Chow Mein vs. Lo Mein Noodles: What's the Difference?
Noodles 101
As you might guess from their names, the difference between chow mein and lo mein is definitive—but not huge. Both chow mein and lo mein contain vegetables and some sort of meat, and they're both noodle-based. ("Mein" translates to "noodle" in Chinese, as reflected in the word ramen, which originated with Chinese people who immigrated to Japan.)

What primarily differentiates chow mein from lo mein is how the noodles are cooked—but more on that below.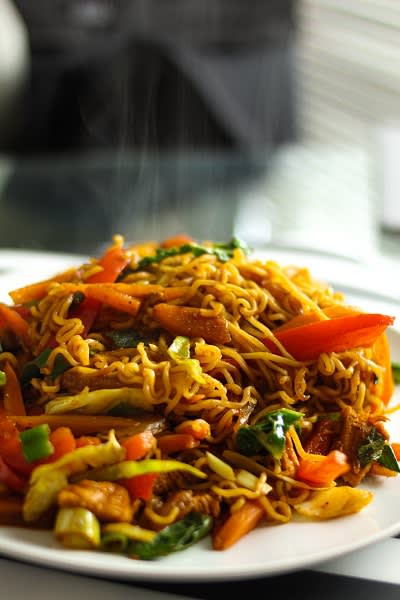 What Is Chow Mein?
"Chow mein," which translates to "fried noodles," starts with egg noodles—a versatile noodle made with flour and egg, common in many types of global cuisine. (Italian-style pasta may or may not contain egg, but egg noodles always do.) From there, the answer to "what is chow mein?" depends on what kind of cuisine you're talking about—American-style Chinese, or traditional Chinese.

The chow mein you're likely to see at your average fortune-cookie-serving American Chinese restaurant usually features dried or fresh noodles that have been stir-fried to the point of crispiness. Traditional chow mein noodles are still fried, but less so, resulting in a softer texture than American-style chow mein. To complicate matters, you might see "steamed chow mein" on an American-style Chinese menu. This is closer to the Chinese version, with softer noodles—and, confusingly, also closer to lo mein, though they're not the same thing.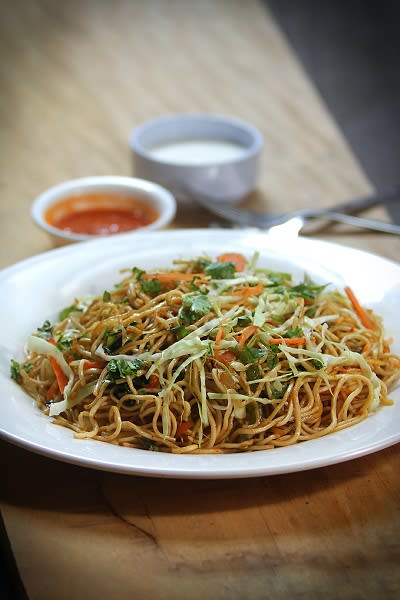 Both styles of chow mein dishes are stir-fried with vegetables and protein, though vegetarian chow mein recipes abound. Chow mein is usually served with a brown sauce, often soy-based.

Chow mein recipes don't end at a bowl of noodles, though. Regional American variations exist, including a chow mein sandwich from Fall River, Massachusetts, and a version of chow mein from Minnesota that's akin to the area's famed hotdishes. The crispness of packaged chow mein noodles made them a launching point for another American favorite: haystacks. In 1963, a prominent cookbook featured a recipe for "Noodle Cluster" cookies— melted chocolate tossed with chow mein noodles and peanuts that result in a crunchy delight. This chow mein-based treat would eventually become known as haystacks, made with chocolate, white chocolate, or butterscotch chips, often served at Christmas.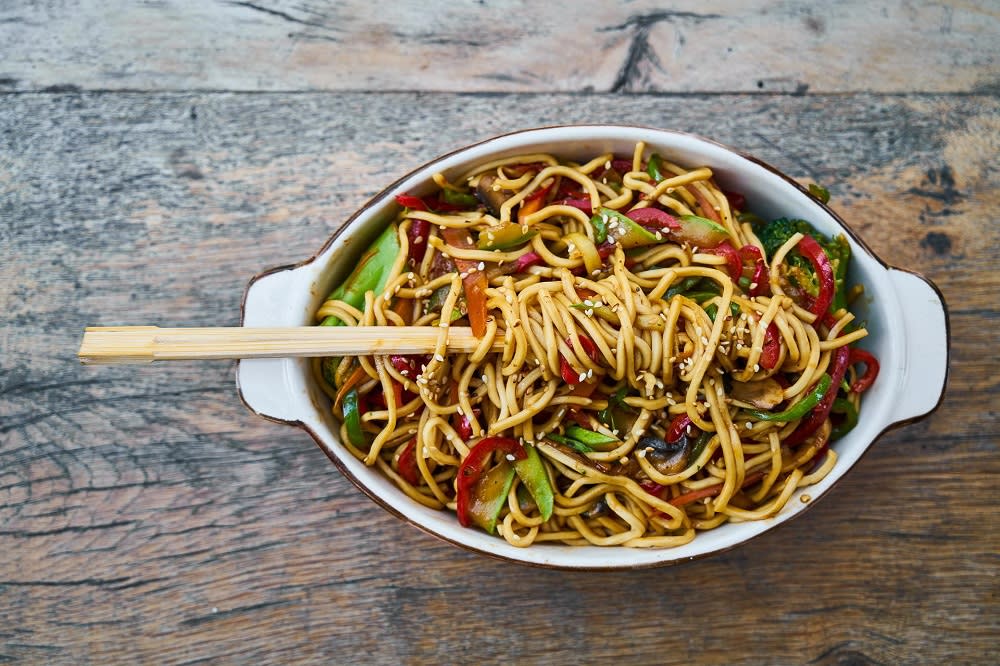 What Is Lo Mein?
"Lo mein" translates to "tossed noodles." As with chow mein, the noodle itself is egg-based. The noodles are boiled or parboiled, then added to a mixture of vegetables and protein cooked in a broth or sauce. The noodles are usually added toward the end of preparing the dish, and then everything is tossed together.


If you're in China, you're likely to run across dishes that resemble lo mein, though the term itself is generally used to describe a style of cooking rather than a dish. American-style versions of lo mein usually have a thicker sauce than versions found in China.

Lo mein is a hearty dish that's often fingered as being one of the unhealthiest dishes to order in a Chinese restaurant—but don't fault lo mein as a category for this characterization. Made with an ample serving of vegetables and limited amounts of soy sauce, as with the HelloFresh lo mein dinner recipes below, it doesn't have to be a belly bomb.
What Is the Biggest Difference Between Chow Mein and Lo Mein?
Before looking at the differences between chow mein and lo mein, it's worth looking at their similarities. Both start off with the same type of egg noodle. Chow mein can be made with fresh or dried noodles, with dried noodles providing the crunch that American-style chow mein is known for. Lo mein is usually made with fresh noodles, though dried versions exist.

The biggest difference between chow mein and lo mein lies in the translations of their names: chow mein is fried, and lo mein is tossed.

The experience is somewhat different between the two. Lo mein tends to be saucier and more toothsome, with a texture some describe as "slippery" because of the noodles' softness. Chow mein tends to have a greater variety of textures within the dish, thanks to the added texture that comes from frying the noodles.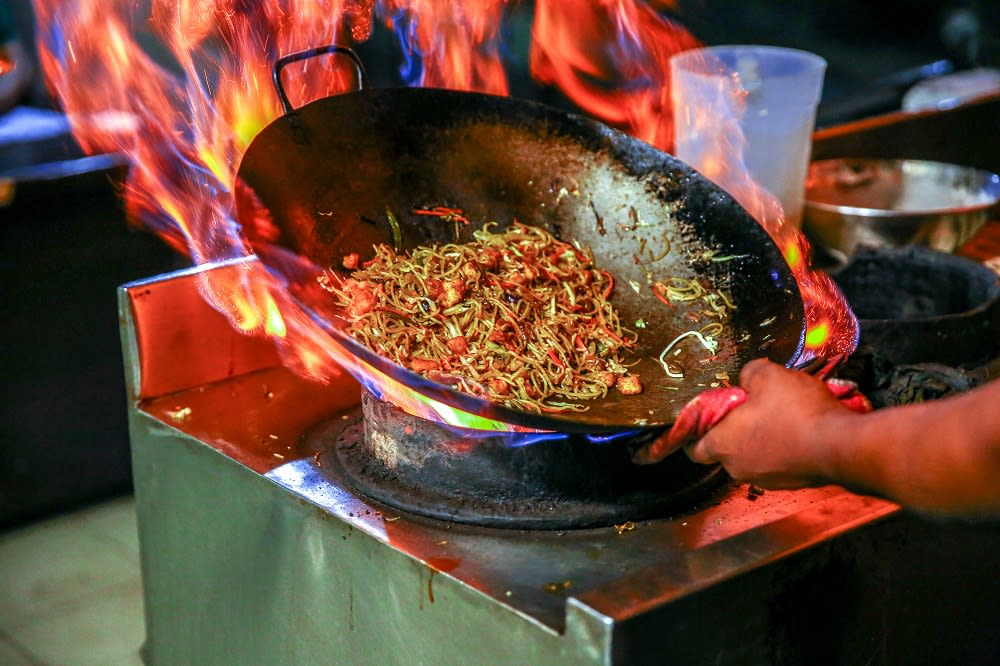 How to Make Lo Mein Noodles
There's no shortage of lo mein recipes out there, including the HelloFresh dinner recipes listed below. But the basic process is similar for all: Lo mein begins by stir-frying vegetables and protein in a large skillet or wok. Common lo mein vegetables include carrots, celery, and snow peas—the idea being that these vegetables add textural variety to the soft noodles. The vegetables are stir-fried until crisp-tender.

Lo mein uses a sauce, usually featuring some combination of soy sauce, oyster sauce, hoisin, sesame, and sugar or honey. The sauce and noodles are added to the pan with the vegetables, while the noodles are cooked as needed —often just a couple of turns in the pan will do if the noodles are fresh.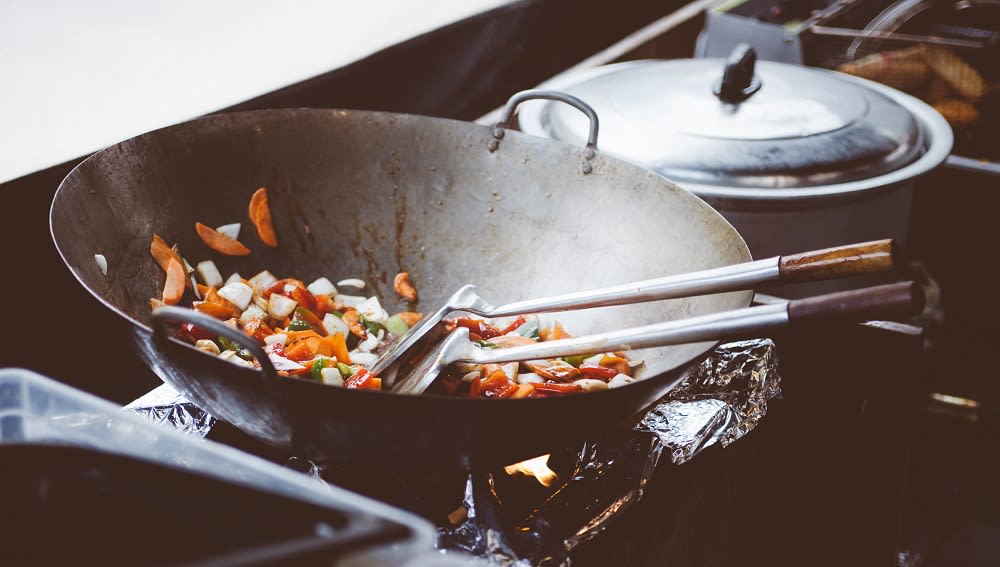 How to Cook Chow Mein Noodles
As with lo mein, you can find plenty of recipes for chow mein. Specifics will vary, but for crispy chow mein (not steamed), the process for most recipes would follow the same general setup. First, the noodles are cooked, usually by briefly boiling and draining pre-fried noodles. Then, as with lo mein, vegetables and protein are cooked in a skillet or wok. Cooks use many different vegetables in chow mein, though for textural interest, soft vegetables such as mushrooms often make an appearance to contrast with the crispy noodles.

Chow mein sauce is similar to what you'll find with lo mein, though you'll often find that prepared chow mein has less sauce in the finished dish. Sauce and noodles are added to the wok with the vegetables. Chow mein noodles usually spend longer in the pan than lo mein noodles —remember, "chow mein" means "fried noodles," so pan-frying them at the end helps give the dish that savory fried feel.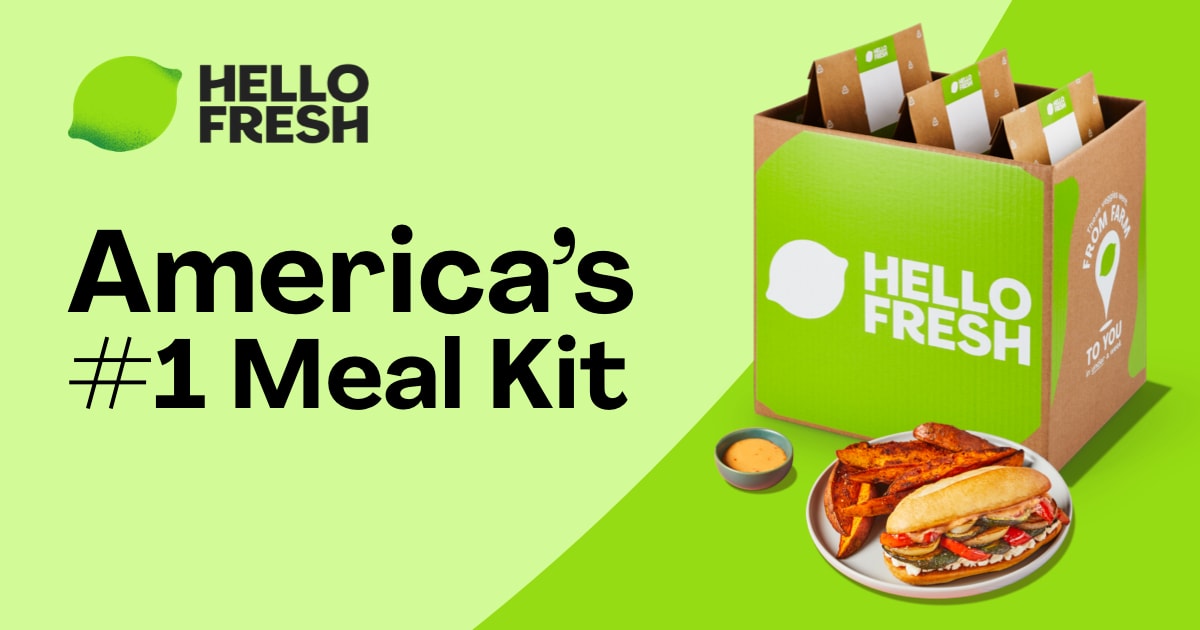 HelloFresh Noodle Dinner Ideas and Recipes to Try
You know the difference between chow mein and lo mein now—so are you ready to try your hand at lo mein and other noodle dishes? A HelloFresh subscription gives you everything you need for these lo mein recipes, but you can follow along even if you're not signed up yet:




If reading about chow mein vs. lo mein has ramped up your appetite for noodles in general, find more HelloFresh noodle recipes here.