Does Honey Ever Go Bad or Expire?
Honey 101
When we think of foods that don't expire, the most famous example that comes to mind is honey. Think the contents of your spice cabinet are old? Consider the honey found in the tomb of King Tut—still edible, some two millennia later.

The "liquid gold" produced by honeybees is truly amazing, and oh-so delicious in tea, homemade dressings, and sauces for savory dishes. The reasons honey doesn't spoil include its low pH, its hygroscopic properties (meaning it has a tendency to absorb moisture from the air), and its low moisture content (which isn't conducive to bacterial growth).

Whether you purchase your honey from a local beekeeper, online, or at your local grocery store, here are some things to know about the shelf life of honey: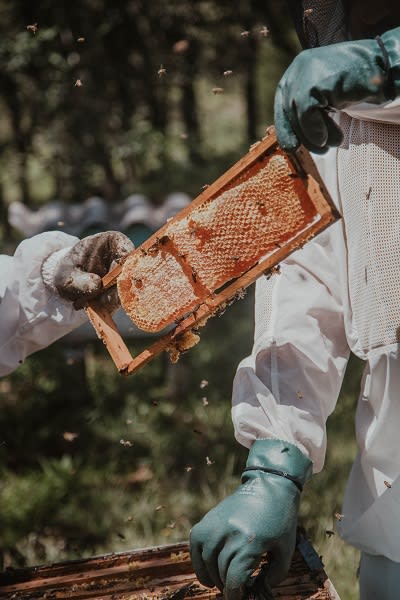 How Long Does Honey Last?
"Raw honey is the only food that never spoils," says Janice Mercieri, co-owner of White Mountain Apiary and Bee Farm in northern New Hampshire. She adds that honey may crystallize, which is perfectly fine —more on that later.

Why does honey never go bad? It's all about moisture. Mercieri explains that when honeybees bring nectar into the hive, that nectar is 80% water. Once in the hive, the colony works to transform the nectar into honey. At the peak of that transformation, the nectar is 18% water and the comb cell is capped with a layer of fresh, pale wax. "The only time honey would spoil is if a beekeeper took the frame to extract and it wasn't at least 18% moisture," Mercieri says. "Leaving moisture in the honey will cause it to begin the fermentation process."

When properly stored, honey can last for years. Candice Koseba, owner and founder of Sonoma County Bee Company, stores her honey in a tightly sealed container placed inside a cool, dark cabinet. "Honey is a humectant, so it pulls in moisture—hence why it is so good as a face mask," she says. "If you leave a jar of honey out uncovered it will absorb humidity, adding to its degradation over time."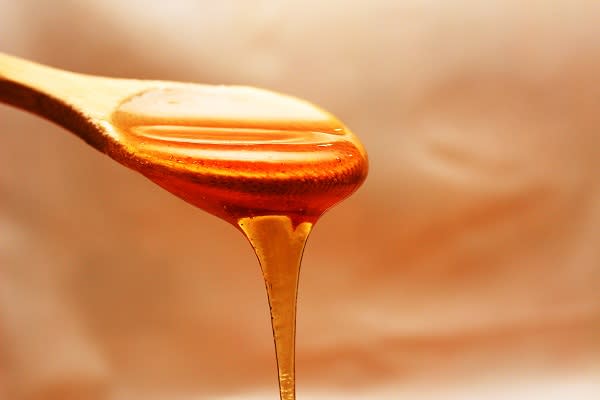 Why Does Some Honey Have an Expiration Date?
If you've seen an expiration date on a bottle of honey and been confused, you're not alone. Isn't it supposed to last forever? Koseba explains that honey expiration dates are more of a "best-by" date than a true expiration date and that the honey should still be safe to consume. "Over time, the acidity and humidity levels of honey can change," she says. "Dates on product packaging are typically long because risk of spoilage is low and it's more about the desired flavor and aroma changing."

Over time, honey can lose its robust flavors and have a less prominent aroma. "If the honey is light and translucent, it can become darker or cloudy, or more crystals could form as it ages," Koseba says.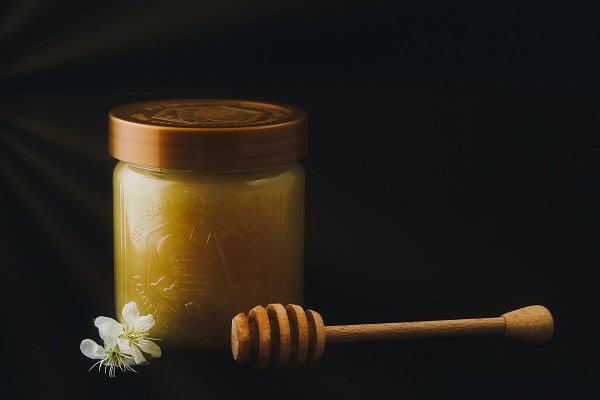 Is Crystallized Honey Good?
Not only is crystallized honey perfectly safe, you should actually be concerned if your store-bought honey doesn't crystallize over time. "If honey doesn't crystallize, that means it has been heated to the pasteurization level, which has also cooked all of the essential enzymes out of it," Mercieri says.

She explains that honey is a supersaturated solution of two sugars: glucose and fructose. "All raw honey will crystallize due to glucose," Mercieri says. "Pollen found in the honey and its low water content both encourage crystallization." Since different plant nectars have different ratios of glucose and fructose, raw honey from various nectars crystallizes at different rates.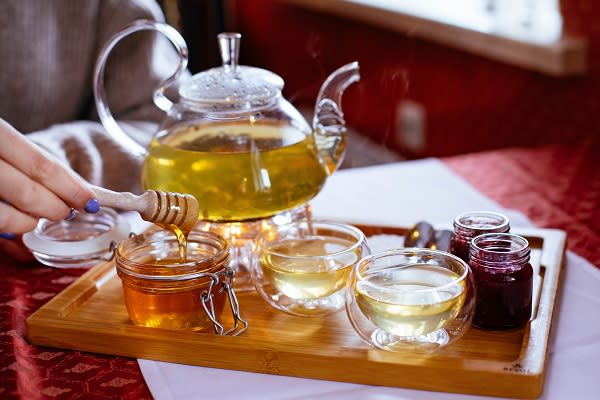 How to Fix Crystallized Honey
To get crystallized honey back to a liquid state, Mercieri recommends placing the bottle or jar in a hot tap water bath. Patience is key here, as you may need to change out the water a few times. "By using hot tap water instead of a microwave or stovetop, you can be assured that you won't bring the honey to a pasteurization level and keep the healthy enzymes intact," she says.

Of course, you can also lean into the texture of crystallized honey. Koseba, for example, keeps it crunchy and uses it to make honey mustard or mixes it with hot sauce. Mercieri adds that crystallized honey is easier to scoop and measure.