A GREENER FOOTPRINT
WHAT IF A GREENER PLANET WAS SOMETHING YOU COULD SEE ON YOUR PLATE?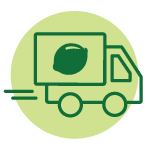 SHORTER SUPPLY CHAIN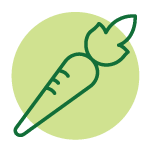 LESS FOOD WASTE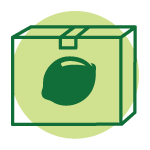 EFFICIENT DELIVERY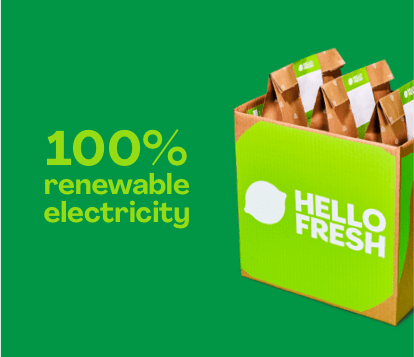 BUT HELLOFRESH DOESN'T STOP THERE...
We understand the powerful impact that delivering fresh, delicious meals can have on the whole family. But we're also mindful of our impact on the planet. That's why we've made a formal commitment to offset 100% of our carbon emissions —across all of our operations, including corporate travel, and the shipping of every box to your door.

We go further by sourcing 100% renewable electricity for our production sites and offices, across all brands. In 2021, we saw a carbon emissions reduction equivalent to removing 6,967 cars off the road. That's a lot of green energy! We'll continue to explore how to be better and do more. For the planet, and for you.