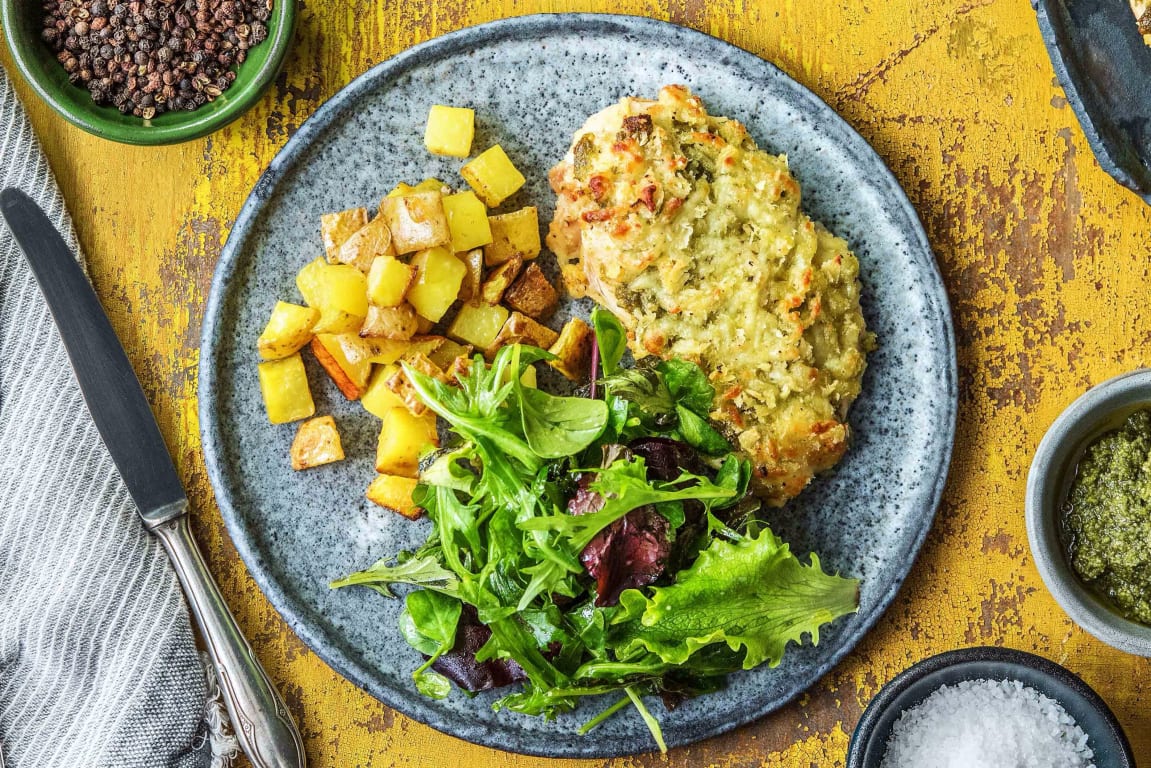 Best Recipe 2022
Absolutely delicious! Such a great recipe we'll come back to over and over.
- Noah J.
Presto Pesto Panko Chicken
with Roasted Potatoes and Green Salad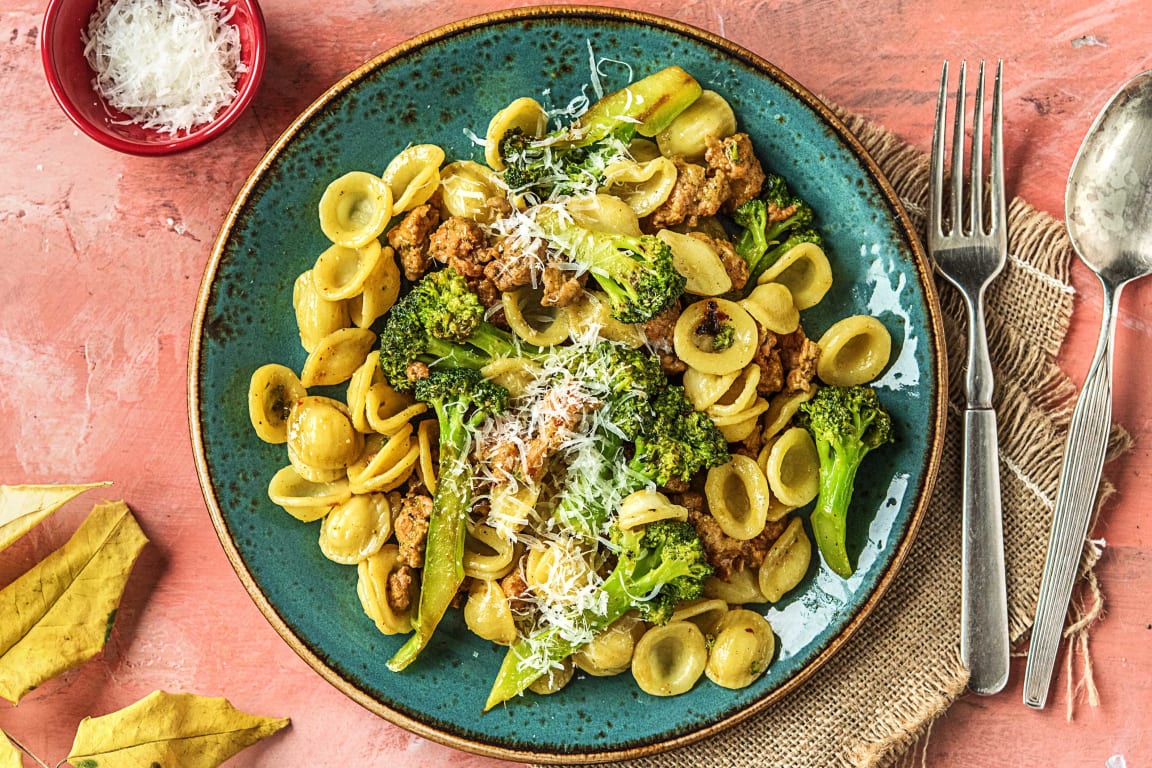 Best Recipe 2022
So unique and so much amazing flavor! One of my favorites so far!
- Amy R.
with Italian Pork Sausage, Broccoli, and Pesto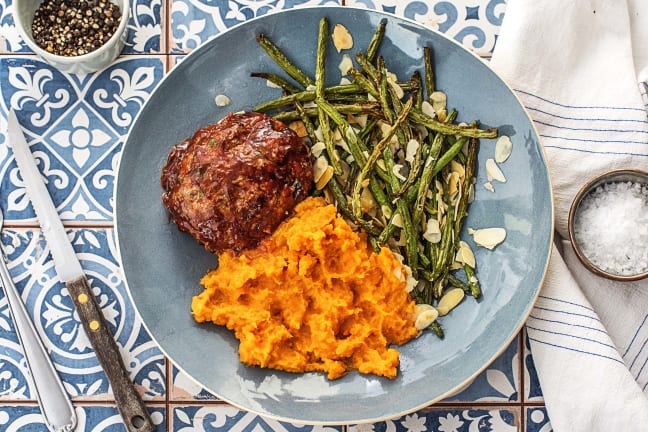 We're bringing top-rated recipes back to the menu every week, so you can fall in love all over again.
Meatloaf Balsamico
with Sweet Potato Mash and Green Beans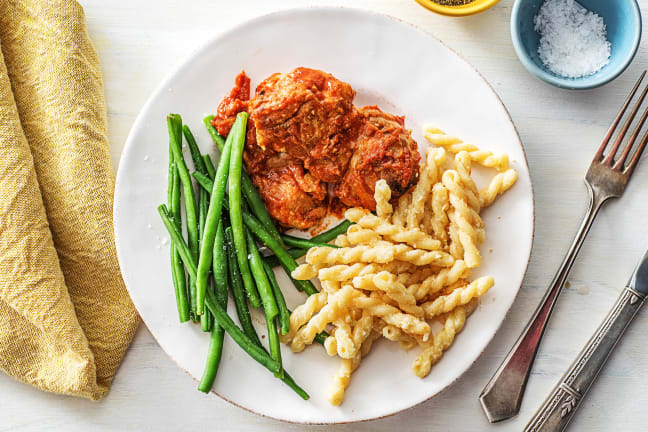 Golden Barbecue Chicken Thighs
with Stovetop Mac 'n' Cheese and Green Beans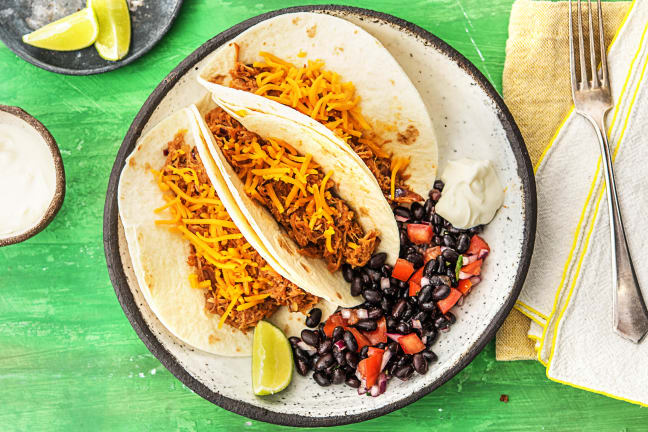 Pulled Pork Tacos
with Black Bean Salsa and Cheddar Cheese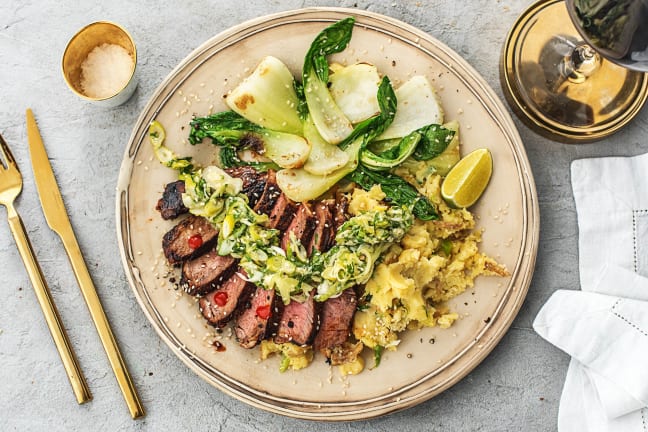 Hoisin-Marinated Rib-Eye Steak
with Bok Choy, Scallion Pesto, and Mashed Potatoes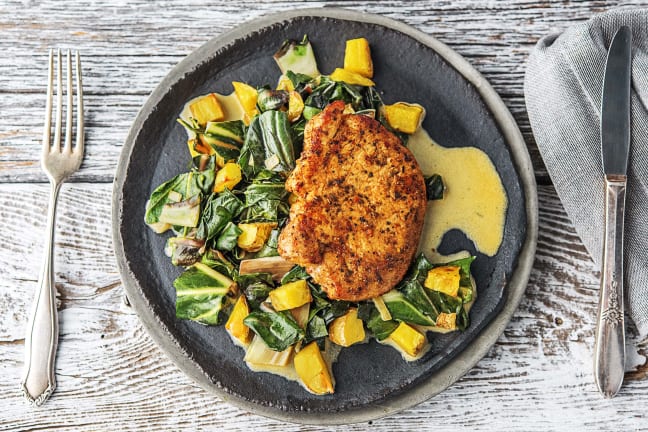 Country Gravy Pork Chops
with a Potato and Collard Green Hash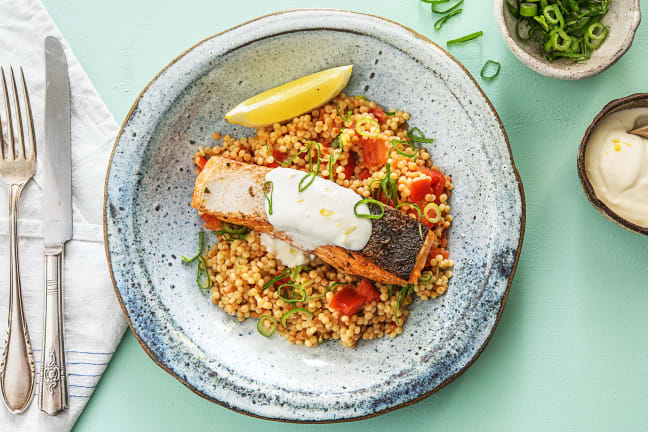 Creamy Lemon Salmon
over Tomato Scallion Couscous