Everything You Need to Know About Meal Kits
What are meal kits? How do meal kits work? Are meal kits worth it? Get ready to learn everything you've ever wanted to know about meal kits!
What are meal kits? How do meal kits work? Are meal kits worth it? Get ready to learn everything you've ever wanted to know about meal kits!
Meal Kits
Curious about meal kits? You've come to the right place! The following is everything you ever wanted to know about how meal kits work, what they offer, and why HelloFresh is #1 for every household, appetite, and schedule. Sure, we may be a bit biased, but HelloFresh is America's most popular meal kit for a reason! First things first, here's a breakdown of what we're going to cover today:
What Are Meal Kits?

Why Are Meal Kits So Popular?

How Do Meal Kits Work?

Who Offers Meal Kits?

What Types of Meal Plans and Meal Kits Are Out There?

Are Meal Kits Worth the Money?

Are Meal Kits Healthy?

Are Meal Kits Sustainable?
1. What Are Meal Kits?
Delivered through a subscription service, meal kits provide pre-measured ingredients and easy-to-follow recipes so home cooks can prepare chef-crafted meals from the comfort of their own kitchens. Subscribers can customize their meal plan settings based on dietary preference and desired number of meals. For example, HelloFresh offers 50+ menu and market items every week, featuring a wide variety of meat, fish, and seasonal produce. A box containing the selected meals is delivered straight to your door on the day of your choosing.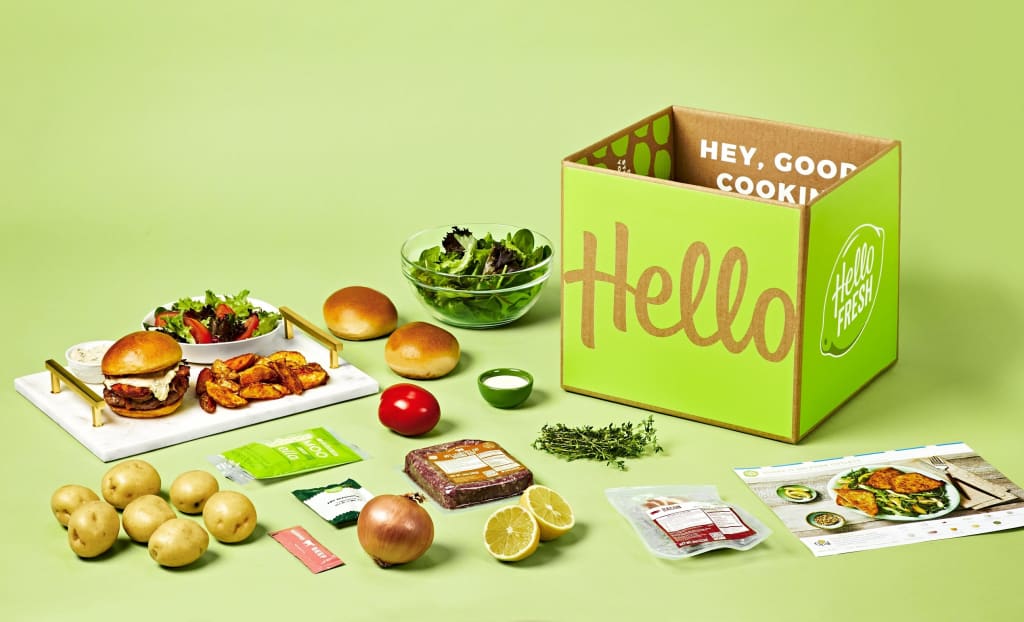 2. Why Are Meal Kits So Popular?
Meal kits have become increasingly popular as an easy alternative to grocery shopping that takes the guesswork out of meal planning. They're affordable, convenient, and offer the opportunity to make delicious, restaurant-worthy meals right in your own home. At the end of the day, meal kits not only feed people but also teach them how to cook with confidence, so that maneuvering in the kitchen becomes second nature. They allow you to spend less time worrying, planning, cooking, and cleaning, and devote more quality time to your loved ones. For the environmentally conscious, you can also feel good because pre-measured ingredients help prevent food waste. As a bonus, having boxes delivered directly to your door saves time and trips to the grocery store.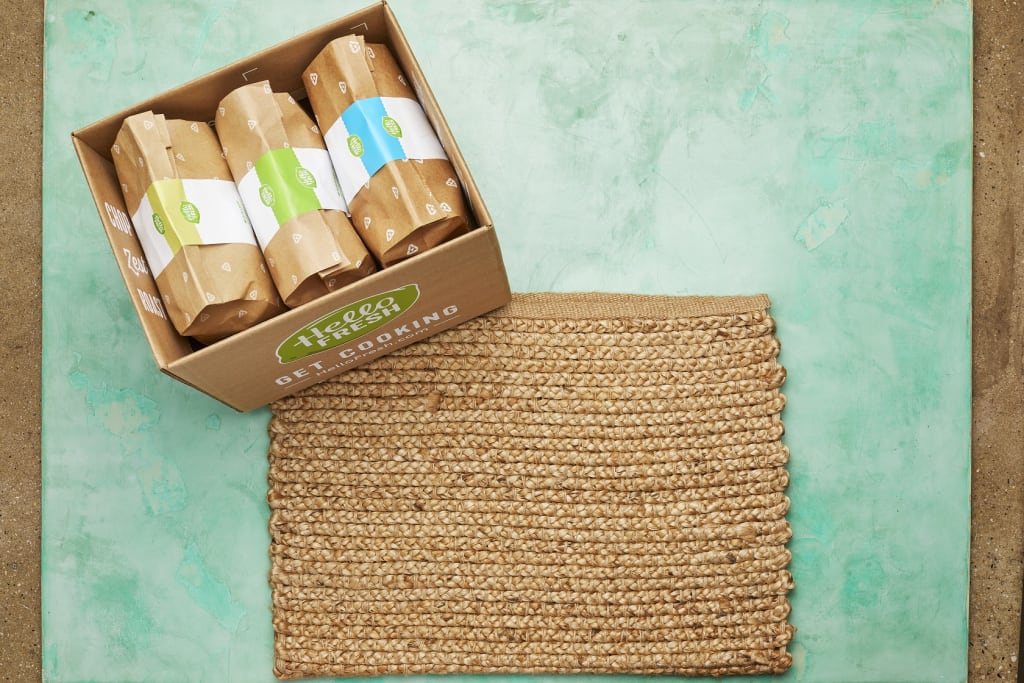 What Are the Benefits of Using a Meal Kit Subscription Service?
Using a meal kit delivery service like HelloFresh also comes with many benefits, including:
Less Stress: Forget meal planning on your own and navigating the crowded supermarket—we deliver everything straight to your doorstep!

More Choice: Each week, you can choose from 20+ delicious, chef-crafted recipes.

Flexibility: With plenty of meal preferences and order sizes, plus the ability to choose your delivery day, skip a week, or cancel any time, HelloFresh offers maximum choice.

Fresh Food: You'll find pre-measured ingredients and seasonal fruits and veggies in every meal kit.

Money Saved: With a streamlined supply chain, meal kits save you serious money compared to grocery shopping and dining out.

Sustainability: Smarter packaging and less food waste translate to a greener footprint you can feel good about.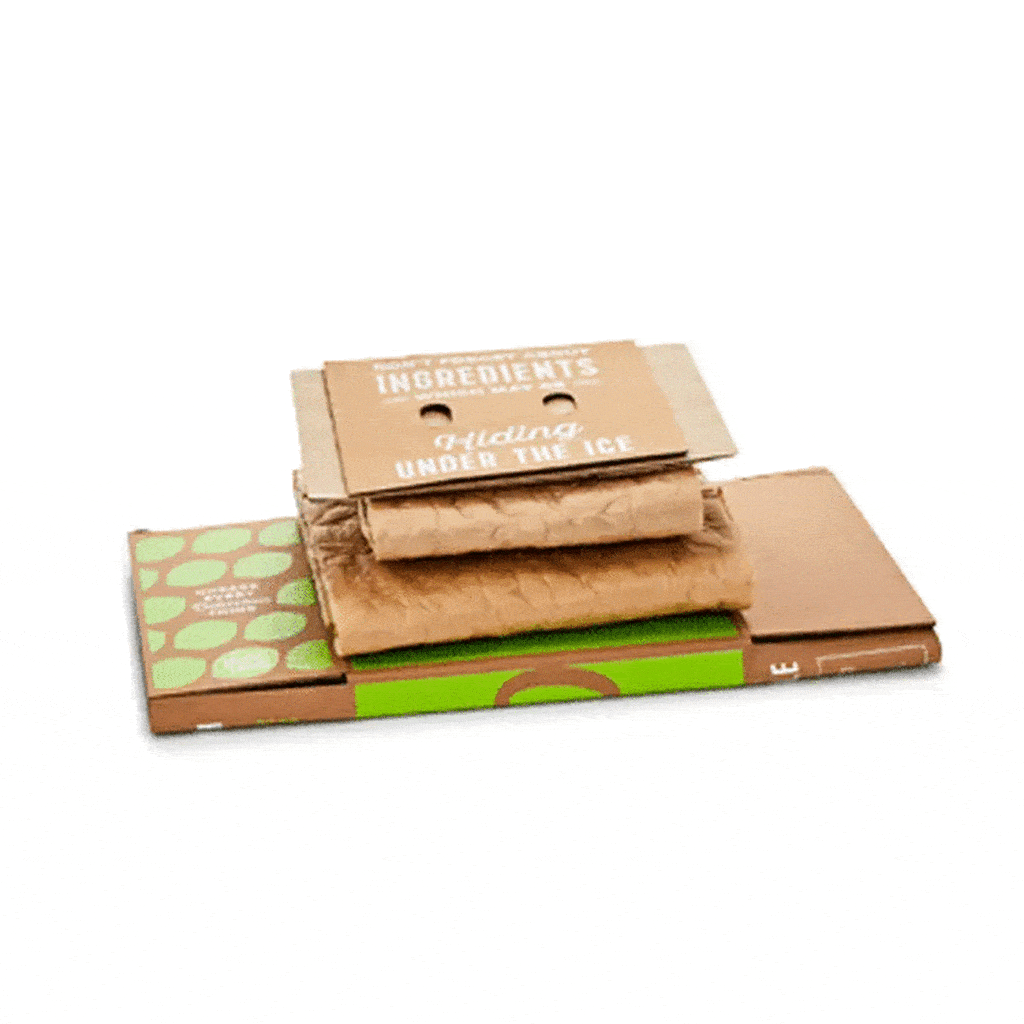 Meal kits also come in handy when it comes to meal planning and meal prepping. Meal planning requires big-picture thinking about what to cook over the course of the week. Meal prepping, on the other hand, involves gathering ingredients and tools ahead of time to get food on the table faster. HelloFresh meal kits make both of those tasks easy and convenient because we've solved the age-old question: What do I want for dinner? and the follow-up, Do I have everything I need? with one service. Welcome to a world where dinner is always planned, simple, and delicious.

3. How Do Meal Kits Work?
So, how do meal kits work? Whether you plan on cooking for yourself or an entire household, HelloFresh has a flexible plan to perfectly match your lifestyle:
You'll begin by customizing your plan based on the number of people in your household, desired number of recipes each week, and dietary preference.

Each week, you'll curate your own personal menu from 20+ chef-crafted recipes. Be sure to look out for specific tags, such as "Gourmet," "Quick," and "Easy Clean Up" for an even more personalized experience.

Need to cancel, change meals, or skip a week? No problem! HelloFresh makes it easy. If you ever need to make a change to your plan, simply visit the 'Settings' page on our website or app.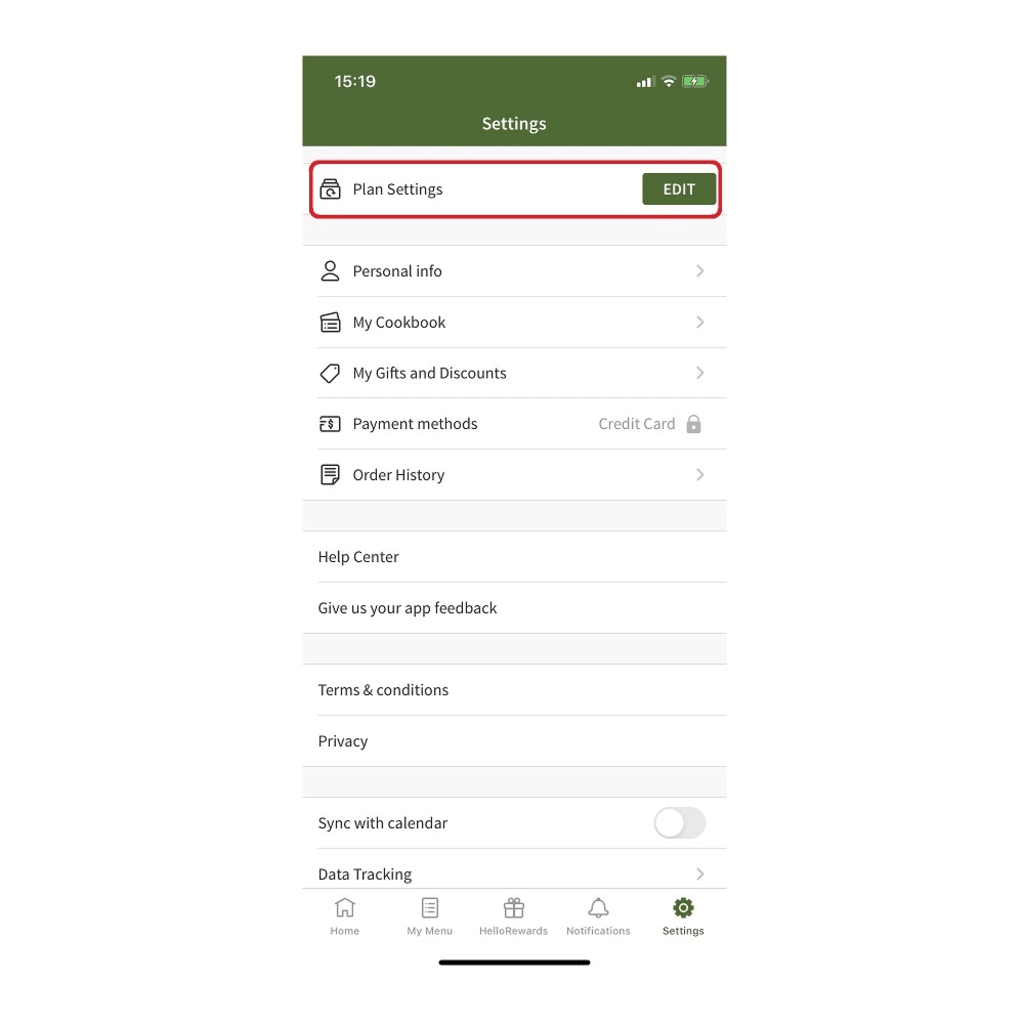 Once you've chosen your meal plan and weekly recipes, you'll choose a delivery day that works best for you. Each week on that day, your HelloFresh box will be conveniently delivered right to your doorstep! The day before your delivery, you'll receive an email letting you know that your delicious meals are on their way.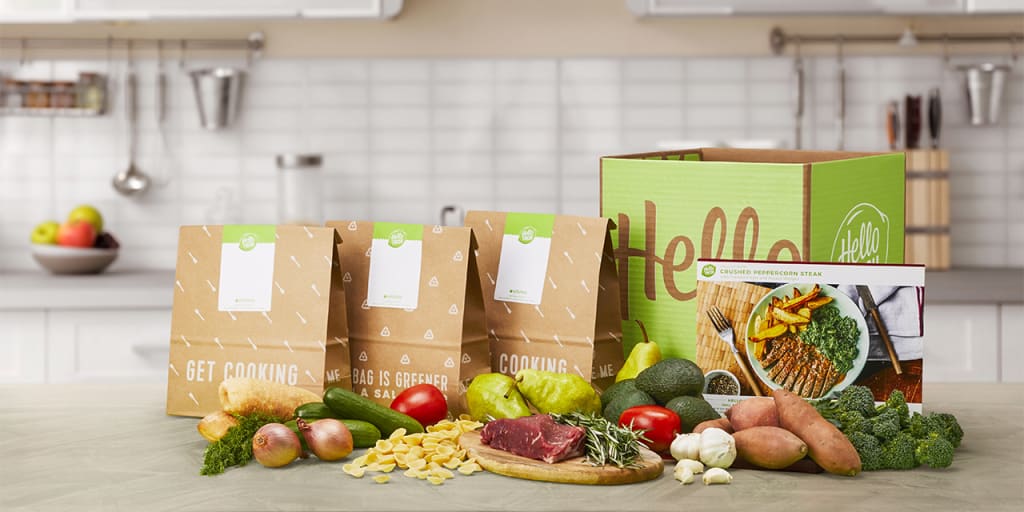 In addition to perfectly portioned ingredients in your box, you'll receive corresponding recipe cards with clear and simple instructions, plus expert tips and tricks to help you whip up delectable dinners with ease. On the photo-guided recipe cards—which also exist digitally on the website, in case you misplace yours—you'll also find nutritional and allergy information. Be sure to save your favorite recipe cards to easily recreate those meals in the future!
You also have the option to spread the love and give the gift of HelloFresh with a gift card or one of our festive seasonal boxes. We offer bountiful holiday-themed boxes for Thanksgiving, the winter holidays, Mother's Day, and more. Each comes with beautiful, seasonally-inspired meals, plus a colorful recipe booklet with detailed step-by-step instructions. You can choose to have one of these boxes delivered directly to a family member, friend, or any address you wish.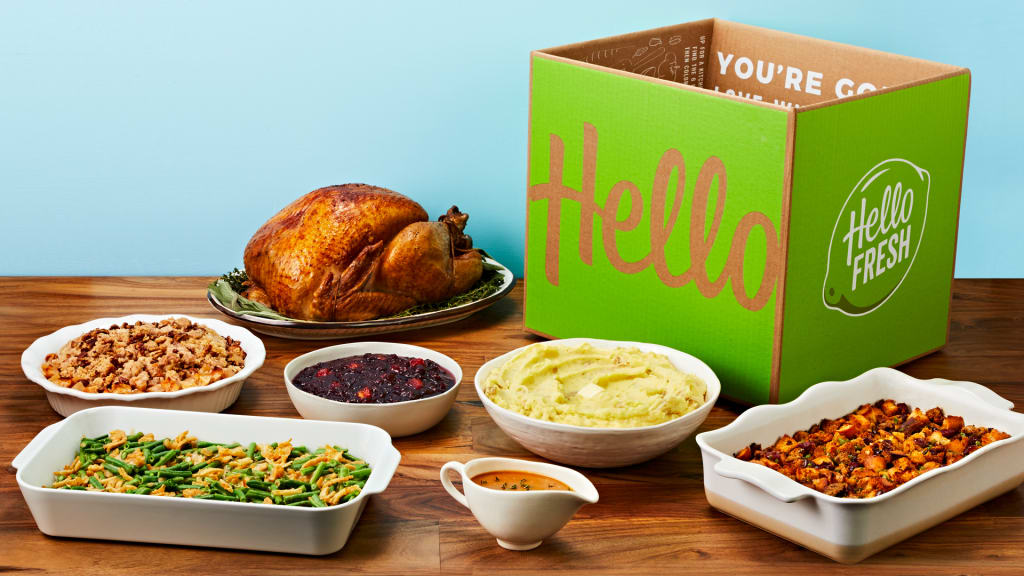 4. Who Offers Meal Kits?
Let's start with a fact: HelloFresh is America's #1 meal kit, with the most 5-star reviews of any meal kit brand. It's true—more meal kit users say they love HelloFresh than users of leading competitor meal kit brands. Compared to grocery chains, takeout restaurants, and other meal kits, HelloFresh is an incredible value because we save you serious money. Not only that, we save you time with planning, cooking, cleaning, and fewer trips to the grocery store. With HelloFresh, cooking is an easy and enjoyable experience thanks to photo-guided, step-by-step instructions peppered with handy tips and tricks.
HelloFresh's 45+ weekly meals are also designed by professional chefs and nutrition experts. Along with delicious dinners, we offer a wide variety of meal additions, such as quick lunches, tasty appetizers, desserts, and more. Our seasonally focused ingredients are picked at the peak of ripeness so they're bursting with flavor. Plus, they're perfectly portioned to create less food waste than retail grocery stores (and less prep for you). Our focus on the environment doesn't stop there; the packaging we use to ship your food is made almost entirely from recyclable and/or already recycled content. On top of this, HelloFresh is also the first global carbon neutral meal kit company! With millions of boxes sent, it's no wonder HelloFresh is the market leader.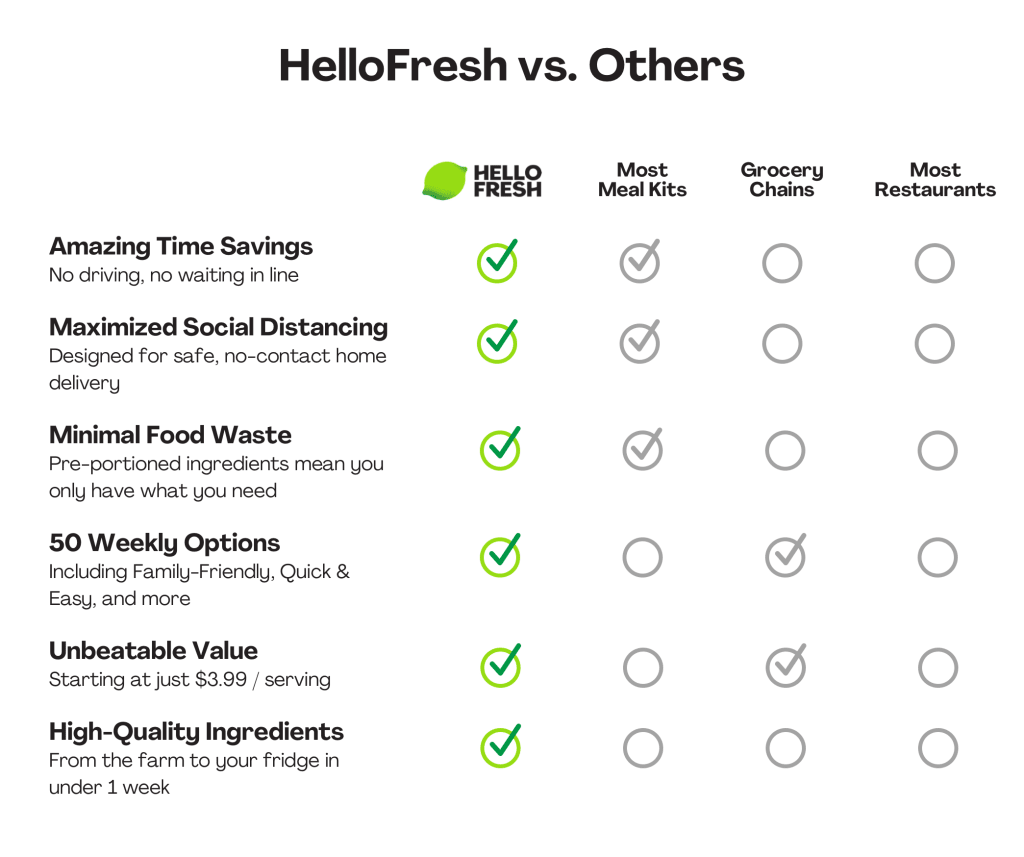 To sum it up, HelloFresh saves you serious money compared to shopping at the grocery store or eating at a restaurant, and with our 45+ chef-designed recipes per week, you'll always have something new and delicious to try. Many of those recipes fall into one or more specialized categories, such as Hall of Fame, Lightning Prep, One Pot / Pan, and Easy Cleanup.
If that's not enough, HelloFresh also has the most 5-star reviews of any meal kit (that's over 10,000 perfect reviews from happy customers!).
5. What Types of Meal Plans and Meal Kits Are Out There?
HelloFresh offers four basic plans: Meat & Veggies, Veggie, Low Calorie, and Family Friendly. The Meat & Veggies plan is perfect for omnivores, with the widest array of options including meat, fish, and seasonal produce. Those with a vegetarian lifestyle will love the Veggie plan, which features a variety of fresh fruits, veggies, hearty grains and/or meatless proteins. If you have little ones, try the Family Friendly plan for quick, easy-to-cook, kid-friendly meals that are perfect for picky eaters. Looking to eat healthy? Try the Low Calorie plan, which has dietician-approved meals all around 650 calories each that don't skimp on flavor.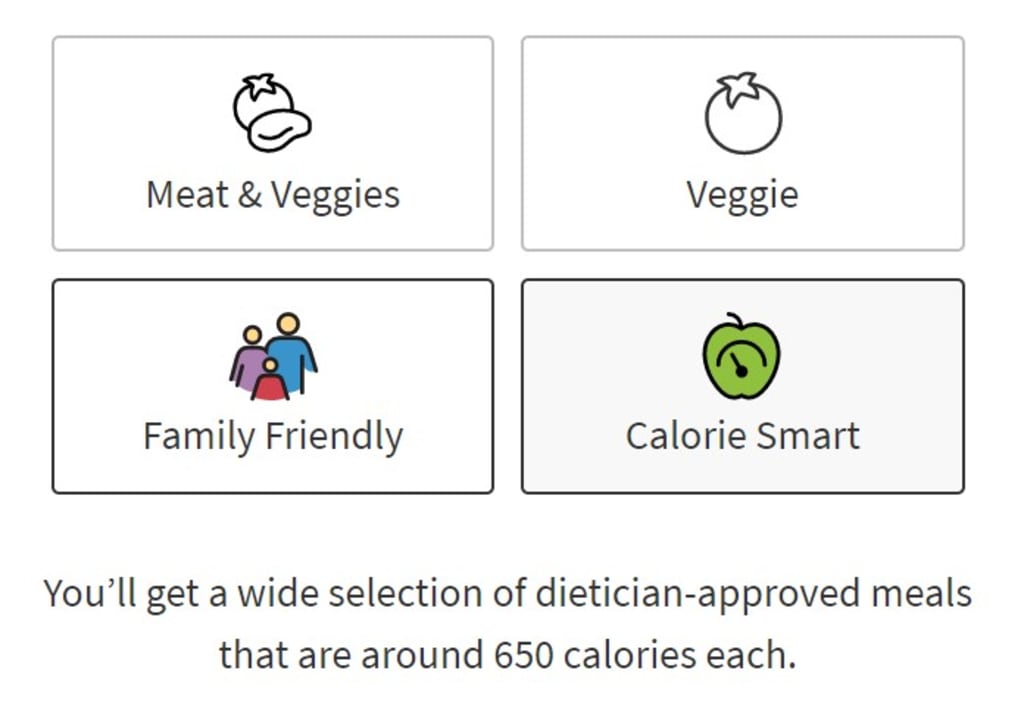 Depending on which plan you opt into, presets will be automatically chosen as soon as the latest weekly menu is released. For example, if you selected the Low Calorie meal plan, you'll be automatically slotted into that week's "Calorie Smart" recipes. Remember, you are by no means locked into these defaults and can easily change those meals based on what looks the most delicious to you that week!
Regardless of your meal plan, HelloFresh offers several recipe categories to complement your lifestyle. Meals labeled "Gourmet" feature premium proteins like duck breast and beef tenderloin, or luxe surf-and-turf pairings such as steak and lobster tail. Looking to eat healthy? We've made it effortless with our "Carb Smart" and "Calorie Smart" meals! If you're feeling overwhelmed by never-ending dishes (we've all been there), keep an eye out for meals labeled "One Pot" or "One Pan." Yes, that's all you'll need to cook and clean. We also offer "Quick Meals" for when you're extra short on time. Thinking beyond dinner? Check out our Breakfast and Brunch options, plus a variety of other meal additions like high-quality proteins, decadent desserts, and tasty sides. It's so easy—all you have to do is look for the tag below the recipe title!

Still wondering if HelloFresh is right for you and your family? HelloFresh offers meal plans for households of all sizes. Our standard plans are for two or four people at three, four, or five meals per week. However, we know that all households aren't cookie-cutter-sized. We have many single-person households who choose the three-meal plan for two people! Not only are the meals perfect for sharing with friends, they also make for a delicious lunch the next day. Families bigger than two or four can also create more than one subscription to have multiple boxes per week, or order multiple meal kits for each recipe. We're all about customization.
6. Are Meal Kits Healthy?
Meal kits can be part of a healthy lifestyle, and HelloFresh makes it extremely easy to find delicious, well-balanced meals that seamlessly integrate into your dietary lifestyle. As mentioned above, our Meat and Veggies Plan can be customized in the following ways: beef-free, pork-free, seafood-free, or veggie. We also offer a Veggie Plan which provides customers with a wide variety of delicious recipes suitable for vegetarians (or those just looking for a more plant-based diet).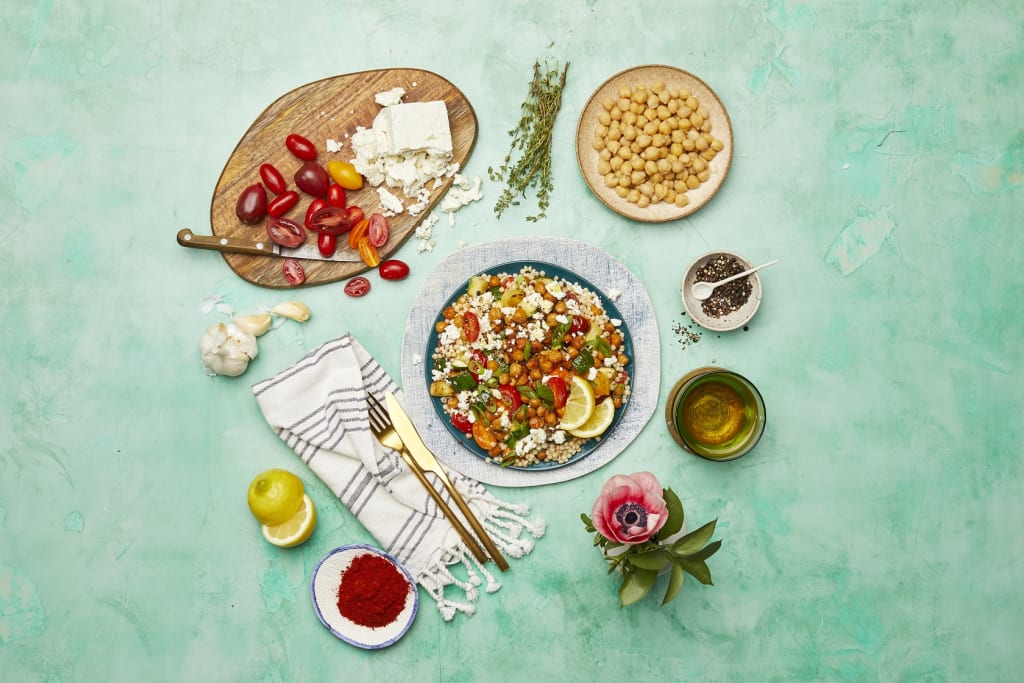 Because we're dedicated to giving our customers the nutritious, healthful meals they're looking for, we also offer delicious low-calorie and vegetarian options every week, all meeting the same standards of creativity, ease of preparation, and satisfaction as the rest of our menu. For example, our "Calorie Smart" preference spotlights the most wholesome, nutritionally dense, and balanced meals on our menu each week. Each is around 650 calories per serving. Similarly, whether you're following a strict low-carb diet or just trying to eat a bit healthier every now and then, HelloFresh has easy low-carb recipes just for you. Check out our Carb Smart recipes, or simply browse through our recipes and look for a "Carb Smart" tag. When in doubt, try one of our many plant-based recipes that tend to naturally skew toward the low-carb side. With our Carb Smart recipes, you don't have to make any compromises when it comes to flavor.

7. Are Meal Kits Sustainable?
If you're looking to reduce food waste, look no further than HelloFresh. Meal kits are a great solution, and it's especially easy being green with us. We ship just the right amount of everything—AKA only the ingredients you'll need to cook our delicious meals—to significantly reduce food waste. HelloFresh creates less food waste than retail grocery stores. Plus, our food gets to you faster than buying at the grocery store, thanks to our integrated supply chain. Providing high-quality ingredients means nothing needlessly ends up in the garbage.
HelloFresh is also committed to sending fresh, high-quality, safe ingredients with minimal packaging. HelloFresh's packaging team is constantly testing new materials to make sure we're meeting our sustainability goals. For instance, we ship your meals in packaging that is almost all recyclable, already recycled, or both. Our cardboard box is a mix of recycled and virgin fibers, so you can simply fold it and discard with other household recyclables. Our paper kit bags are recyclable and compostable, and the cardboard separator is 100% approved for curbside recycling. You can also empty the contents of our ice packs into the trash, then recycle the #4 plastic packs.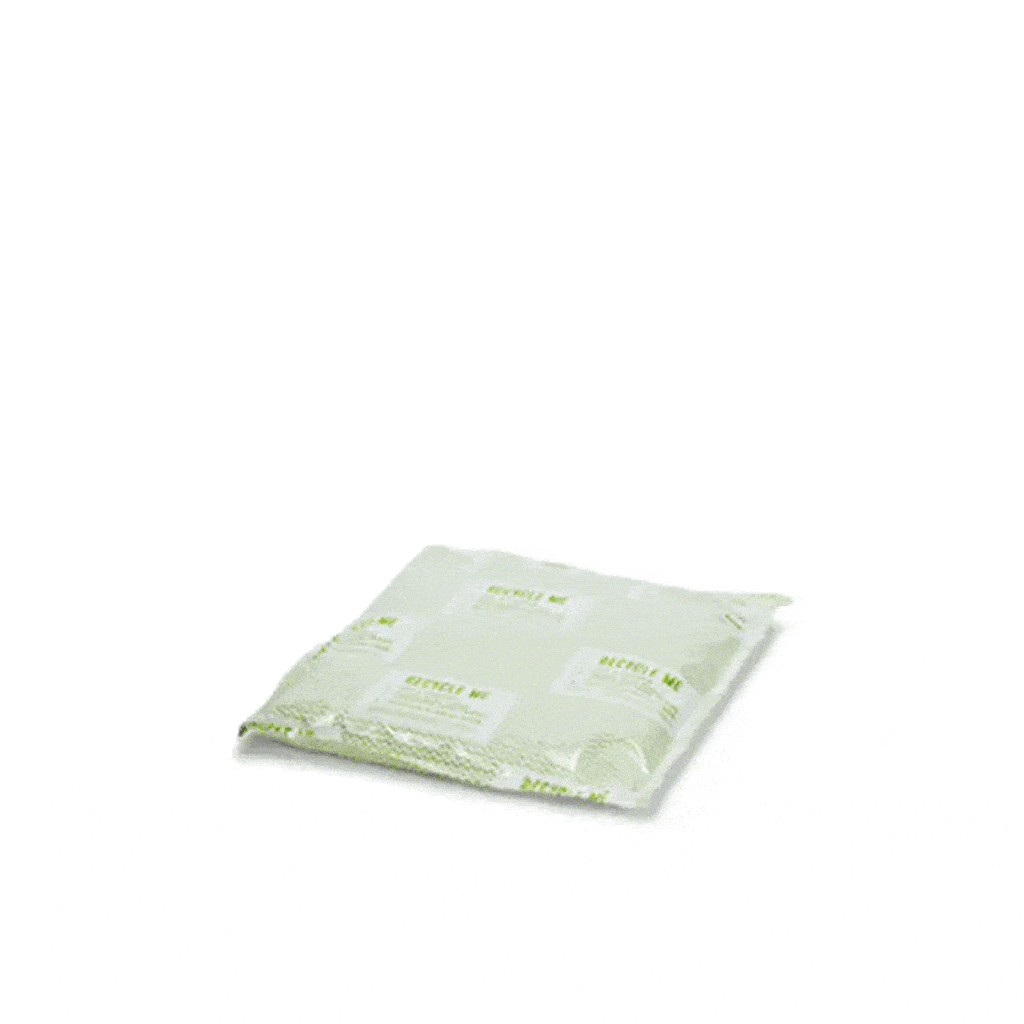 As a further testament to our commitment of sustainability, the carbon footprint of our meal kits is 25% lower than meals made from store-bought groceries thanks to a streamlined supply chain and more efficient distribution, which work together to reduce greenhouse gas emissions. The typical food supply chain looks like this: Producer → Wholesaler → Warehouse → Supermarket → Home. HelloFresh has streamlined the supply chain process to just 3 steps: Producer → HelloFresh → Home. We go directly to suppliers and never mark up the price of ingredients, so you get the best value for your money with the least environmental impact.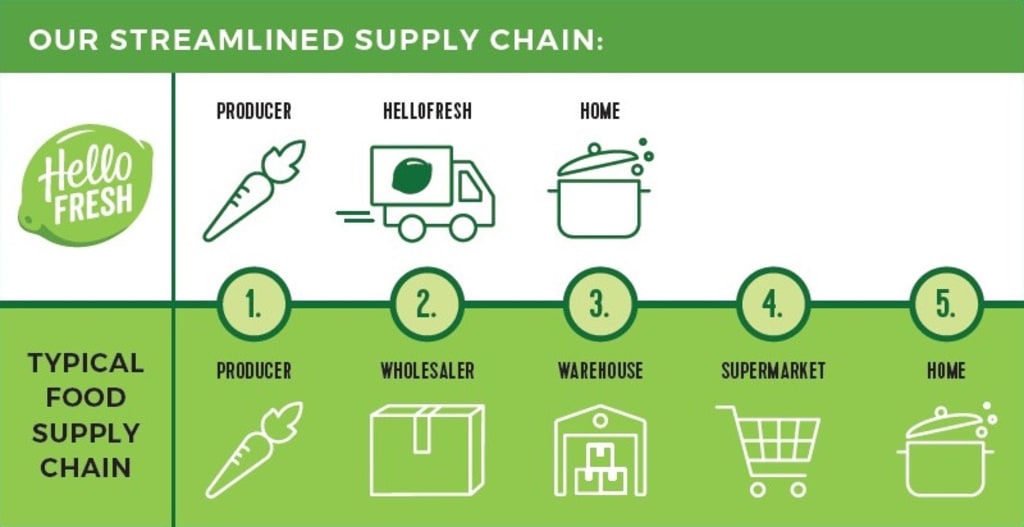 We hope we've answered your meal kit questions, and that you're excited to give HelloFresh a try. You're now equipped with all of the information you need to create and customize your perfect personalized plan. Happy cooking!
Get Started with America's #1 Meal Kit
Exclusive Discount for Readers: Get 16 Free Meals + First Box Ships Free + a Free Breakfast Item for Life when you sign up for a meal kit subscription today!
Exclusive Discount for Readers: Get 16 Free Meals + First Box Ships Free + a Free Breakfast Item for Life when you sign up for a meal kit subscription today!