5. What Types of Meal Plans and Meal Kits Are Out There?
HelloFresh offers four basic plans: Meat & Veggies, Veggie, Low Calorie, and Family Friendly. The Meat & Veggies plan is perfect for omnivores, with the widest array of options including meat, fish, and seasonal produce. Those with a vegetarian lifestyle will love the Veggie plan, which features a variety of fresh fruits, veggies, hearty grains and/or meatless proteins. If you have little ones, try the Family Friendly plan for quick, easy-to-cook, kid-friendly meals that are perfect for picky eaters. Looking to eat healthy? Try the Low Calorie plan, which has dietician-approved meals all around 650 calories each that don't skimp on flavor.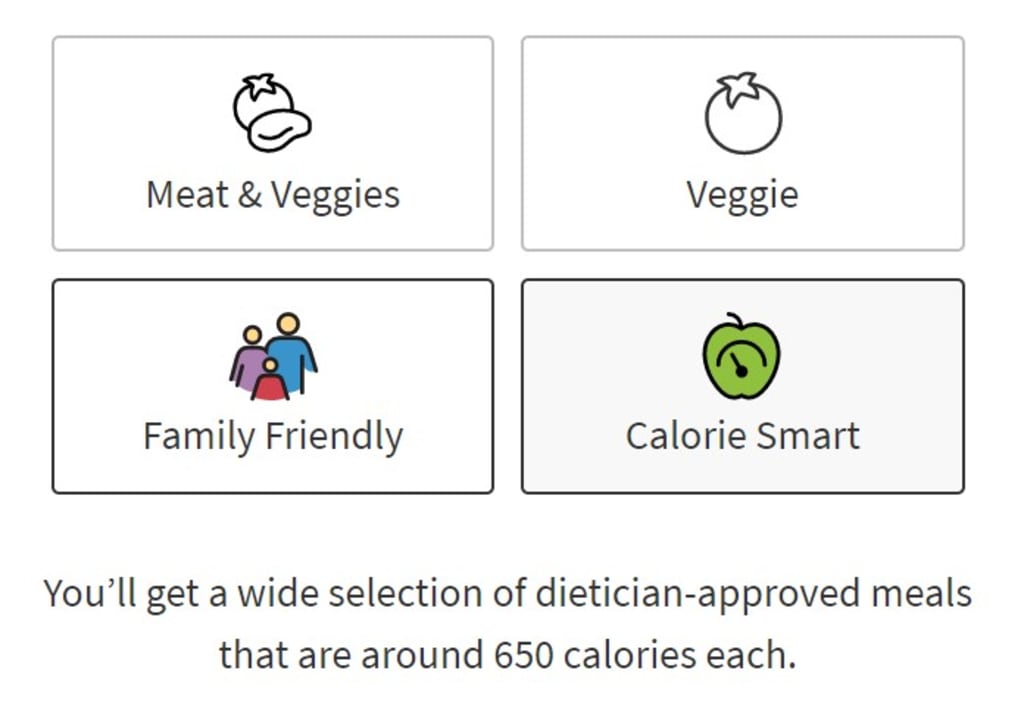 Depending on which plan you opt into, presets will be automatically chosen as soon as the latest weekly menu is released. For example, if you selected the Low Calorie meal plan, you'll be automatically slotted into that week's "Calorie Smart" recipes. Remember, you are by no means locked into these defaults and can easily change those meals based on what looks the most delicious to you that week!
Regardless of your meal plan, HelloFresh offers several recipe categories to complement your lifestyle. Meals labeled "Gourmet" feature premium proteins like duck breast and beef tenderloin, or luxe surf-and-turf pairings such as steak and lobster tail. Looking to eat healthy? We've made it effortless with our "Carb Smart" and "Calorie Smart" meals! If you're feeling overwhelmed by never-ending dishes (we've all been there), keep an eye out for meals labeled "One Pot" or "One Pan." Yes, that's all you'll need to cook and clean. We also offer "Quick Meals" for when you're extra short on time. Thinking beyond dinner? Check out our Breakfast and Brunch options, plus a variety of other meal additions like high-quality proteins, decadent desserts, and tasty sides. It's so easy—all you have to do is look for the tag below the recipe title!

Still wondering if HelloFresh is right for you and your family? HelloFresh offers meal plans for households of all sizes. Our standard plans are for two or four people at three, four, or five meals per week. However, we know that all households aren't cookie-cutter-sized. We have many single-person households who choose the three-meal plan for two people! Not only are the meals perfect for sharing with friends, they also make for a delicious lunch the next day. Families bigger than two or four can also create more than one subscription to have multiple boxes per week, or order multiple meal kits for each recipe. We're all about customization.
6. Are Meal Kits Worth the Money?
We now arrive at a very important question: Are meal kits worth it? Considering HelloFresh is remarkably budget-friendly, we say a definite YES! We save you serious money compared to grocery stores and restaurants. After completing a 10 week price comparison study analyzing our customers' costs versus the costs of those who shop at nationwide grocers, we discovered that, without a discount, HelloFresh is $7.49 a person, versus grocery stores at $9.74 per person and restaurants at $34.60 per person. That's a monthly savings of $53 and $346.82 per person, respectively! (Keep an eye and ear out for our discounts, like $30 off including free shipping on your first box—meaning, meals starting at just $6.90 per person.) Hello, happy wallets (and happy stomachs)!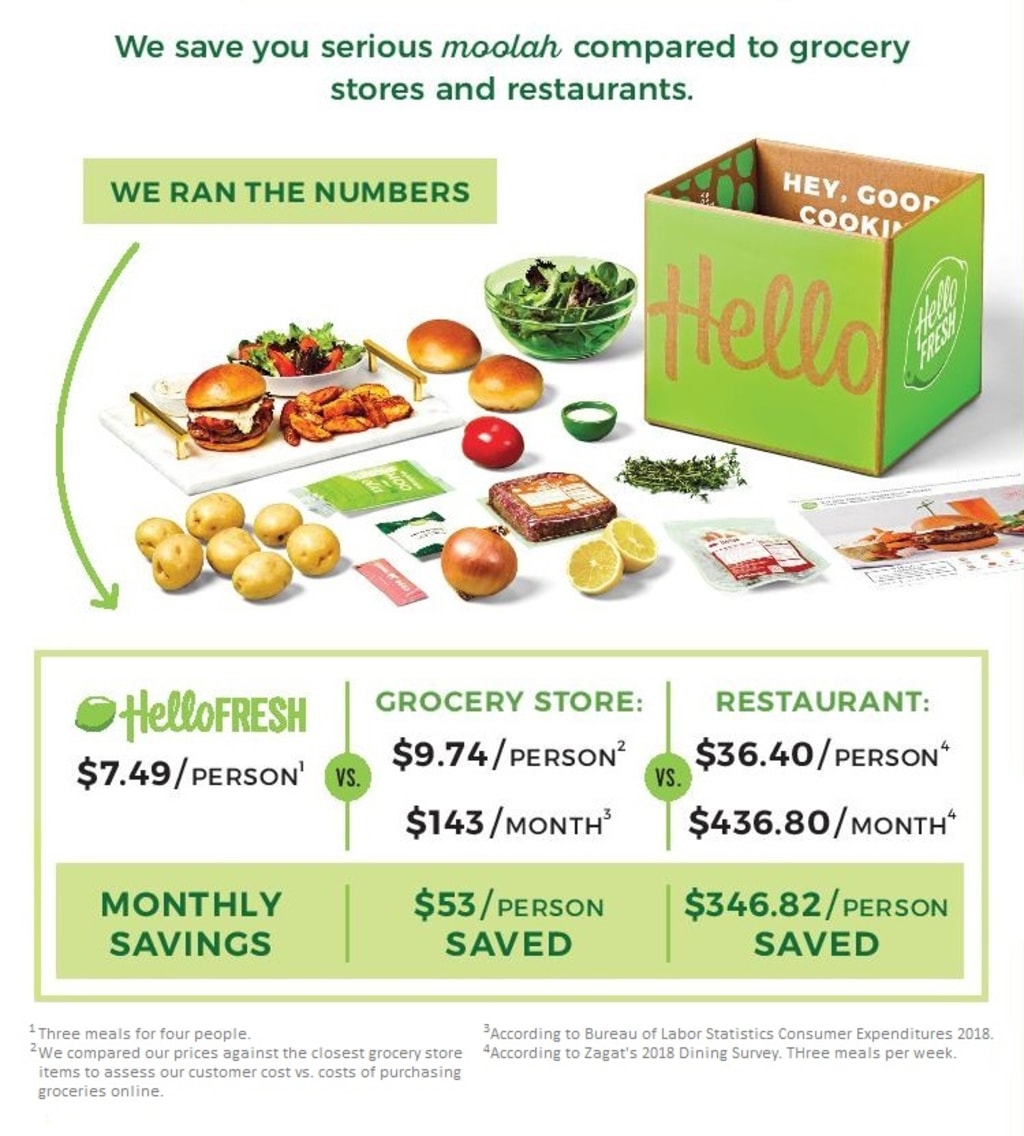 Let's flesh things out a bit. At the most basic level, you get delicious, chef-crafted recipes with step-by-step instructions delivered right to your door on the exact day you select. These seasonally inspired recipes are chosen by you based on your personal taste and dietary lifestyle. You'll save time, money, and brainpower when you leave the grocery shopping and meal planning to us. Get ready to try tons of recipes and techniques you may not have dared to otherwise. Soon, you'll be making restaurant-quality meals with ease. (Bonus: You'll learn a thing or two!) Plus, we always guarantee minimal cleanup. Our chefs know that kitchen space is something we never have enough of, and they craft recipes with that in mind. Whether cooking for one or for a household, there's a flexible plan for you. Need to cancel, change meals, or skip a week? Not a problem.
7. Are Meal Kits Healthy?
Meal kits can be part of a healthy lifestyle, and HelloFresh makes it extremely easy to find delicious, well-balanced meals that seamlessly integrate into your dietary lifestyle. As mentioned above, our Meat and Veggies Plan can be customized in the following ways: beef-free, pork-free, seafood-free, or veggie. We also offer a Veggie Plan which provides customers with a wide variety of delicious recipes suitable for vegetarians (or those just looking for a more plant-based diet).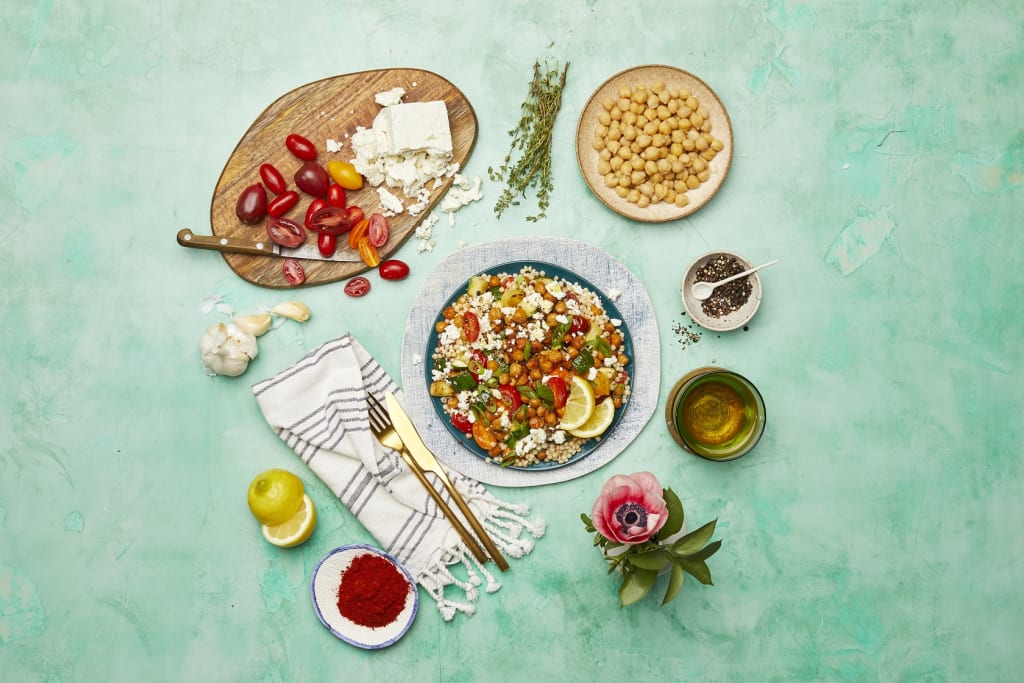 Because we're dedicated to giving our customers the nutritious, healthful meals they're looking for, we also offer delicious low-calorie and vegetarian options every week, all meeting the same standards of creativity, ease of preparation, and satisfaction as the rest of our menu. For example, our "Calorie Smart" preference spotlights the most wholesome, nutritionally dense, and balanced meals on our menu each week. Each is around 650 calories per serving. Similarly, whether you're following a strict low-carb diet or just trying to eat a bit healthier every now and then, HelloFresh has easy low-carb recipes just for you. Check out our Carb Smart recipes, or simply browse through our recipes and look for a "Carb Smart" tag. When in doubt, try one of our many plant-based recipes that tend to naturally skew toward the low-carb side. With our Carb Smart recipes, you don't have to make any compromises when it comes to flavor.

8. Are Meal Kits Sustainable?
If you're looking to reduce food waste, look no further than HelloFresh. Meal kits are a great solution, and it's especially easy being green with us. We ship just the right amount of everything—AKA only the ingredients you'll need to cook our delicious meals—to significantly reduce food waste. HelloFresh creates less food waste than retail grocery stores. Plus, our food gets to you faster than buying at the grocery store, thanks to our integrated supply chain. Providing high-quality ingredients means nothing needlessly ends up in the garbage.
HelloFresh is also committed to sending fresh, high-quality, safe ingredients with minimal packaging. HelloFresh's packaging team is constantly testing new materials to make sure we're meeting our sustainability goals. For instance, we ship your meals in packaging that is almost all recyclable, already recycled, or both. Our cardboard box is a mix of recycled and virgin fibers, so you can simply fold it and discard with other household recyclables. Our paper kit bags are recyclable and compostable, and the cardboard separator is 100% approved for curbside recycling. You can also empty the contents of our ice packs into the trash, then recycle the #4 plastic packs.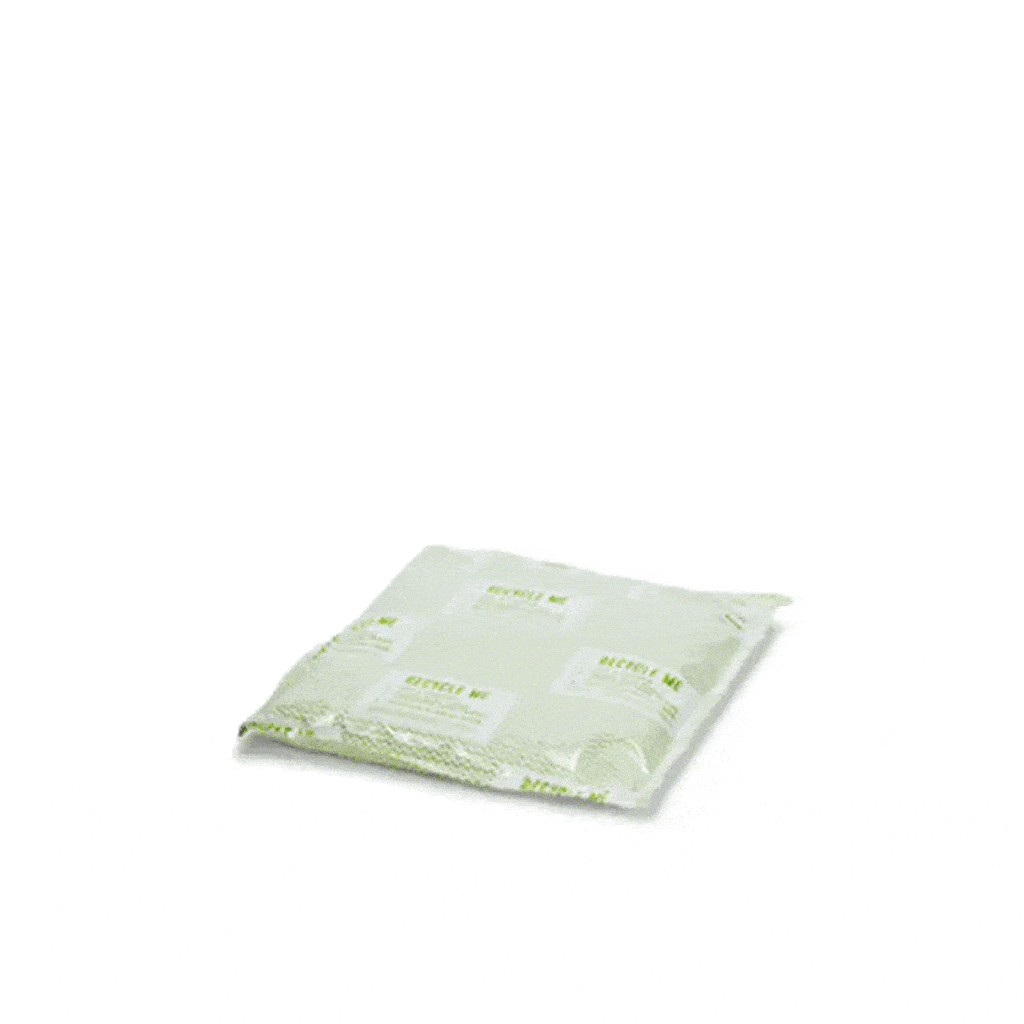 As a further testament to our commitment of sustainability, the carbon footprint of our meal kits is 25% lower than meals made from store-bought groceries thanks to a streamlined supply chain and more efficient distribution, which work together to reduce greenhouse gas emissions. The typical food supply chain looks like this: Producer → Wholesaler → Warehouse → Supermarket → Home. HelloFresh has streamlined the supply chain process to just 3 steps: Producer → HelloFresh → Home. We go directly to suppliers and never mark up the price of ingredients, so you get the best value for your money with the least environmental impact.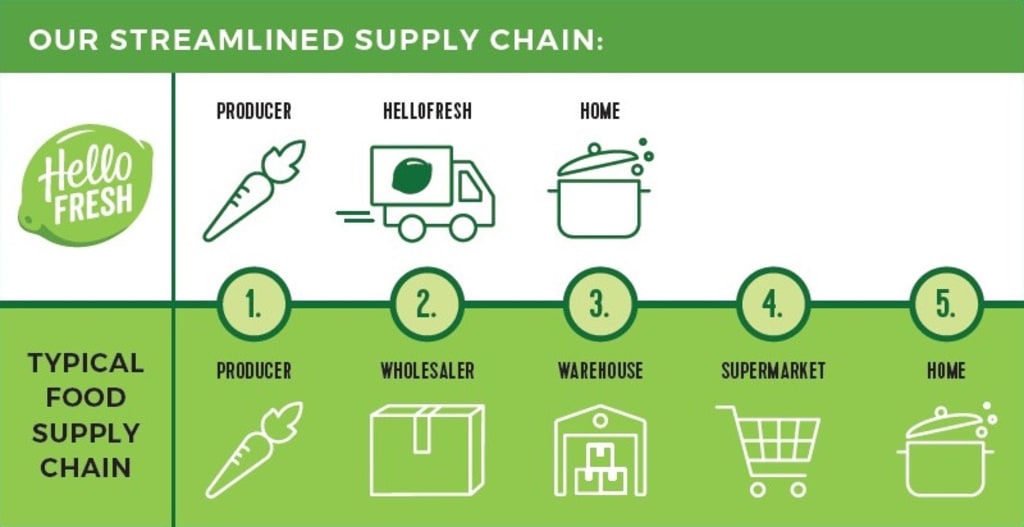 We hope we've answered your meal kit questions, and that you're excited to give HelloFresh a try. You're now equipped with all of the information you need to create and customize your perfect personalized plan. Happy cooking!