Carb Smart Recipes and Meal Ideas
Do you love filling and savory home-cooked meals, but are trying to stick with a low carb diet? With our Carb Smart recipes, you don't have to make any compromises when it comes to flavor! Enjoy Carb Smart dinner ideas for yourself or the whole family.
Need a recipe? We've got plenty!
Eat better. Every day.
What are you looking for?
Get Inspired!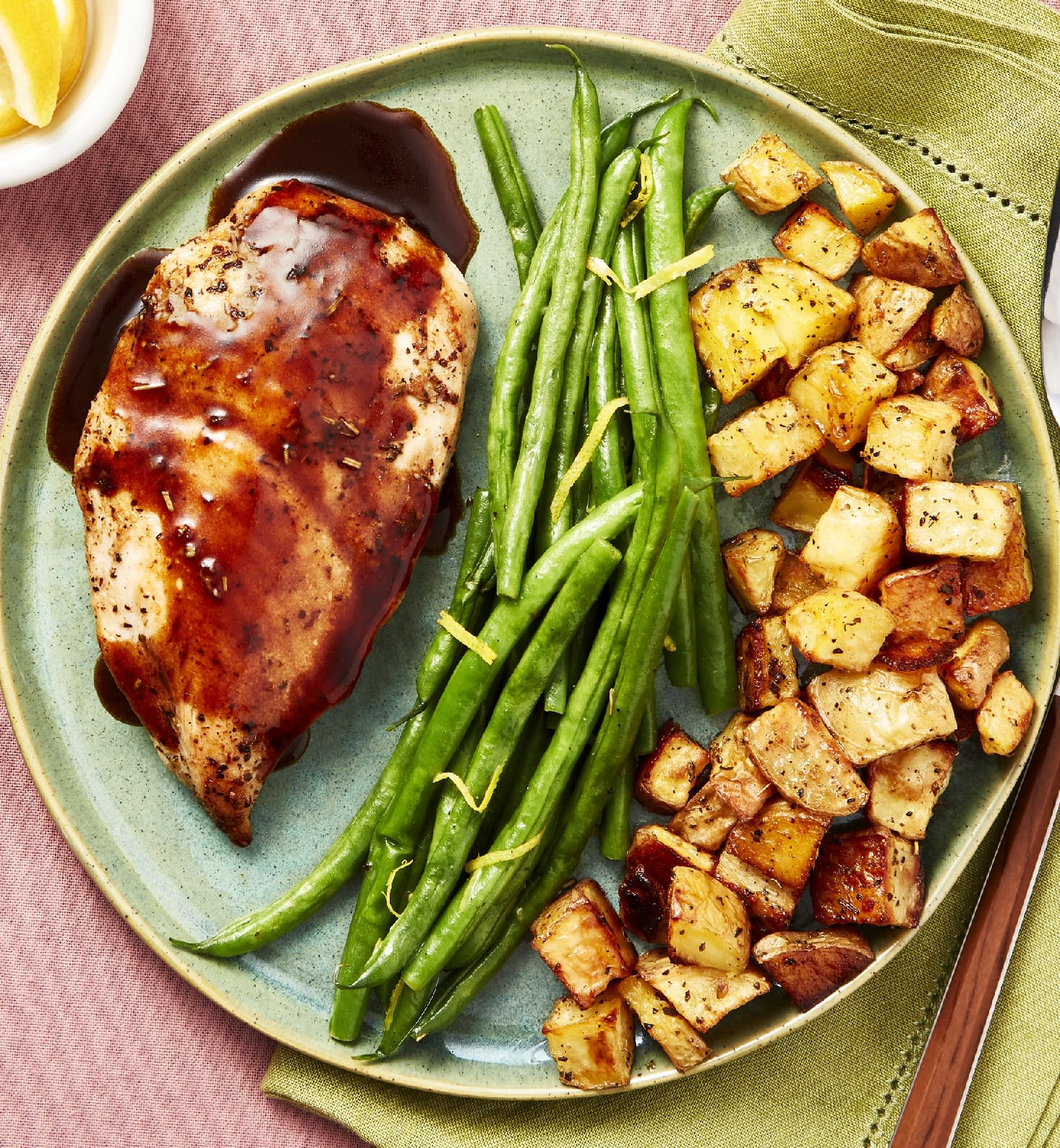 Carb Smart Dinner Ideas Designed Just for You
At HelloFresh, we want you to find easy recipes that
seamlessly integrate into your dietary lifestyle
. That's why our recipe archive contains a wide range of
flavor-packed Carb Smart meals
that are easy to make and a joy to eat. The best part is that our seasoned chefs create
well-balanced meals for all taste buds
and preferences. So, whether you love lean meats, protein-rich seafood, or flavorful plant-based dishes, rest assured that you'll find a Carb Smart meal that's right up your alley. For example, try our
Brown Sugar Bourbon Steak with Creamy Dijon Pan Sauce
or our
Balsamic Bellissimo Chicken with Green Beans & Tuscan-Spiced Potatoes
. To make things even better, most of our these recipes don't take much more than 30 minutes to make. That way, sticking to your low carb diet is as easy as an off-limits piece of cake!
Ditch the soda and make your own flavored drink by adding some fresh pieces of fruit to your sparking water!