Meal Prepping Guide for Beginners: Learn How to Meal Prep Like a Pro
Can I meal prep on a budget? Is it hard to prep for a family? What are the benefits of meal prepping? Today, you'll learn everything you need to meal prep for the week and take the stress away from cooking!
Can I meal prep on a budget? Is it hard to prep for a family? What are the benefits of meal prepping? Today, you'll learn everything you need to meal prep for the week and take the stress away from cooking!
Meal Prepping
Interested in meal prepping? You've come to the right place! We've covered the basics, the strategy, and pretty much everything you need to know to start. In this go-to meal prepping guide, we'll cover the benefits of meal prepping, how to get started, quick tips, helpful tools, and more. You'll also learn what to expect and what to avoid. By the end, you'll be a regular meal-prepping pro! Here's what's in store for you:
What's Meal Prepping?

Meal Prepping vs. Meal Planning

The Benefits of Meal Prepping

How to Begin Meal Prepping

Meal Prepping Resources: Tips, Tricks, Tools, and More
1. What Is Meal Prepping?
Meal prepping is when you prepare ingredients for the week ahead of time to get food on the table faster and make mealtime so much easier and stress-free. Essentially, it gives you momentum heading into the week. It can be as simple as washing and chopping veggies, batch-cooking grains, and marinating proteins, or as comprehensive as cooking and portioning out full meals. Super-busy? No problem! Following a specific diet or have certain dietary restrictions? Not an issue. Meal prepping can be completely customized to your needs as well as your schedule.
2. Meal Prepping vs. Meal Planning
Though they're sometimes used interchangeably, meal prepping and meal planning are two different things. Whereas meal planning involves thinking about what to cook and then buying the necessary ingredients, meal prepping involves actual prep work, i.e. chopping, portioning, and sometimes cooking those ingredients ahead of time to speed the cooking process up and make everything less stressful. You get the best results when you combine the two—meal planning gets the ball rolling and prepping puts the meal plan into action.
To understand how the two work together, think of a HelloFresh subscription. HelloFresh makes planning easier by allowing subscribers to customize their meal kits based on dietary lifestyle and the number of meals they want each week. Once that's taken care of, it's delivery time, AKA when meal prepping takes place. We send pre-measured ingredients and chef-crafted recipes directly to your doorstep so you have everything you need to start, making meal prepping a breeze that also eliminates the need for frequent trips to the grocery store.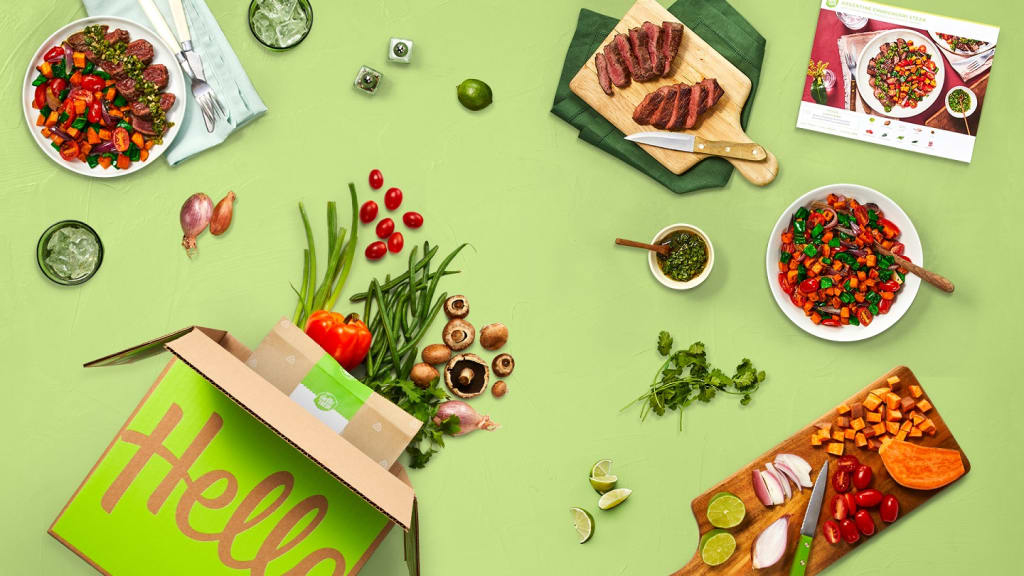 3. The Benefits of Meal Prepping
Whether you're a seasoned cooking pro or a complete newbie in the kitchen, meal prepping comes with A LOT of benefits, including:
Helping you balance your nutritional goals

Helping you stick to your dietary lifestyle

Reducing your food waste

Saving time

Saving money
Meal prepping is an extremely beneficial practice that many have adopted in their quest to make cooking a smoother and stress-free experience. On the one hand, it streamlines the actual cooking process so you can spend more time eating with your loved ones and less time getting food on the table. On the other, it helps you stick to your monetary and dietary goals, as well as promote an overall greener lifestyle.
Keep in mind that meal prepping isn't for everyone. It can sometimes become unmanageable for very large families, or those with erratic schedules who can't seem to find the time to sit down and eat, much less cook. After all, imagine stuffing containers of food into an already-packed fridge, or finding moldy prepped food you just knew you would have time to cook last week. The purpose of meal prepping is to make feeding yourself and your family easier, not more stressful or time consuming! If this is you, sticking to meal planning and cooking everything at once may be the best solution. If it's not you, get ready to benefit immensely from it!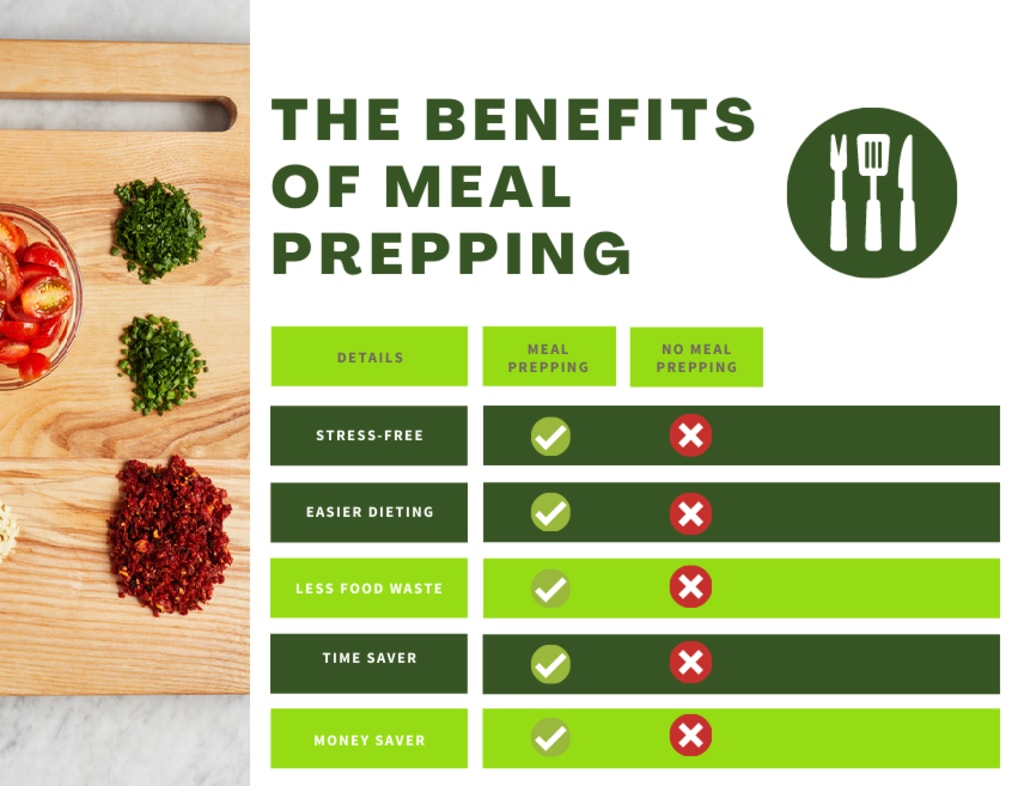 Balancing Nutrition with Meal Prepping
Like we just covered, there are tons of benefits to meal prepping. For example, prepping your food ahead of time helps with portion control and allows you to have better control over your nutrition. It's also a great tool when trying to stick to a particular diet because having everything planned out and ready to go before you start cooking significantly simplifies otherwise lofty-seeming goals, such as losing weight or cutting carbs.
With meal prepping, dieting can be an easy and positive experience no matter which one you happen to be following—low-fat, low-calorie, low-carb, low-cholesterol, or gluten-free. Thoughtfully planning and prepping delicious meals that fit your lifestyle before the week starts to make sure you stick to the program (and avoid making last-minute food decisions that may cause you to slip up).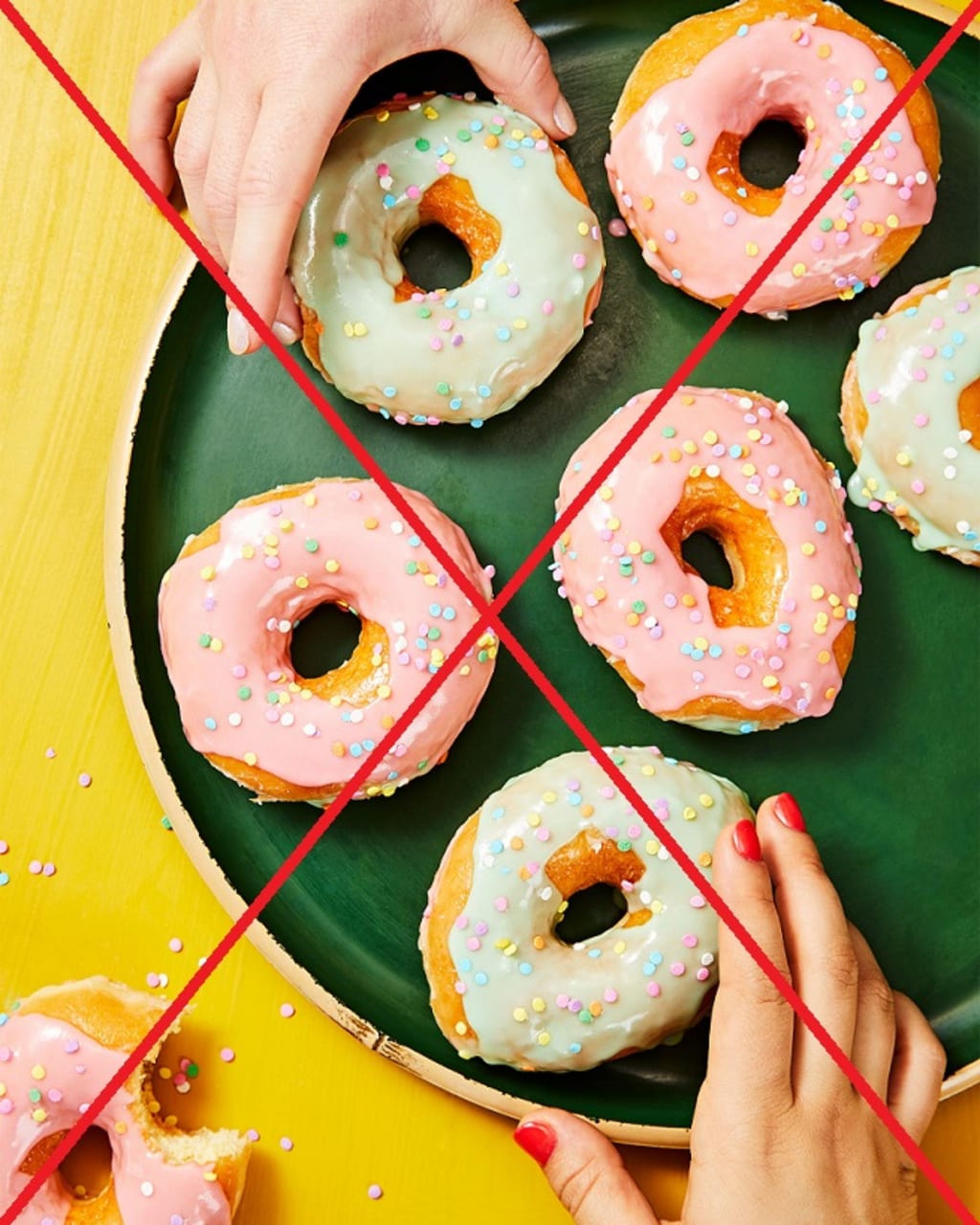 Sticking to Your Dietary Lifestyles with Meal Prepping
Like balancing nutrition, meal prepping is also a great strategy for staying on track with whatever dietary lifestyle you follow. It makes getting all your required nutrients super-simple and also allows you to have better control over your food and what goes into it. If you have the time and want to be more rigid, you can prep out every meal: breakfast, lunch, dinner, and even snacks. Having everything you need at the ready makes following any diet feel totally manageable.
For example, consider vegetarians, vegans, pescatarians, paleo dieters, and keto dieters. Meal prepping eliminates making last-minute food decisions on empty stomachs for any of these dietary lifestyles. It also gives one a chance to prepare for meals ahead of time so that sticking to a diet can be easy. Likewise, people living with diabetes and other dietary restrictions can also benefit greatly from meal prepping. When you have a week's worth of personalized meals ready to go in advance, following dietary guidelines becomes totally effortless. (Not to mention, it also helps prevent last-minute stress and scrambling!)
When you meal prep, your food is all ready to go, so the second you start to feel hungry, you can simply get cooking (or reheating!) and dig in. If you'd like some added help in this area, try a meal kit delivery service like HelloFresh! We send you everything you need so can meal prep the week away and stick to your dietary lifestyle:
Reducing Your Food Waste with Meal Prepping
Prepping ingredients in advance also helps to reduce food waste—no more sad, unused veggies wasting away in the back of your fridge! Plus, you eliminate multiple trips to the store for ingredients you may have missed the first time around when you plan, gather, and prepare a week's worth of meals ahead of time. Even better, you can prepare for leftovers by prepping double what you normally would, or prepping ingredients that can be used to repurpose leftovers into a completely different dish. All of this helps you reduce food waste and create a much greener footprint.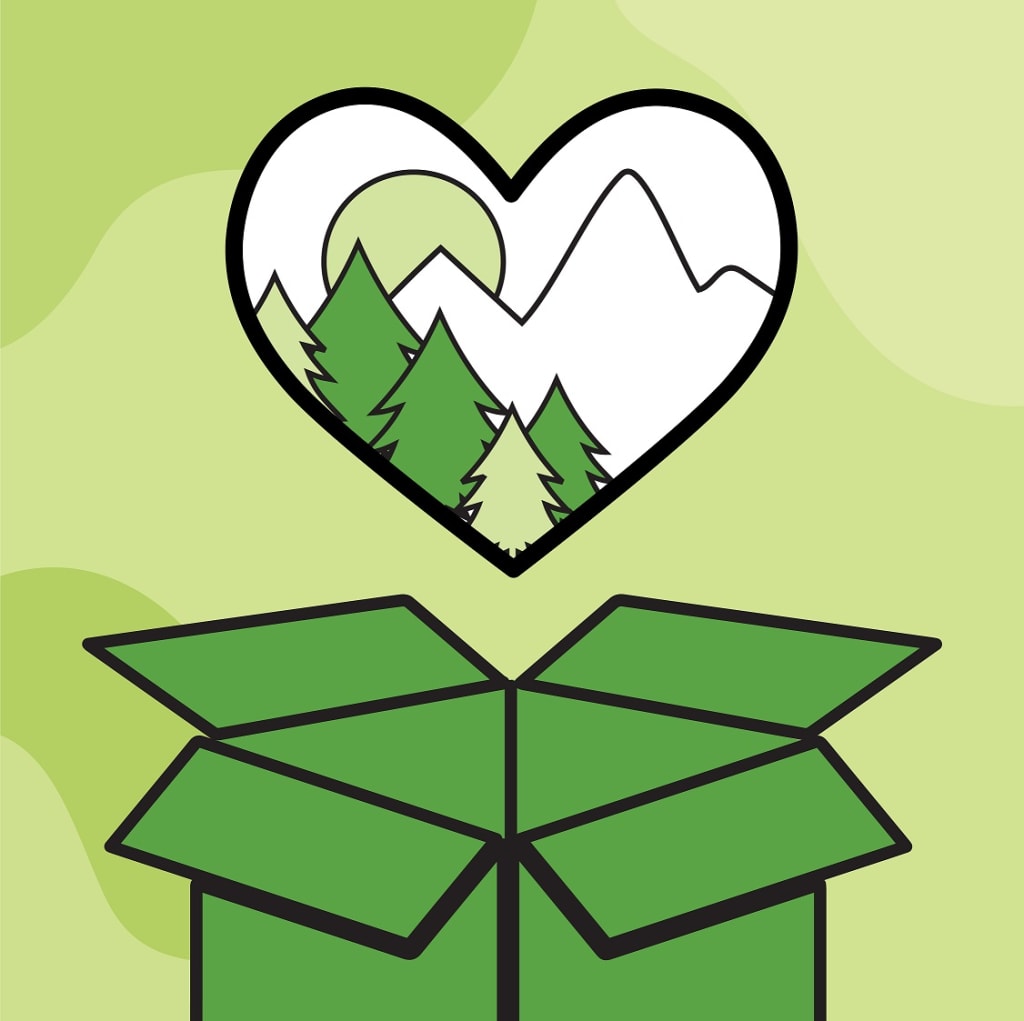 Saving Time with Meal Prepping
Meal prepping comes with an obvious plus: saving a ton of time. First of all, prepping for meals gives you a head start on the week, and who doesn't need that? Plus, the process will help you feel more in control of what you're eating and take the stress out of (read: put the joy back into!) mealtime. As a whole, meal prepping is great for people who are super-busy during the week (but have at least a day or two on which they can prep) and those who simply want to have better control over what they eat. It's also perfect for students who have more free time on certain days over others.
Sticking to a Budget with Meal Prepping
It's easy to meal prep on a budget. In fact, the process will end up saving you money! Instead of aimlessly wandering aisle after aisle multiple times a week, meal prepping gives you what you need to shop like a pro: a purpose. Plus, since you'll be taking inventory of what you have at home beforehand, you can feel good knowing that everything you buy will be used in the upcoming week. (This also helps to eliminate a ton of food waste!) Finally, the more experience you have with prepping, the more you will be able to identify items you can buy in bulk for much cheaper.
4. How to Begin Meal Prepping
Meal prepping can seem intimidating at first, but the work you put in will pay off in spades. At its most basic level, meal prepping involves dedicating a block of time to slicing, dicing, and cooking ingredients (even preparing full meals, if you like) for the week ahead. When you accomplish all this prep work ahead of time, the actual cooking process will be a piece of cake. Start by considering your nutritional needs and dietary lifestyle. With these in mind, look for delicious recipes that work for you.

Each week, you'll start by creating a meal prepping grocery list. Set time aside (usually a day or two) to do the prep work, then portion out and store those ingredients. As we mentioned above, meal prepping can also include preparing full meals. Whichever you choose (it could be different week to week), it's important to plan everything out beforehand to keep yourself from feeling swamped.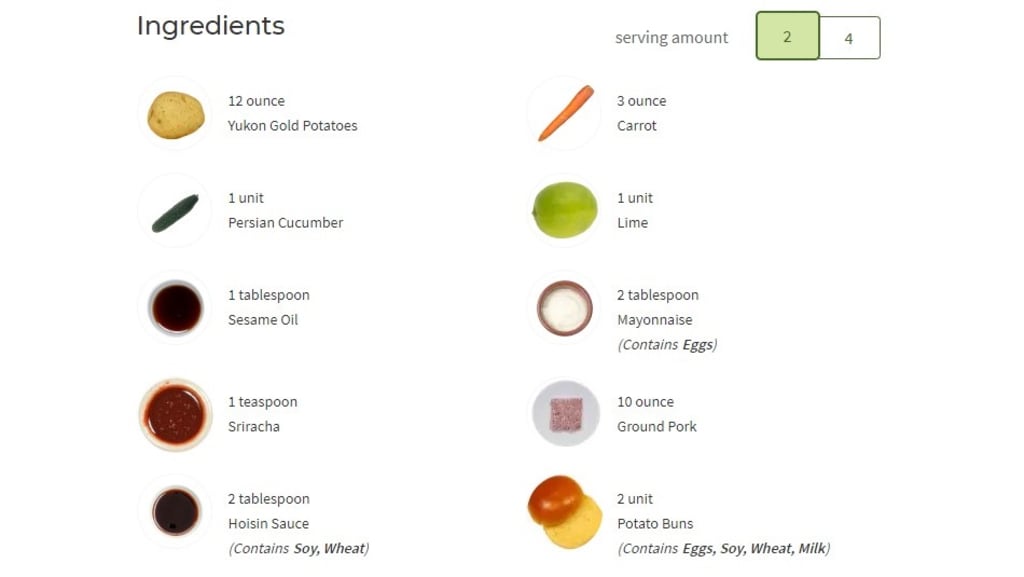 For a more in-depth look into each step, here's what you'll want to do to meal prep the week away:
Plan out your meals for the upcoming week. We prefer to do this on a Friday, but you should do what works best for you. On whichever day you choose, you'll select recipes and create a meal prepping grocery list so you only buy what you need and avoid unnecessary spending on a vegetable that'll end up wilting in your produce drawer anyway. Likewise, be sure to always take inventory of your fridge, freezer, and pantry first so you don't end up buying items that you already have.

Pick a day of the week that you'll devote to grocery shopping. Considering that we planned on Friday, we suggest doing this on Saturday.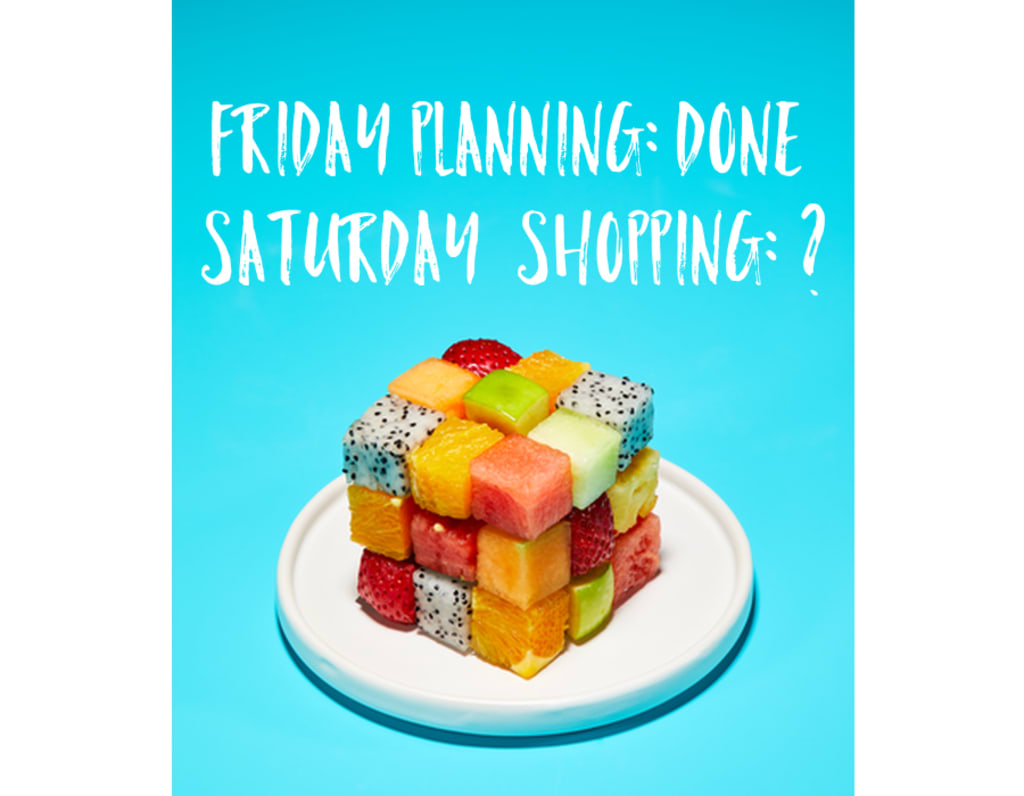 Gather everything you need and set aside time to do the prep work. If you went shopping on Saturday, Sunday is the day you'll want to devote to meal prep work. If your Sunday is busier than usual, you can always do the shopping and prepping on Saturday to keep things simple. Your prep can include everything from washing and portioning produce and cooking grains and proteins, to whipping up whole meals. (Pro tip: Put on your favorite music, book, or podcast while you prep!) When the prep work is completed, portion everything out and store in airtight containers. Be sure to follow the FDA's refrigeration guidelines on how long you can store prepared foods!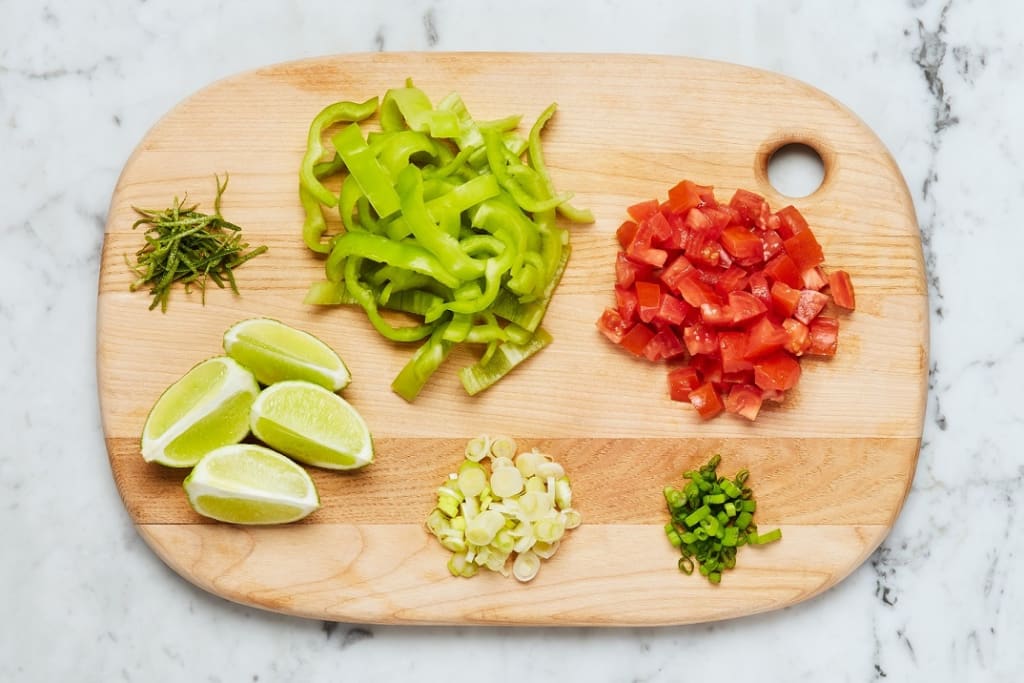 Cook, eat and evaluate! The final step is to analyze everything you worked on and determine whether it can be streamlined for the following week. If meal prepping was particularly hard, examine why and make some changes to make prepping easier next time.
5. Meal Prepping Resources: Tips, Tricks, Tools, and More
Let's wrap things up with some meal prep tips, tricks, and more so you can get started right away! First things first, if you want to make the entirety of meal prepping easier, leave it to us! Not only will a HelloFresh subscription lead to dollars saved by eliminating trips to the grocery store, but also to less time spent planning out your meals. With perfectly portioned ingredients sent straight to your door, all you have to do is follow along with our easy photo-guided recipe instructions and voila! HelloFresh makes the whole process—from planning to prepping to cooking—so simple.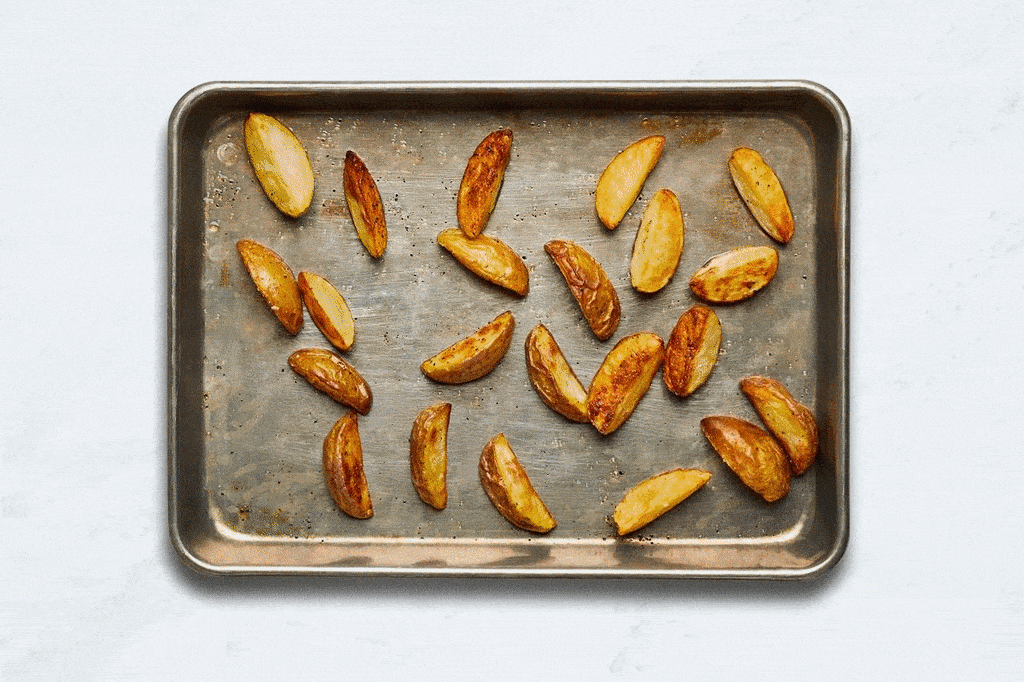 As for the tips and tricks part, we've got you covered:
First, we highly recommend combining meal prepping with meal planning. Thinking ahead about what you're going to cook, then shopping and preparing ingredients (or whole meals) in advance will make mealtime a snap.

Additionally, consider creating a game plan before you prep—essentially, a list of what you'd like to accomplish. This'll help you stay super-organized and make prepping feel a lot less overwhelming. Plus, is there anything better than crossing items off your to-do list? (We say no.)

Try choosing simple recipes rather than ones that require a lot of attention and hands-on cooking (we're looking at you, risotto!). Stick to foods that can mostly cook unattended, like soups and stews, grains, and roasted veggies. Psst—even better, plan for and prep meals with similar main ingredients. You'll thank us later!

In order to really set you up for meal prep success (and help you avoid common mistakes), make sure the process is completely personalized to you and your schedule so you don't end up doing some last minute scrambling. Remember to carve out enough time to prep so you won't feel rushed.

Another thing to keep in mind: Make food you actually can and want to eat! It may sound simple, but trust us. Meal prep inspiration can look super-glamorized on Instagram and Pinterest, but it can also be very intimidating. Be sure to choose balanced recipes that look delicious to you.
Prepping the exact same meal for every day of the week may save you a lot of time, but it can also get…well, boring. If you can, plan for switching things up! Exchanging sauces, garnishes, or even proteins will keep your meals interesting.

Employ a good set of storage containers. Having good storage containers for all that delicious food you prepped is key to staying organized and on top of the process. The containers don't have to be fancy or expensive, but since meal prepping will look different week to week, it's best to get a variety of sizes. Also, consider buying a few containers that are microwave-safe and freezer-safe.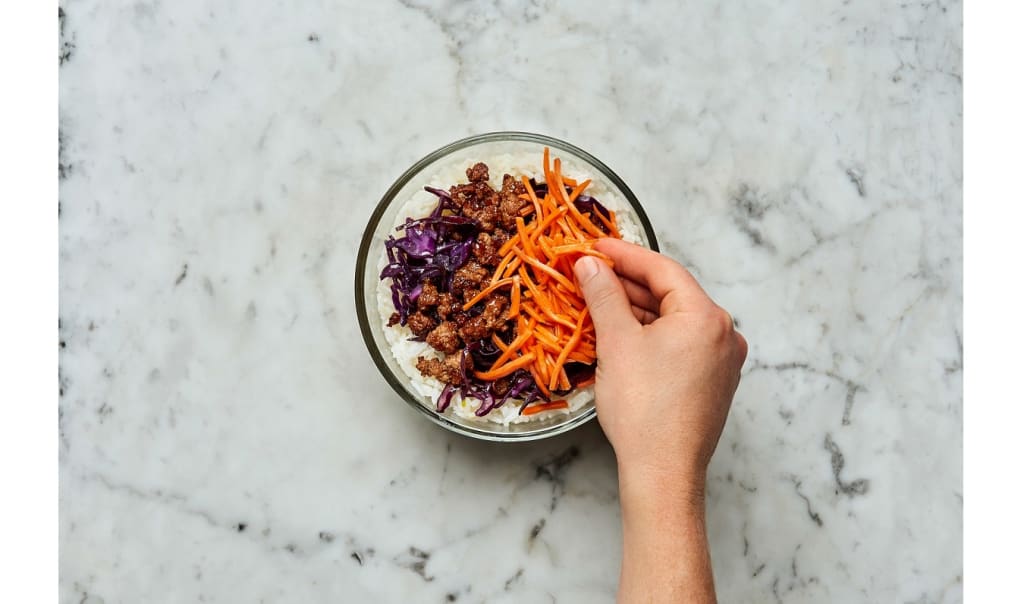 Finally, you can't prep everything. Items like cut-up fruit and herbs, cooked pasta, or crunchy foods like nuts or crackers will get oxidized or soft in your fridge. In other words, know what to prep and what to leave for cooking night.
Start Meal Prepping with America's #1 Meal Kit
Exclusive Discount for Readers: Get 16 Free Meals + Free Shipping + 3 Surprise Gifts when you sign up for a meal kit subscription today!
Exclusive Discount for Readers: Get 16 Free Meals + Free Shipping + 3 Surprise Gifts when you sign up for a meal kit subscription today!