Pescatarian Recipes and Meal Ideas
Are you following a pescatarian diet or trying to integrate more delicious fish and seafood dishes into your cooking routine? Discover protein-rich and easy-to-make seafood recipes in our collection of pescatarian recipes!
Need a recipe? We've got plenty!
Eat better. Every day.
What are you looking for?
Get Inspiration!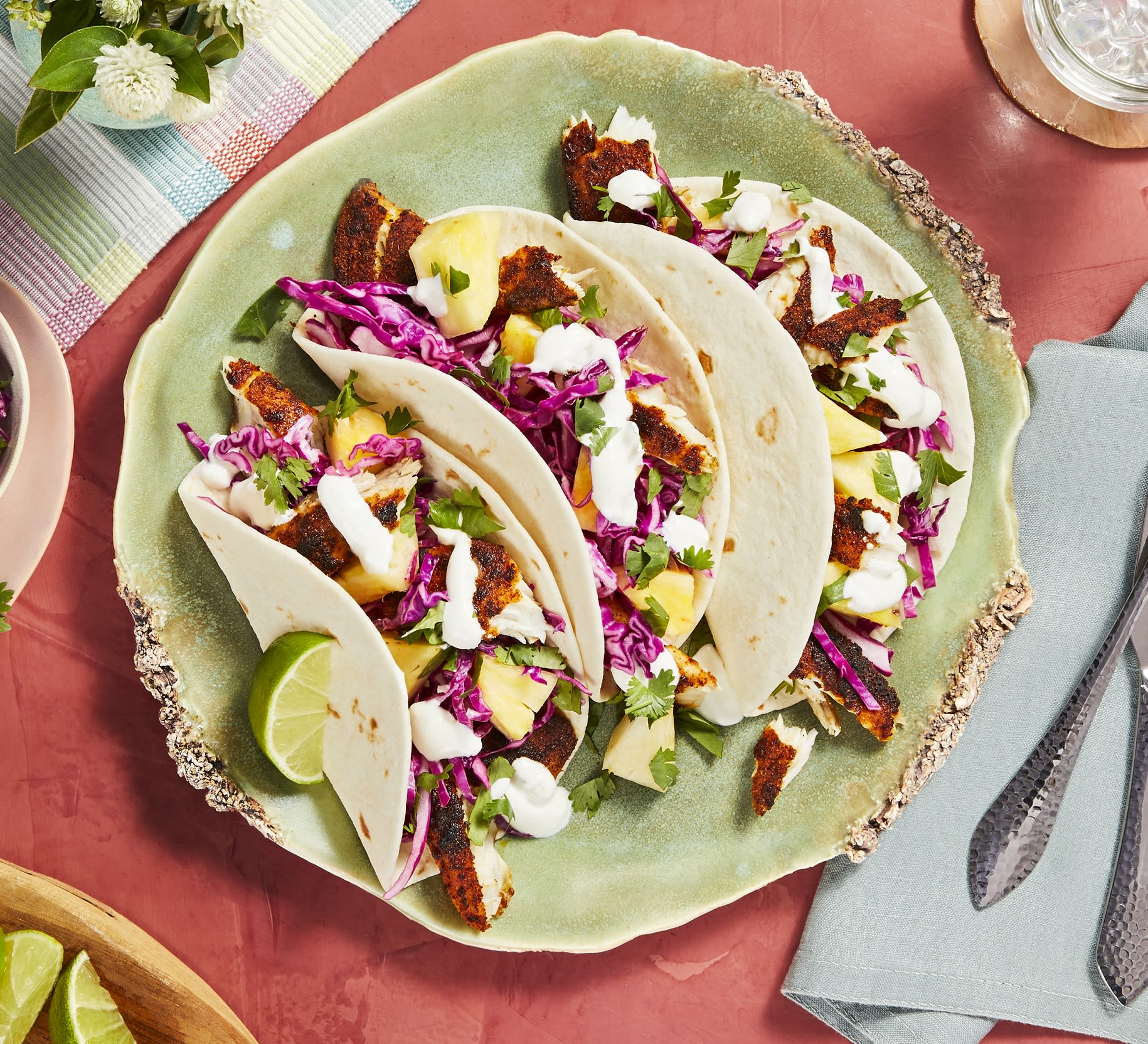 Our Passion for Pescatarian Meals
Are you interested in following a seafood diet but don't really know where to start? We can help! Try our
pescatarian meal plan
and discover a multitude of
amazing chef-curated pescatarian dinner ideas
in our recipe collection. From our
Ginger Lime Salmon with Roasted Sesame Broccoli
, to our 20-minute
Tropical Fish Tacos
, you'll be able to whip up a
mouthwatering seafood
dish in no time. Being veterans in the recipe game, we also know that preparing different kinds of fish and seafood recipes as a beginner can be an intimidating factor, especially when embarking on this lifestyle change. Therefore, our recipes come with
easy-to-follow instructions
that'll make you look and feel like a pro.
To preserve the flavor and texture of frozen fish, transfer it with its packaging from the freezer to the fridge the night before you plan to cook it so it gradually thaws in a cool environment.