Meal Planning Guide for Beginners: Everything You Need to Know to Plan Like a Pro
What's meal planning? What are the benefits of meal planning? How can I begin? In this guide, we'll answer all these questions and more!
What's meal planning? What are the benefits of meal planning? How can I begin? In this guide, we'll answer all these questions and more!
Meal Planning
Curious to try meal planning but not sure where to start? You're in luck! From the basics to the strategy and process, we've outlined everything you need to know. Along the way, we'll cover setting your goals, selecting your recipes, and shopping for ingredients. You'll learn what to expect and what to avoid. By the end, you'll be a regular meal planning expert! Below, you'll learn:
Meal Planning 101

Meal Planning vs. Meal Prepping

The Benefits of Meal Planning

How to Begin Meal Planning

Meal Planning Resources: Tips, Tricks, Tools, and More
1. Meal Planning 101
Meal planning is the process of thinking ahead about what you're going to cook, then shopping and prepping ingredients in advance to make mealtime less stressful. To optimize this strategy, it's best to carve out a few hours at the start (or end) of each week to think about what you'd like to eat, accounting for your lifestyle and taste preferences. Following a diet or have certain dietary restrictions? Not a problem! Meal planning can be completely customized to your wants and needs.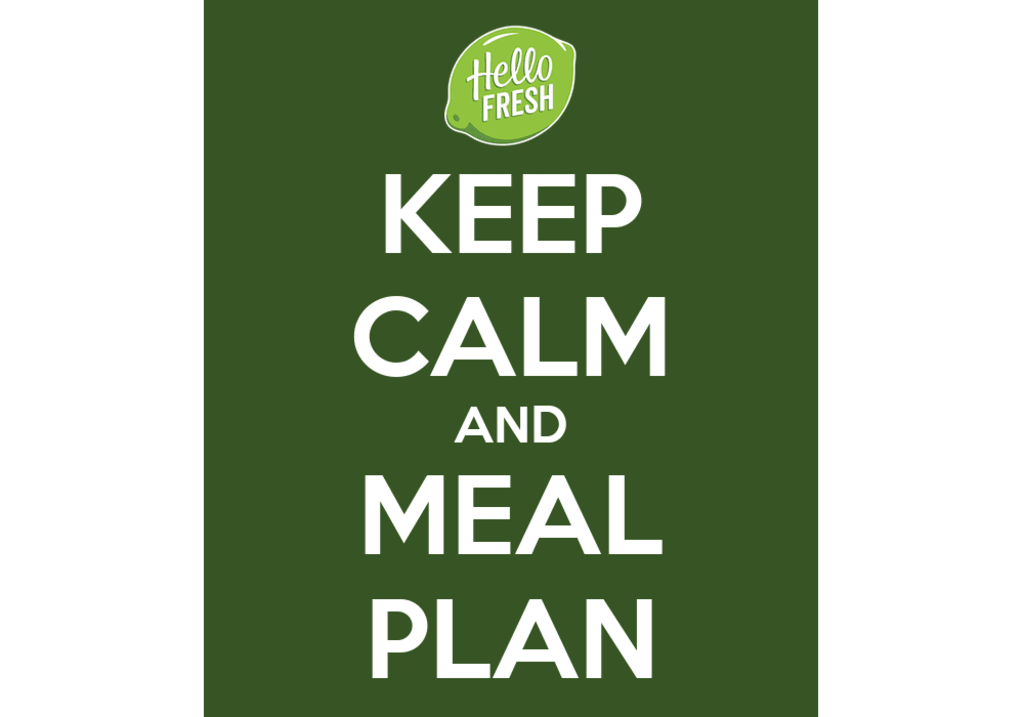 Keep in mind that meal planning doesn't involve thinking about months' worth of upcoming meals; it's broken down week by week to make the process easily digestible (pun intended). Some other misconceptions associated with meal planning include:
Meal planning is only useful for families. Meal planning is a great tool for households of any size, including single-person households.

Meal planning is expensive. No way! Meal planning can absolutely be done on a budget. (Psst—it'll even save you money ... but we'll get into that later.)

Meal planning is a ton of work. While it may seem that way at first glance, you'll find that devoting just a few hours a week to planning and prepping will actually free up tons of time when you need it the most.

Meal planning and ordering in don't work together. The two work together like peanut butter and jelly! (Speaking of, that would be a great lunch to plan and prep.) In addition to planning the meals you'll be cooking over the course of one week and repurposing leftovers, you can also set aside days for ordering in so you get the best of both worlds.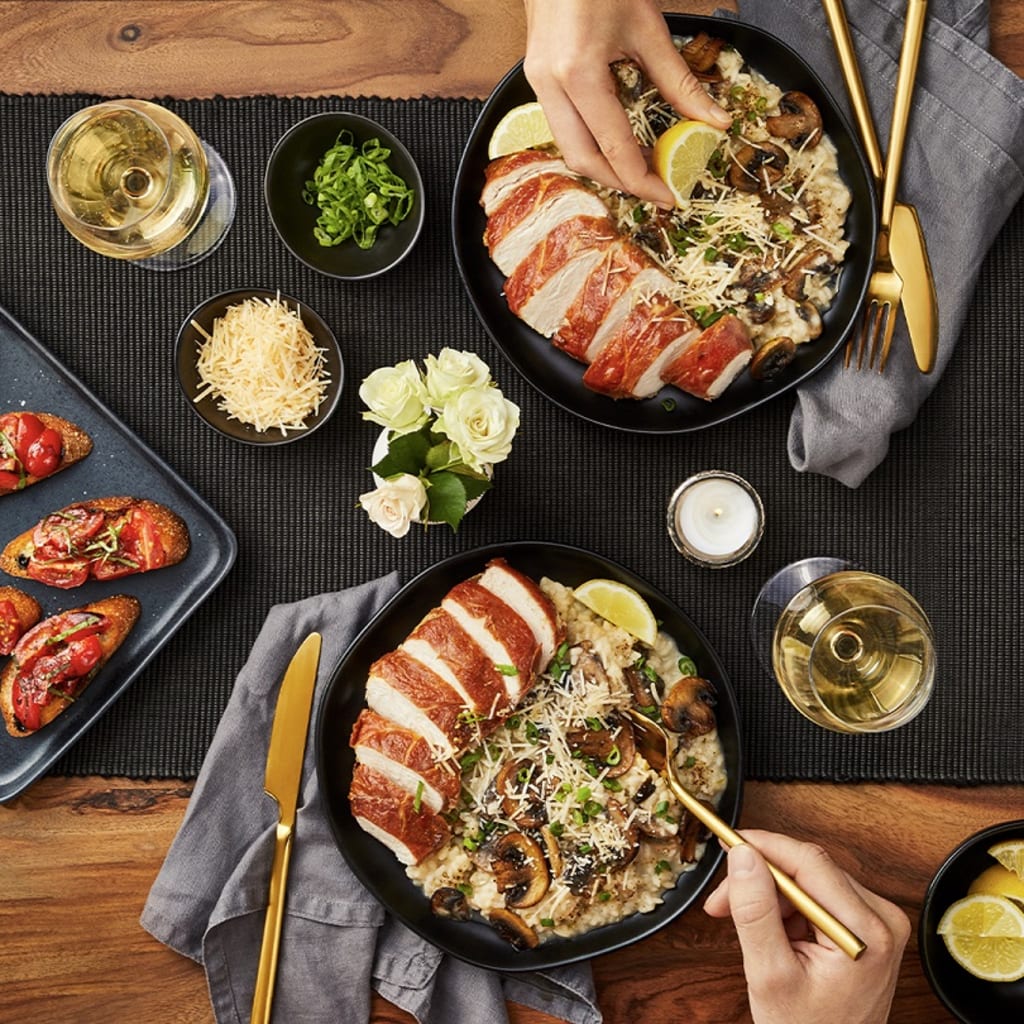 2. Meal Planning vs. Meal Prepping
Speaking of misconceptions, let's tackle a common one:
meal planning and meal prepping are the same thing.
While meal planning involves thinking about what to cook over the course of the week and then gathering the necessary ingredients,
meal prepping
involves washing, portioning, chopping, and cooking those ingredients ahead of time to get food on the table faster. Essentially, the two go hand in hand, and you get the best results when you do both.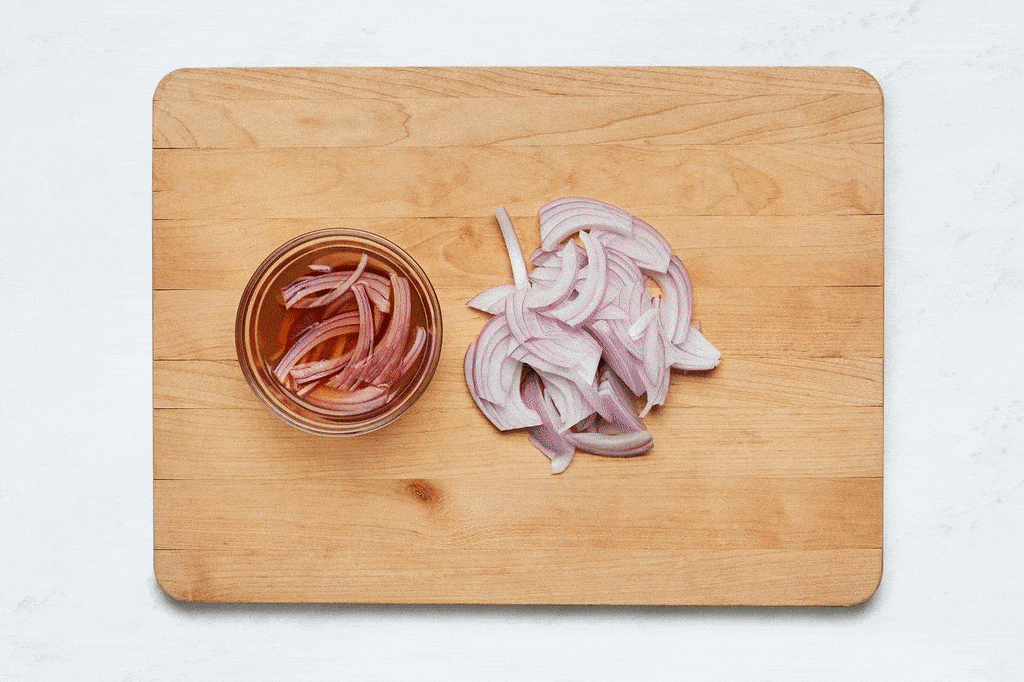 A HelloFresh subscription, which makes both meal planning and prepping easy and convenient, illustrates this point. Subscribers can customize their meal plan settings based on dietary preference and desired number of meals each week—that's the meal planning part. You then get pre-measured ingredients delivered directly to your door in
meal kits
, which makes prepping a breeze (and eliminates grocery shopping altogether). Plus, our chef-crafted
recipes
include both prep time and total time so you have all the information you need to get cooking!

3. The Benefits of Meal Planning
Simply put, everyone can benefit from meal planning: busy people, small and large families, single-family households, those who want better control over what they eat, those who want to save money (who isn't part of this category?!), students, the list goes on and on. That is to say, meal planning is important—not just on a personal level but also on a global scale. On a personal level, it allows you to have better control over your nutrition, it helps with portion control, and comes with the advantage of helping you save both time and money. On a global scale, it helps reduce food waste and leads to an overall greener footprint.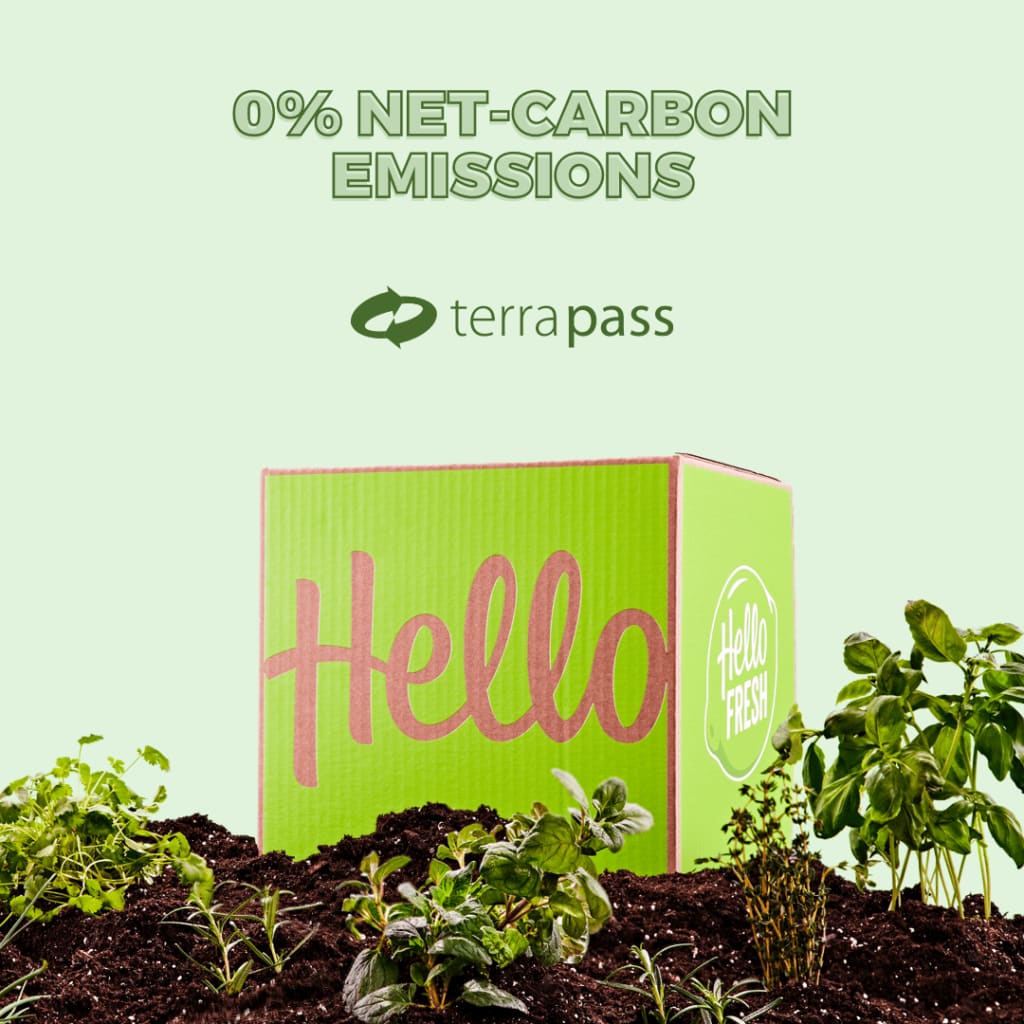 Stick to Your Nutritional Goals with Meal Planning
Whether you're eating low-carb, low-fat, or gluten-free, meal planning can be used to follow a healthy, balanced diet. Getting essential nutrients becomes super simple when thinking ahead about what to eat, as does having control over exactly what goes into your body. Essentially, meal planning makes it easier to work around dietary restrictions by eliminating last-minute choices made on an empty stomach (historically, not our best!).
To have to think even less about your daily dietary choices, you can plan out every meal of the week: breakfast, lunch, dinner, and even snacks. This makes following any diet a piece of cake (or...piece of celery) because the second your stomach rumbles you can get cooking. Bye bye, blackout snacking!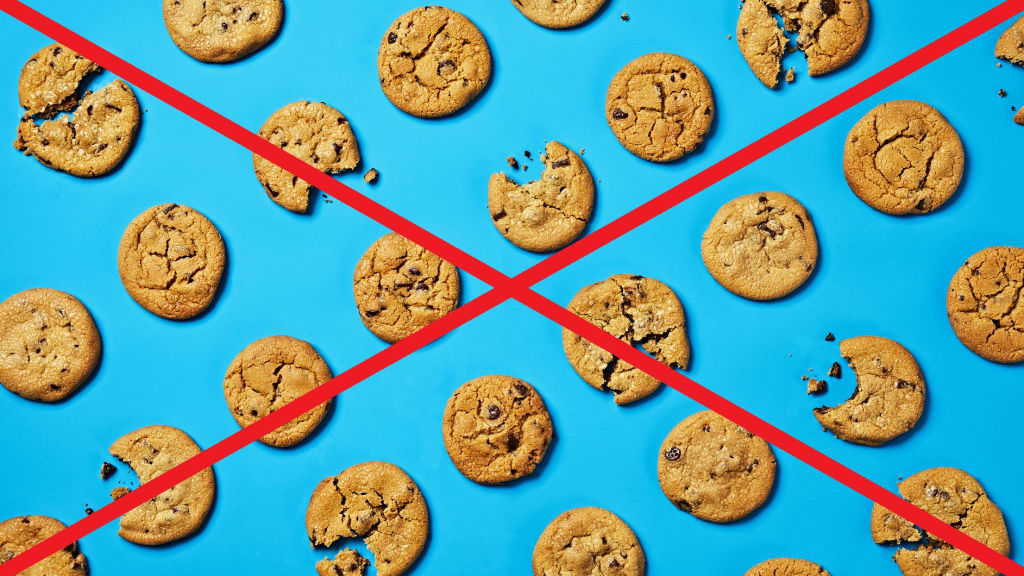 Save Time with Meal Planning
Meal planning also helps to free up a ton of time. By devoting just a few hours a week to planning and prepping, you'll streamline the grocery-shopping process and eliminate last-minute scrambling. Instead of walking down aisle after aisle looking for inspiration, you'll be able to shop with a purpose because you'll know exactly what you need before you even set foot in the store.
Additionally, by prepping ingredients in advance, you'll majorly decrease the amount of time it takes to make a recipe. This leads to more meal variety and allows you to put leftovers to better use. One of our favorite things to do is create dinners that can easily be repurposed for a fun and easy lunch. (Be sure to check out our
Dinner to Lunch recipes
on the HelloFresh website!)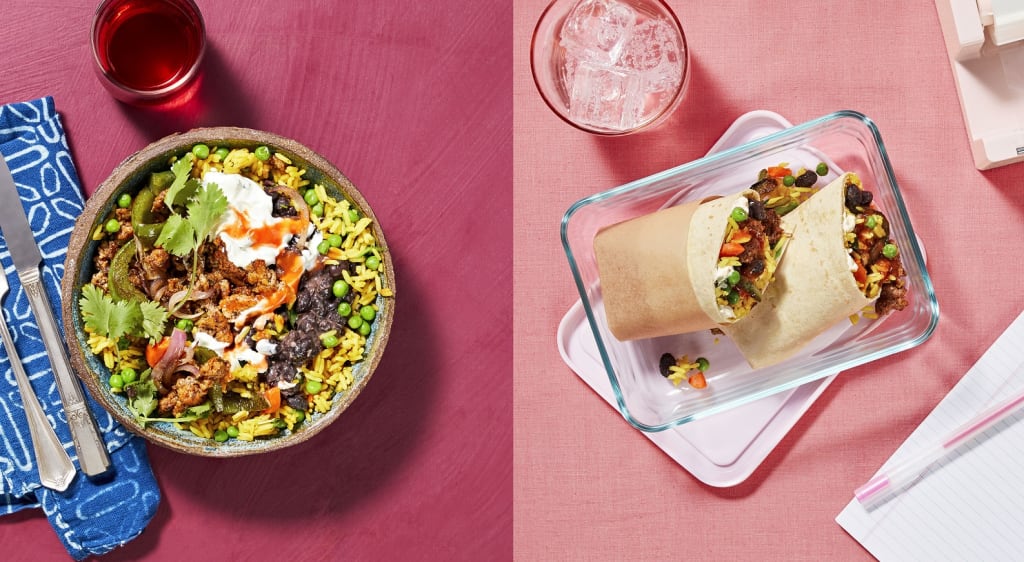 Save Money with Meal Planning
As you may have guessed, another huge advantage to meal planning is the money you'll save. Like we just covered above, meal planning allows you to shop with a purpose. When you know exactly what you need to buy, you'll no longer be wandering grocery aisles grabbing pricey items you don't need (we've all been there). Your shopping trips will be streamlined thanks to thought-out lists with things you've got in your fridge or pantry already crossed off. Everything you buy will be put to use and you'll never have to make a last-minute market dash or expensive takeout order because you're missing a vital ingredient.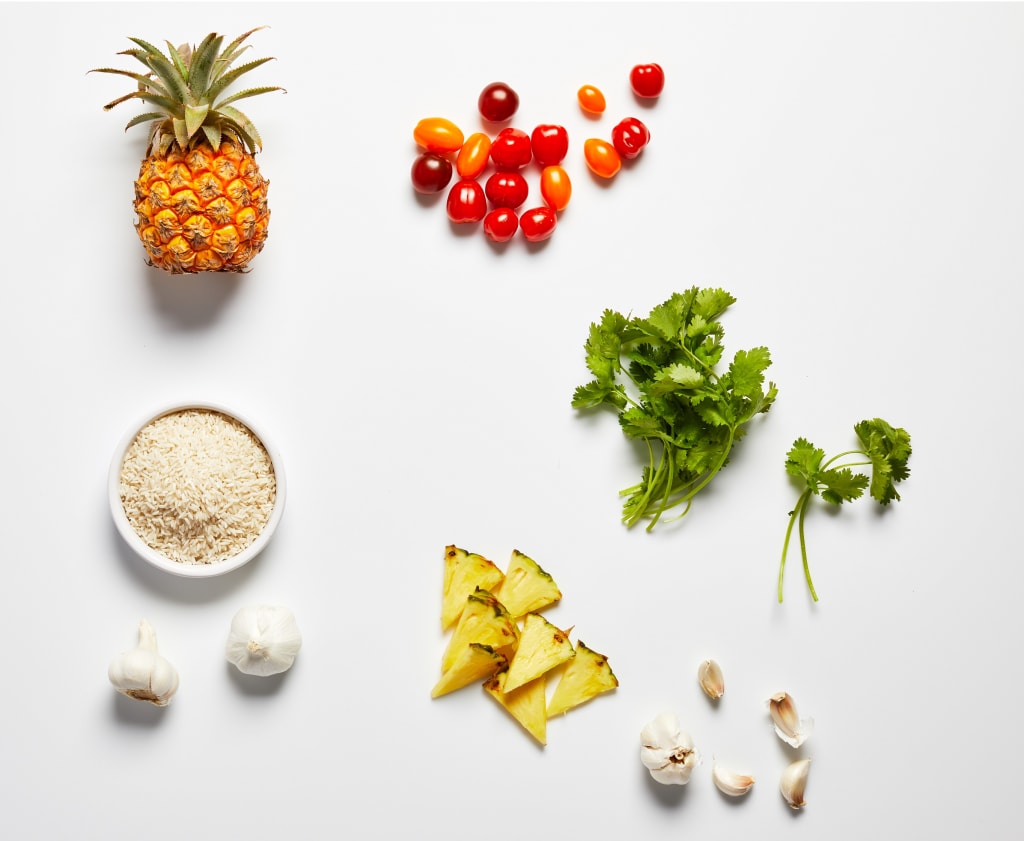 Some bonus tips and tricks to meal planning on a budget like a pro:
Be sure to check online for store flyers or coupons; you can then plan meals around items that are on sale.

Remember to always take inventory of your fridge, freezer, and pantry before creating a grocery list so you don't buy things you don't need.

Make bigger portions and use or repurpose leftovers to stretch your dinnertime dollar.

Buy in bulk if you can. The more experience you have with meal planning, the more you will be able to identify items you can buy in bulk for much less.
Reduce Food Waste with Meal Planning
Another benefit of meal planning is that it helps reduce food waste. Having a week's worth of groceries planned out in advance not only eliminates multiple trips to the store, but also leads to less lemon wedges, onion halves, and standalone garlic cloves stranded in your fridge. Plus, meal planning promotes the use of leftovers. All of this helps you create an overall greener footprint.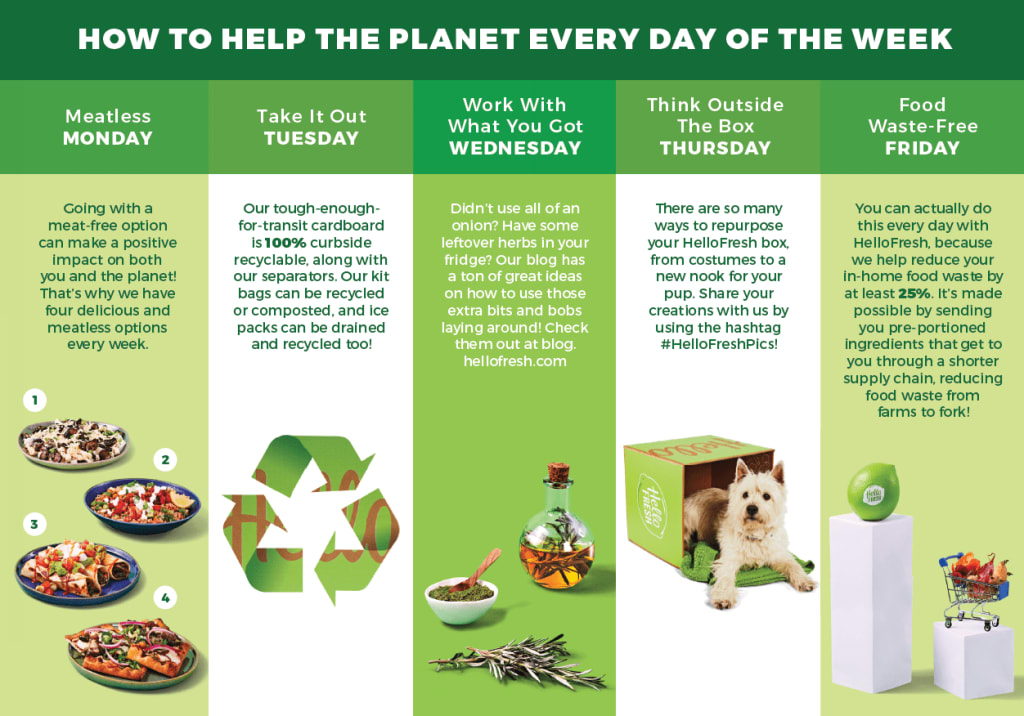 4. How to Begin Meal Planning
Now that you know the benefits of meal planning, let's focus on the how-to. Meal planning can seem daunting at first, but it's actually quite simple. You may even be doing some version of it already! Basically, meal planning is all about organization and thinking in advance—once you get started, everything surrounding mealtime gets easier. Before beginning, you'll want to think about your nutritional needs, your dietary lifestyle, finding delicious recipes that work for you, and most importantly, not overwhelming yourself. Once you know that:
Lay out the goals you hope to achieve from meal planning, whether that's saving time or money, switching to a certain diet, creating less food waste, looking for variety, or all of the above!

Pick a day of the week that you'll devote to planning. We like to do this on a Friday for the upcoming week. On whichever day you choose, figure out the number of meals you want to plan for, then select recipes based on your goals. (TIP: Only choose one or two new recipes a week. Sticking to well-loved recipes makes mealtime much less daunting.) (Bonus Tip: Be sure to utilize the HelloFresh recipe archive as a source for hundreds of delicious, chef-crafted recipes!)

Take a look in your fridge, freezer, and pantry to see what you already have. The next day (for us, that's Saturday), shop for the ingredients you don't already have.

Consider meal prepping. (We like to do this on Sundays.) Prepping goes hand-in-hand with planning and will free up so much time during your busy week. Your prep can include washing and portioning produce, cooking grains and proteins, and storing everything in airtight bags or containers.

Cook your meals. As we mentioned earlier, you can plan for repurposing leftovers or simply eating them as they are. And then, boom! You're done.

Evaluate. If one week was particularly hard, examine why and simply refine for next time. You got this!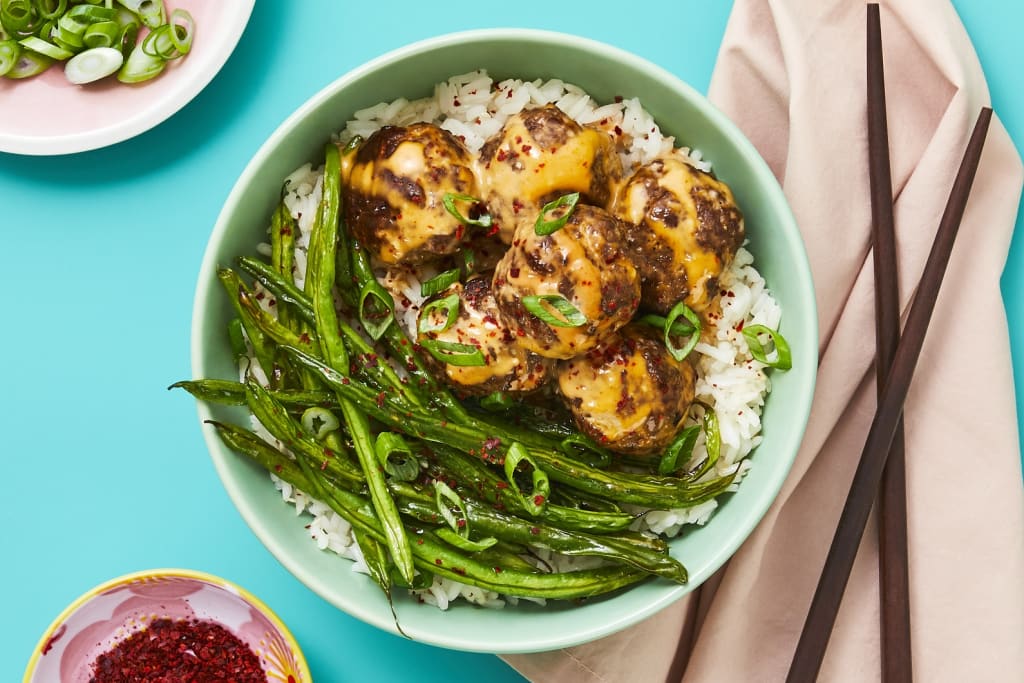 5. Meal Planning Resources: Tips, Tricks, Tools, and More
Looking for a few meal planning tips and tricks to make planning even easier? We've got you covered:
Create a weekly meal calendar. Writing down the upcoming week's recipes will help you stay organized and get you that much more excited about mealtime. Try using a small whiteboard in the kitchen, or just stick a handwritten note on your fridge!

Remember to always give yourself enough time to plan. Carving out a few hours one day each week can keep you from feeling overwhelmed. Leading up to that day, look for inspiration in cookbooks or on your favorite recipe websites.

Combine home-cooked meals with the occasional takeout treat to make things fun and easy. We're all about pizza night every now and then!

If you can, buy in bulk. Start after a few weeks of meal planning, when you've had a chance to consider which items you can buy in larger quantities for much less money.

Combine meal planning with meal prepping. Having mise en place (aka everything in its place) will make cooking an absolute breeze—and make you feel like a fancy chef.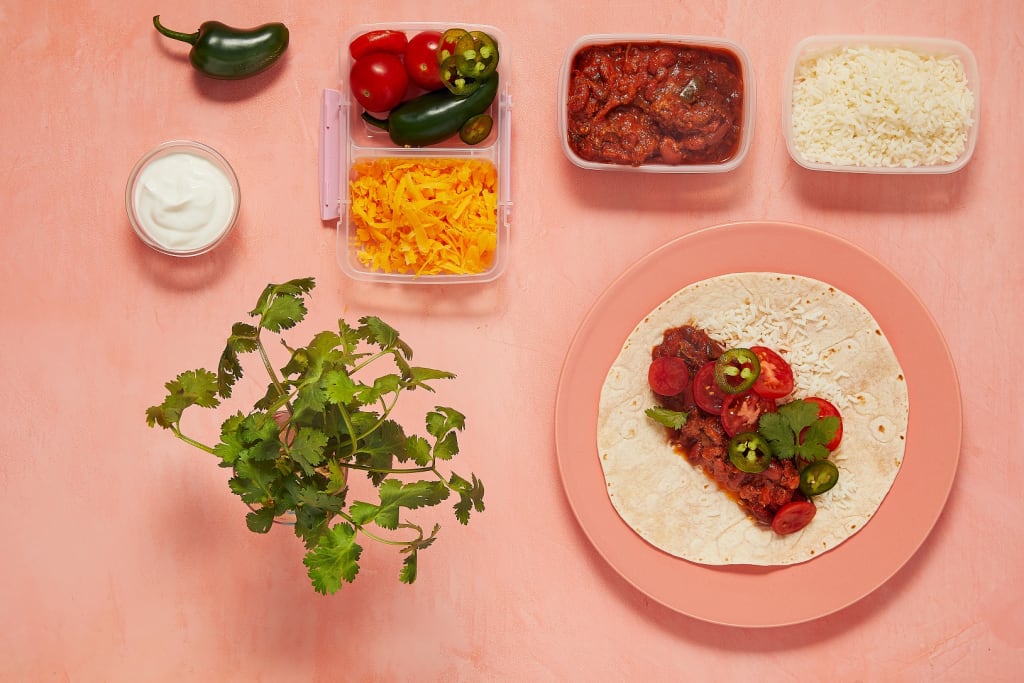 If you want to save even more time, money, and brainpower when meal planning, leave it to us! We may be a bit biased, but a
HelloFresh subscription
is another great meal planning tool. HelloFresh is quick, affordable, convenient, and (most importantly) delicious. Plus, we've made planning and prepping effortless because we have answers for two of the most important questions you'll ask yourself in the kitchen: "What do I want for dinner?" and the follow-up, "Do I have everything I need?"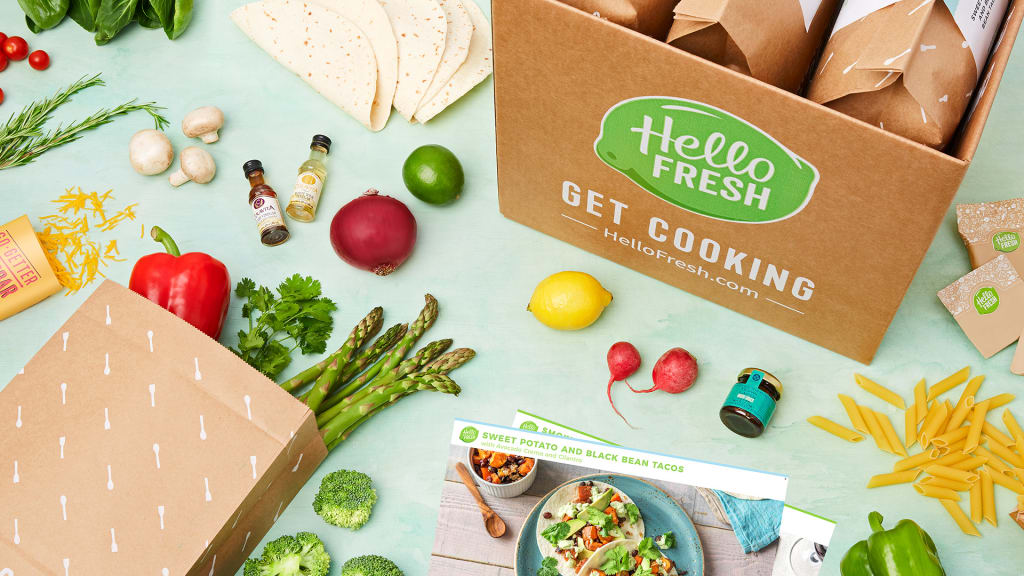 Meal kits take all the guesswork out of meal planning and eliminate the need for grocery shopping. Ours are affordable and convenient—plus, they give you an opportunity to make delicious, restaurant-worthy meals right in your own home. With a HelloFresh subscription, you'll spend less time worrying, planning, cooking, and cleaning, leaving you more quality time to devote to your loved ones.
Start Meal Planning with America's #1 Meal Kit
Exclusive Discount for Readers: Get 16 Free Meals + First Box Ships Free + a Free Breakfast Item for Life when you sign up for a meal kit subscription today!
Exclusive Discount for Readers: Get 16 Free Meals + First Box Ships Free + a Free Breakfast Item for Life when you sign up for a meal kit subscription today!