10 Easy Risotto Dinner Ideas to Make for All Occasions
Planning a fancy night in? Just need some comfort food? We've got you covered! Check out our collection of easy risotto dinner ideas you can make time and time again.
10 Quick & Easy Risotto Dinner Ideas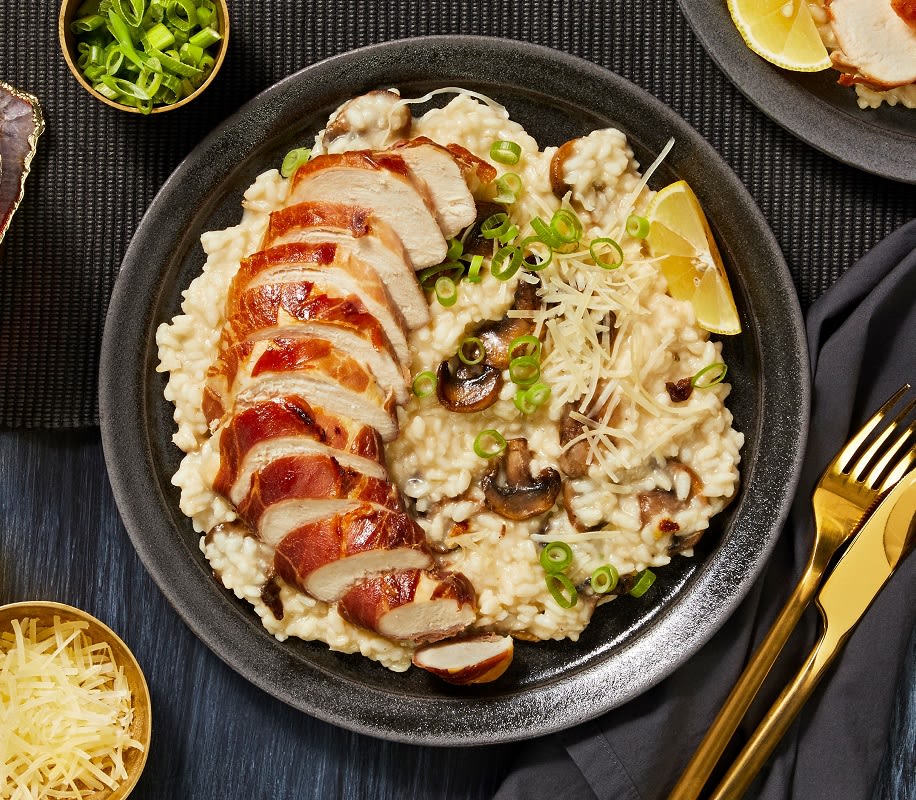 Dinner Idea #1: Prosciutto-Wrapped Chicken over Truffled Mushroom Risotto
Our home cooks love a good success story. This leading risotto dinner idea takes a humble chicken breast and throws it into a fancy dress of deliciously seared prosciutto. But this is not where the story ends. You're also making a creamy mushroom risotto that gets an extra kick of flavor through drizzles of truffle oil. Served with parmesan and a good lemon squeeze, you can call yourself a true gourmet cook!

Full Recipe
Your stock should remain at a stable temperature so your risotto can cook evenly. Whenever adding more stock, make sure it's warmed up to not interrupt the cooking process.