10 Quick & Easy Dinner Ideas to Make for All Occasions
Who says you can't have a delicious meal ready on the table in less than 30 minutes? Not us! We've got a collection of quick meals you can finish in no time.
10 Quick & Easy Dinner Ideas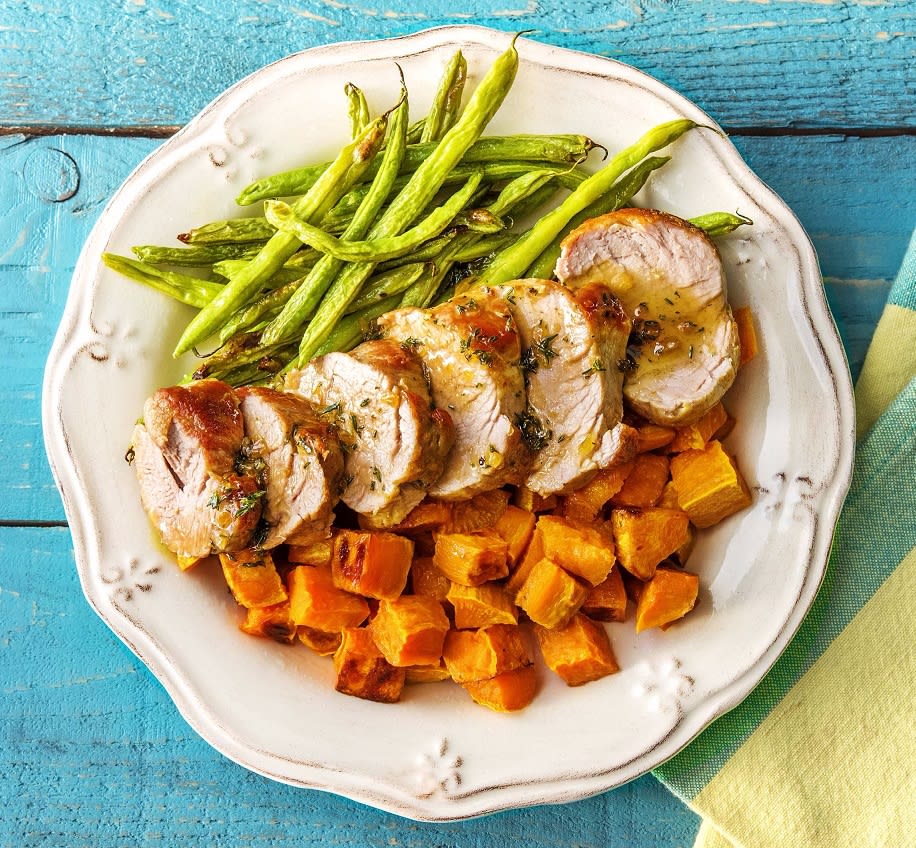 Dinner Idea #1: Honey-Glazed Pork Tenderloin
What a well-deserved first place quick meal! This palate pleasing dinner idea is super easy to make and hits you with the flavors you'd expect from an elaborate seasonal dinner. No wonder our home cooks can't stop raving about it! From the caramelized sweet potatoes and crispy green beans to the delectable centerpiece, juicy pork tenderloin cooked in honey, garlic, and thyme, this dish strikes the perfect balance between savory and sweet, and turns weeknight into feast night.

Full Recipe
When you need to quickly boil water for cooking, try adding hot water to the pot in order to make the boiling process faster.