HUNGER MATTERS
HelloFresh is here to support anyone facing food insecurity with wholesome recipes featuring affordable, easy-to-find ingredients you can make and enjoy right at home.
HelloFresh is here to support anyone facing food insecurity with wholesome recipes featuring affordable, easy-to-find ingredients you can make and enjoy right at home.
"HelloFresh's mission is to change the way people, eat forever. Addressing food insecurity is part of this mission. Hunger Matters was created to bridge our dialogue with the people we serve by providing wholesome recipes centered around simple ingredients, sustainability tips to reduce food waste, and resources to live better."

— Pooja Pelham,
Social Impact Manager
Charity Feature: Philabundance Community Kitchen
Across the nation where HelloFresh operations reside, our GreenChef facility in Swedesboro, NJ provides a portion of our surplus donations to Philabundance. As a Feeding America food bank supporting the Philadelphia and Delaware Valley communities, Philabundance and its member agencies distributed over 52 million pounds of food in 2021 to communities in need. We are honored to partner with such an impactful organization and to showcase an exemplary program called the Philabundance Community Kitchen (PCK).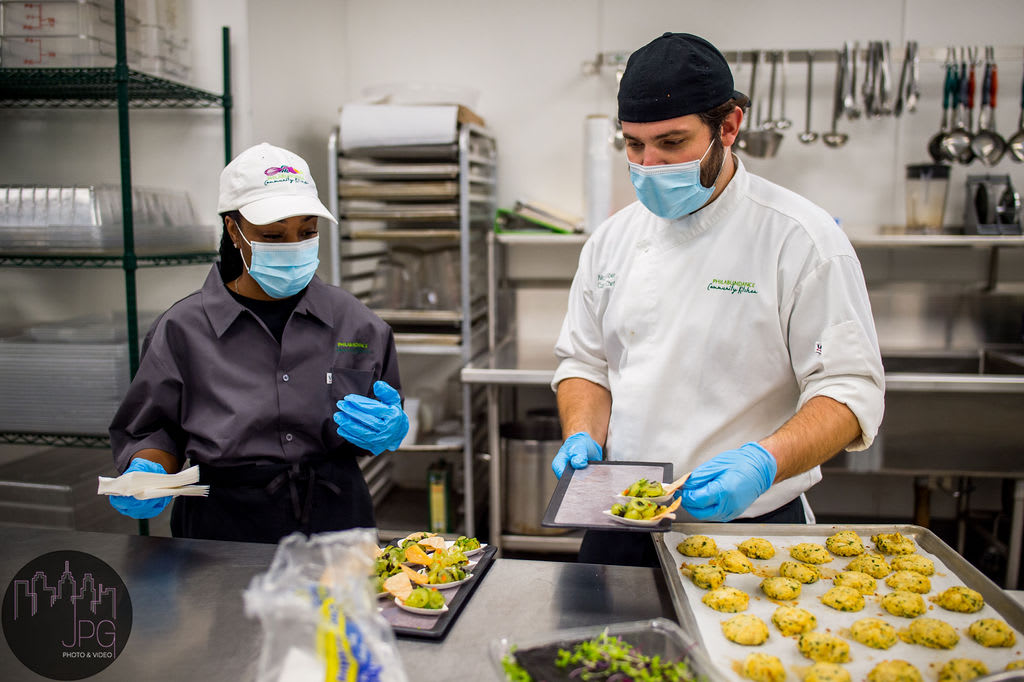 It is a free 16-week culinary arts vocational training program that has been transforming the lives of its students in the Philadelphia area since 2000. The program is composed of a team of dedicated instructors, a network of culinary professionals and organizations, and a cohort of students with low-to-no income coming from a variety of backgrounds. PCK promotes the self-sufficiency of its students by preparing them for, and connecting them to, careers in the food service industry as well as support throughout their introduction into the culinary field.


"Working at PCK means waking up every day and knowing your work will positively impact our students, community, and the people we serve. The team works hard to create an environment that is challenging but supportive. It's an innovative and impactful program that is truly transforming lives through food. There's a reason this program has been around for over 20 years and it's exciting to think what will be accomplished in the next 20 years." – Chef Nicholas Wolber, Lead Production Chef, Special Projects


For more information about PCK, including upcoming open house dates for potential students, can be found online at www.philabundance.org. To speak directly to a member of the team, please email pckinfo@philabundance.org or contact 215-339-0900. PCK is located at 2224 N. 10th Street, Philadelphia, PA 19133.
Recipes created by the Philabundance Community Kitchen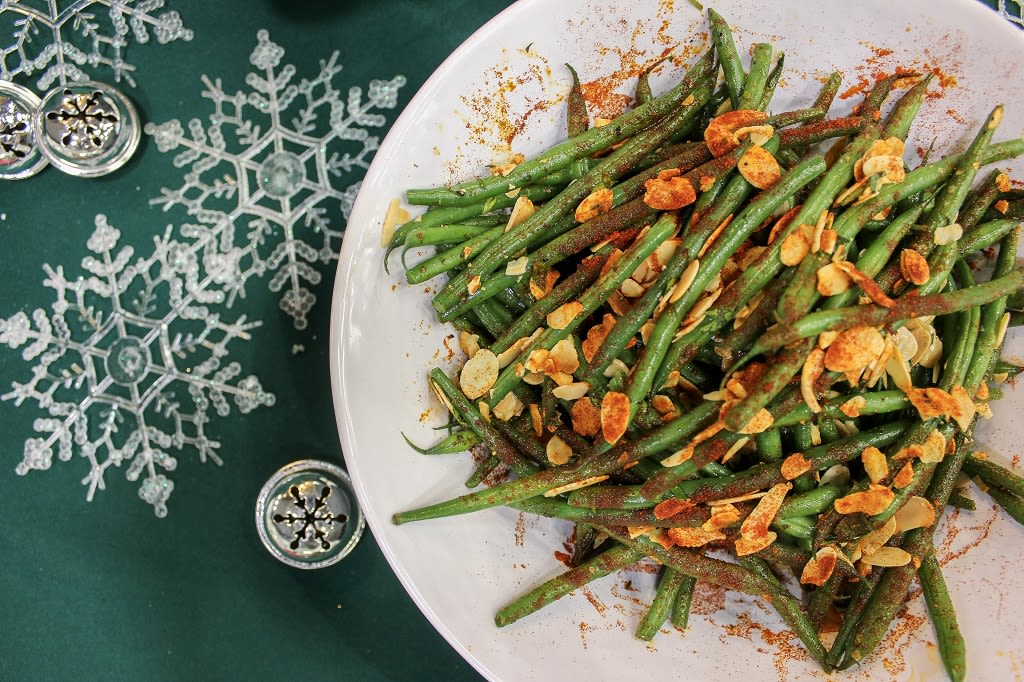 Sautéed Green Beans with Toasted Almonds & Smoked Paprika
Prep Time: 10 minutes
Total Time: 25 minutes
Serves: 4

Ingredients
Kosher salt
1 lb Green beans, trimmed
2 TBSP Olive oil
Black pepper
2 TBSP Chopped Fresh Parsley
¼ Cup Toasted Almonds, chopped
2 tsp Smoked Paprika
Directions
Kosher salt
Bring a medium pot of salted water to a boil. Wash and dry produce. Fill a large bowl with ice water and set aside.
Once water is boiling, add green beans and cook until tender, 2-3 minutes.
Transfer immediately to bowl of ice water.
Once cooled, drain green beans and pat dry.
Heat olive oil in a large pan over med-low heat until simmering.
Add the green beans, season with salt and pepper, then add parsley. Cook, stirring occasionally, until lightly browned and heated through, 5-6 minutes.
Transfer green beans to a serving platter. Garnish with toasted almonds and smoked paprika and serve.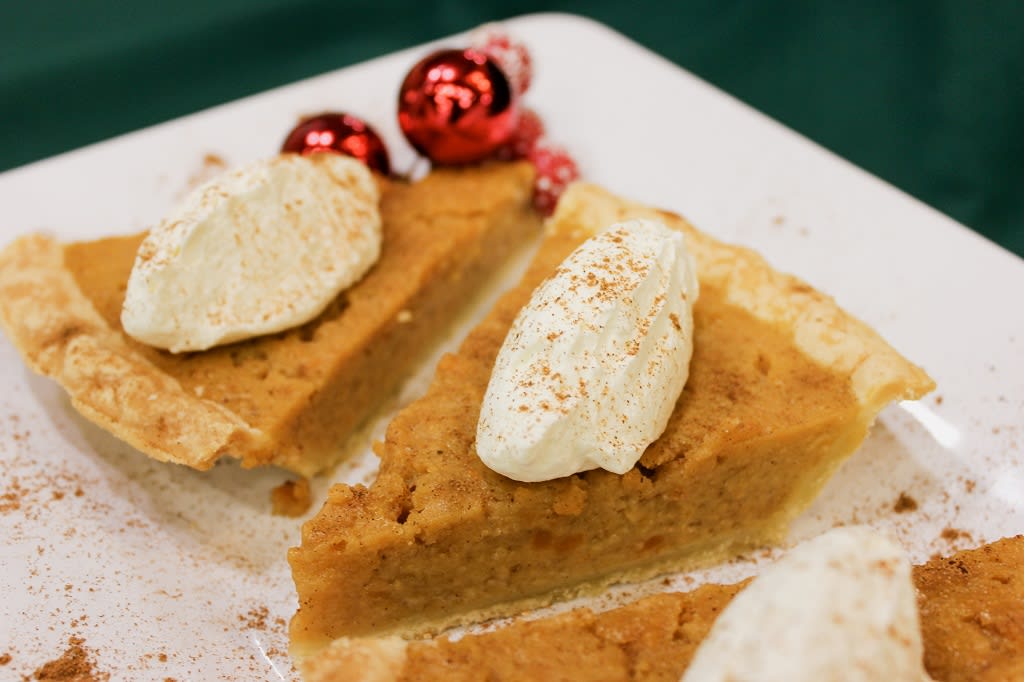 Sweet Potato Pie
Prep Time: 10 minutes
Total Time: 1½ hours
Serves: 8-10

Ingredients
1 lb Sweet Potatoes
Kosher Salt
½ Cup Butter, at room temperature
1 Cup Sugar
½ Cup Milk
2 Eggs
½ tsp Ground Nutmeg
½ tsp Ground Cinnamon (plus more for serving, optional)
1 tsp Vanilla Extract
1 (9-inch) Unbaked store-bought pie crust
Whipped cream, for serving (optional)
Directions
Wash and dry produce. Preheat the oven to 350 degrees.
Peel and dice sweet potatoes into ½-inch pieces. Place potatoes in a large pot with enough salted water to cover by 2 inches. Bring to a boil and cook until tender, 15-20 minutes. Drain.
In a large bowl, mash sweet potatoes with a potato masher or fork. Add butter and beat with an electric mixer on medium speed until combined.
Add sugar, milk, eggs, nutmeg, cinnamon, and vanilla. Beat on medium speed until mixture is smooth. Pour filling into unbaked pie crust.
Bake until a knife inserted into the center comes out clean, 55–60 minutes. (Pie will puff up like a soufflé, and then will sink as it cools.)
Let cool completely before serving. Top with whipped cream and a sprinkle of cinnamon, if desired.