10 Easy Stir-Fry Dinner Ideas to Make for All Occasions
Can't decide between Mexican or Thai? Craving a plate filled with veggies and protein? We've got you covered! Check out our collection of easy stir-fry dinner ideas you can make time and time again.
10 Quick & Easy Stir-Fry Dinner Ideas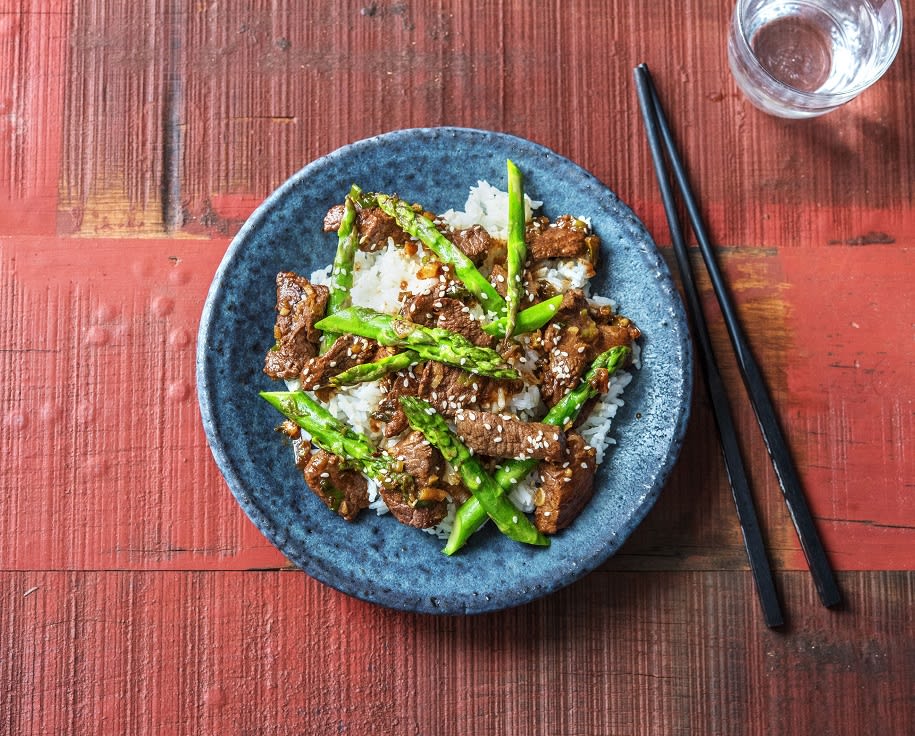 Dinner Idea #1: Ginger Beef Stir-Fry
This oh-so-satisfying stir-fry never gets old, hence its spot as number one of our top 10 stir-fry dinner ideas. And once you take your first bite, you'll know why. Tender beef strips sautéed in a delectable sweet and savory mixture of ginger, garlic, and hoisin sauce partner up with snappy asparagus that adds a nice crunch and a whole lot of color. Sprinkled with sesame seeds and served on a bed of fluffy rice, you're truly in for a treat.

Full Recipe
Rice is the backbone of many stir-fries. In order to make your rice extra delicious, separate the grains before serving by fluffing it with a fork.