10 Easy Asian Dinner Ideas to Make for All Occasions
Can't decide between Korean or Vietnamese? Japanese or Chinese? We've got you covered! Check out our collection of easy Asian dinner ideas you can make time and time again.
10 Quick & Easy Asian Dinner Ideas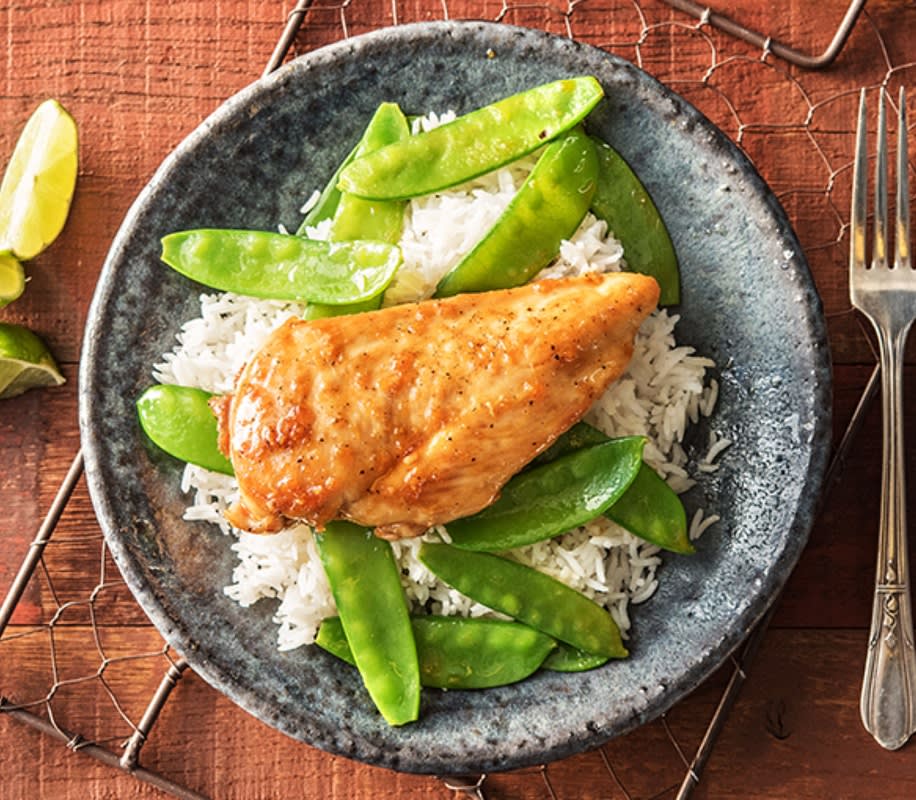 Dinner Idea #1: Sweet-As-Honey Chicken
As one of the most versatile proteins, chicken always does the job whether you like savory, sweet, spicy, or all of the above! In this top-rated Asian dinner idea, we're combining soy sauce, warming ginger, and a drizzle of honey to create a delectable glaze on golden-brown chicken breasts. Served with sautéed snow peas on a cloud of fluffy Jasmine rice, you're in for a sweet 'n' savory treat.

Full Recipe
Don't accidentally over-salt when cooking with soy sauce. As it is already salty on its own, it's often used to replace salt entirely.