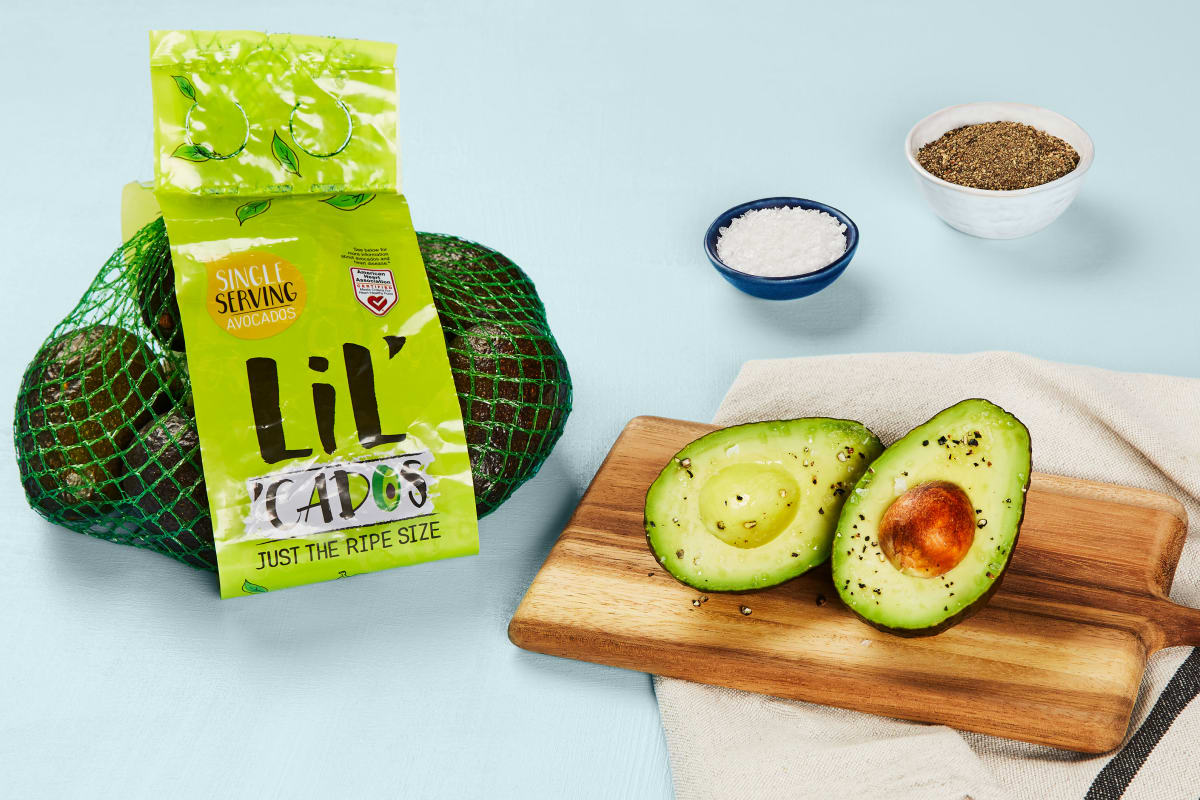 Lil' Cados
Just the ripe size! | 6 Single Serving Avocados
Is there anything better than a buttery, perfectly-ripe avocado? Survey says: absolutely not! Make your week 25x better (a scientific number) by ordering this bag of 6 baby avocados. Finally, no need to worry about wrapping up the second half for later—each of these mini avocados is a single serving! Once they're ripe, the possibilities are pretty much endless. Add this versatile fruit to your HelloFresh meals or eat as a delicious, nutritious, on-the-go snack. Psst—you can even use them in desserts (hello, avocado chocolate pudding). Is there anything this avocado can't do? Find out for yourself!
Produced in a facility that processes eggs, milk, fish, peanuts, sesame, shellfish, soy, tree nuts, and wheat.
1 unit
Lil' Cados (6 Avocados)
Ripening tips: Store avocados at room temperature. To help ripen, place inside a paper bag. Check on them daily. Never refrigerate.
To test ripeness: Give your avocado a gentle squeeze in the palm of your hand—it should feel firm (not hard) and yield slightly to pressure.
Serve: Halve, remove pit, and scoop out avocado with a spoon. Eat and enjoy!