American Recipes
Are you looking for tasty American dishes that are full of flavor, easy-to-make, and a breeze to clean up? Discover our diverse American recipe collection and let our chef-curated American dinner ideas satisfy all your cravings!
All American Recipes
Get ready for some delicious American food!
Need a recipe? We've got plenty!
Eat better. Every day.
What are you looking for?
Get Inspired!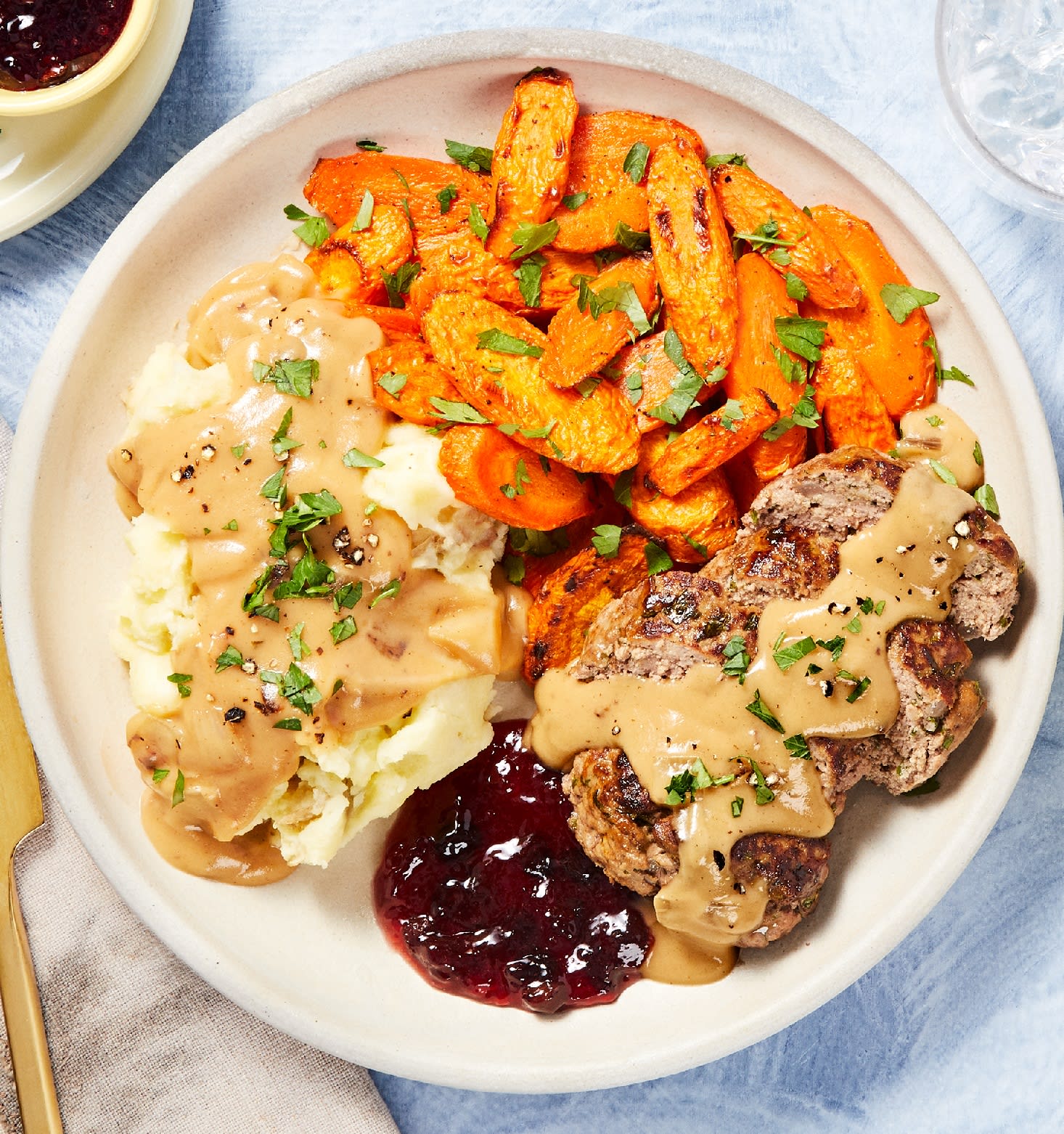 Tasty American Food for the Entire Family
Do you want to expand your culinary repertoire with new and
delicious American dishes
? Are you looking for an easy way to whip up your
American food favorites
with little to no cooking experience? If any of these stand true for you, we have some good news! Our American recipe collection contains a big selection of
tasty and easy-to-follow American-style recipes
that'll make you and your family come back for more. Apart from
all-time classics
like hearty craft burgers and iconic shrimp and grits, we also offer
fun vegetarian and calorie-smart spins
on meals that you already love. Dishes like our
Grilled Cheese & Veggie Jumble
or our
Pecan-Crusted-Chicken
are the best proof that you can create a
well-balanced meal with fresh ingredients
in just about 30 minutes. And if you love to indulge, you'll find delightful desserts that turn every American dinner into a feast for the senses.
The first American cooking style was defined by Native Americans. Their traditional foods like cornbread, turkey, beans, peanuts, and pumpkins massively contributed to American cuisine today and are now widely consumed around the world.