10 Quick & Easy Dinner Ideas to Satisfy All of Your Italian Food Cravings
Are you looking for quick dinner ideas that will take you to the streets of Italy? Discover our collection of quick Italian dinner ideas and let our chef-curated recipes satisfy all your cravings!
10 Quick & Easy Italian Dinner Ideas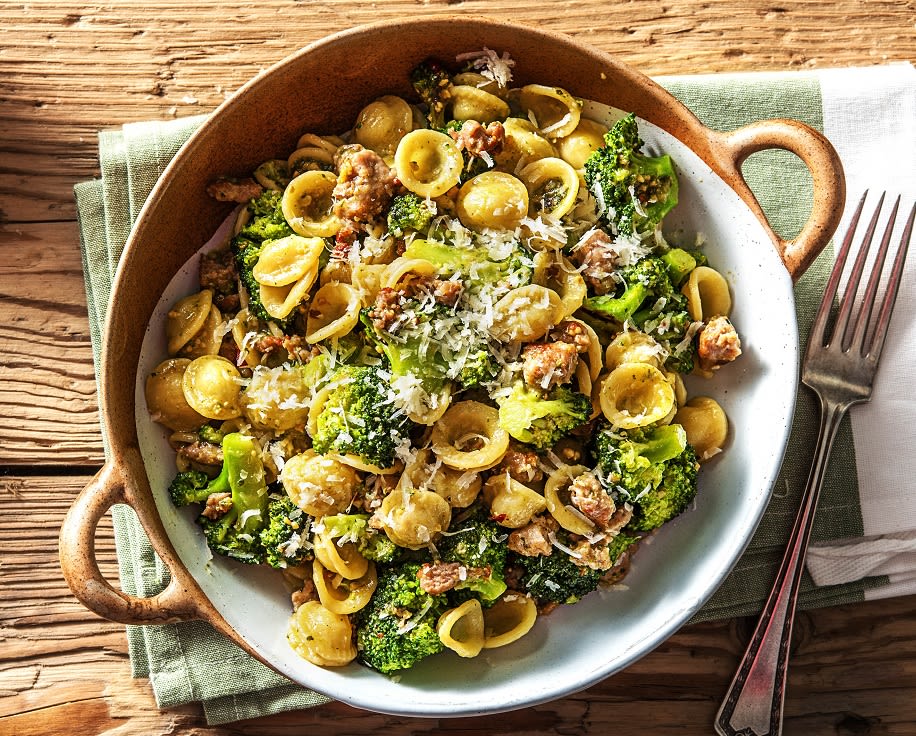 Dinner Idea #1: "Little Ears" Pasta
Want to shake up your weeknight pasta routine? This is your chance! We just love orecchiette, or "little ears" pasta, because the tender shells are perfectly bite-sized and hold a lot of that delicious basil pesto sauce you'll be making in this recipe. Mixed in with hearty Italian Pork sausage, delicate broccoli florets, and Parmesan, this meal will claim a spot in your own top 10 Italian dinner ideas.

Full Recipe
Always check the cooking time when whipping up a pasta dish. While farfalle takes the longest, angel hair only needs a few minutes.