Easy Recipes
Just because you're not an award-winning chef doesn't mean you can't wow your dinner guests with high-quality meals! Discover easy meals to make for any occasion with our easy recipes collection that helps anyone look like an experienced chef.
All Easy Recipes
Easy recipes for beginners coming up!
Need a recipe? We've got plenty!
Eat better. Every day.
What are you looking for?
Get Inspired!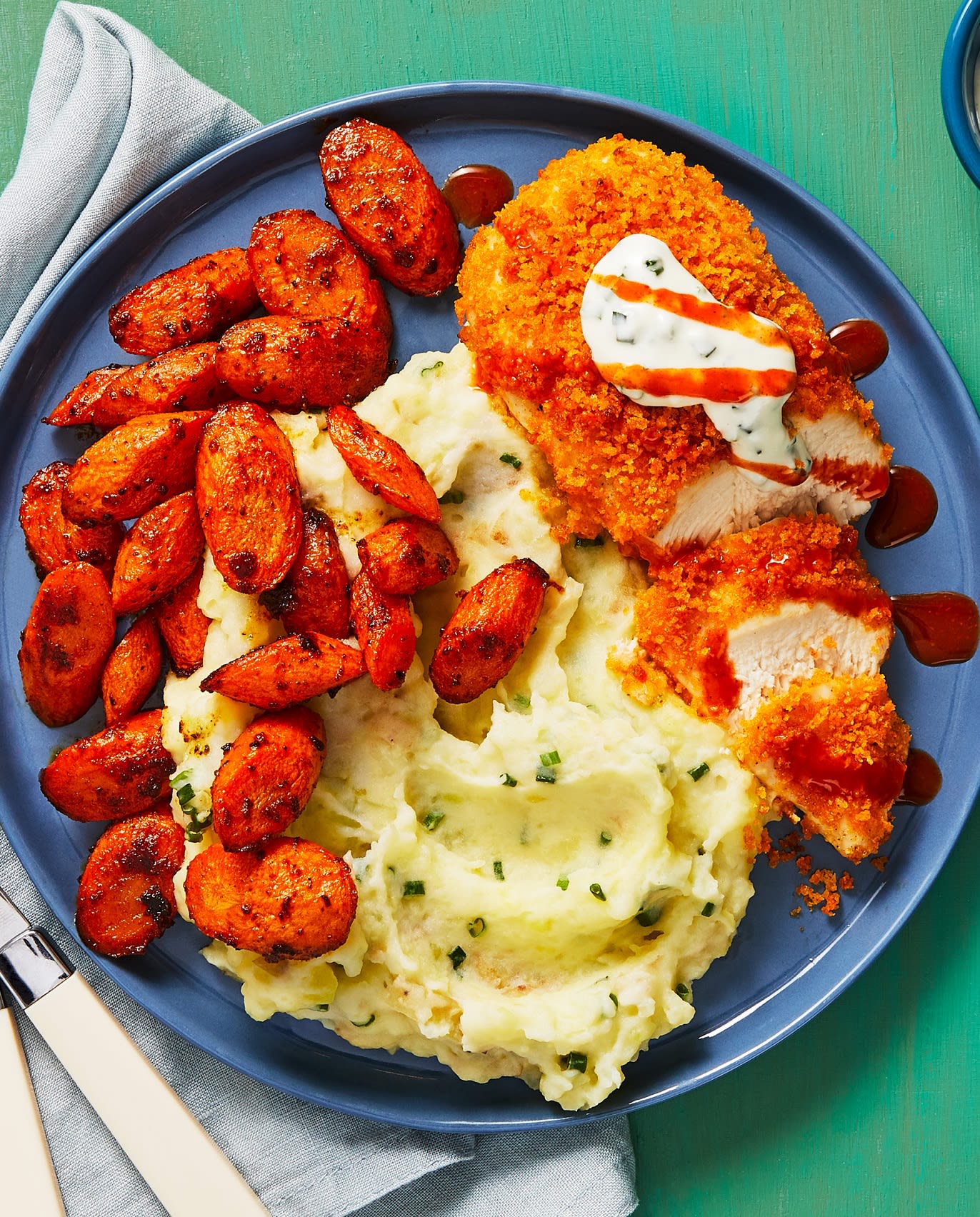 Discover Easy Dinner Recipes for Beginners
We know that cooking can be difficult. However, eating delicious food shouldn't be a struggle. That's why we created a number of easy meals to make; no matter who you are, there are many
simple and delicious meals
you can turn to when you get a craving. With a wide variety of choices that match whatever you're in the mood for, our easy recipes won't limit your choices. All our
quick and easy meal ideas for beginners
are the perfect start for anyone who wants to begin cooking but isn't sure how to get started. After all, in addition to simple instructions, our easy meal recipes don't involve complicated steps or require specialized cooking techniques. If you're a looking for a few easy meal ideas to get started, look no further than our
Paprika Chicken with Jammy Pan Sauce
, which includes easy-to-make roasted potatoes and green beans. You can also try our
Buffalo-Spiced Crispy Chicken Cutlets
for a flavor-filled experience that is full of protein. The best part? These recipes make it so easy to please dinner guests that you can toss all your cooking stress out the window.
Do all your prep work in the beginning rather than during and portion ingredients out so cooking is a breeze.