Pasta Recipes
Are you passionate about all pasta dishes? You're not alone! At HelloFresh, we can't stop coming up with tasty and easy pasta recipes that please omnivores and vegetarians alike. Browse our pasta recipe collection and get cooking!
Need a recipe? We've got plenty!
Eat better. Every day.
What are you looking for?
Get Inspired!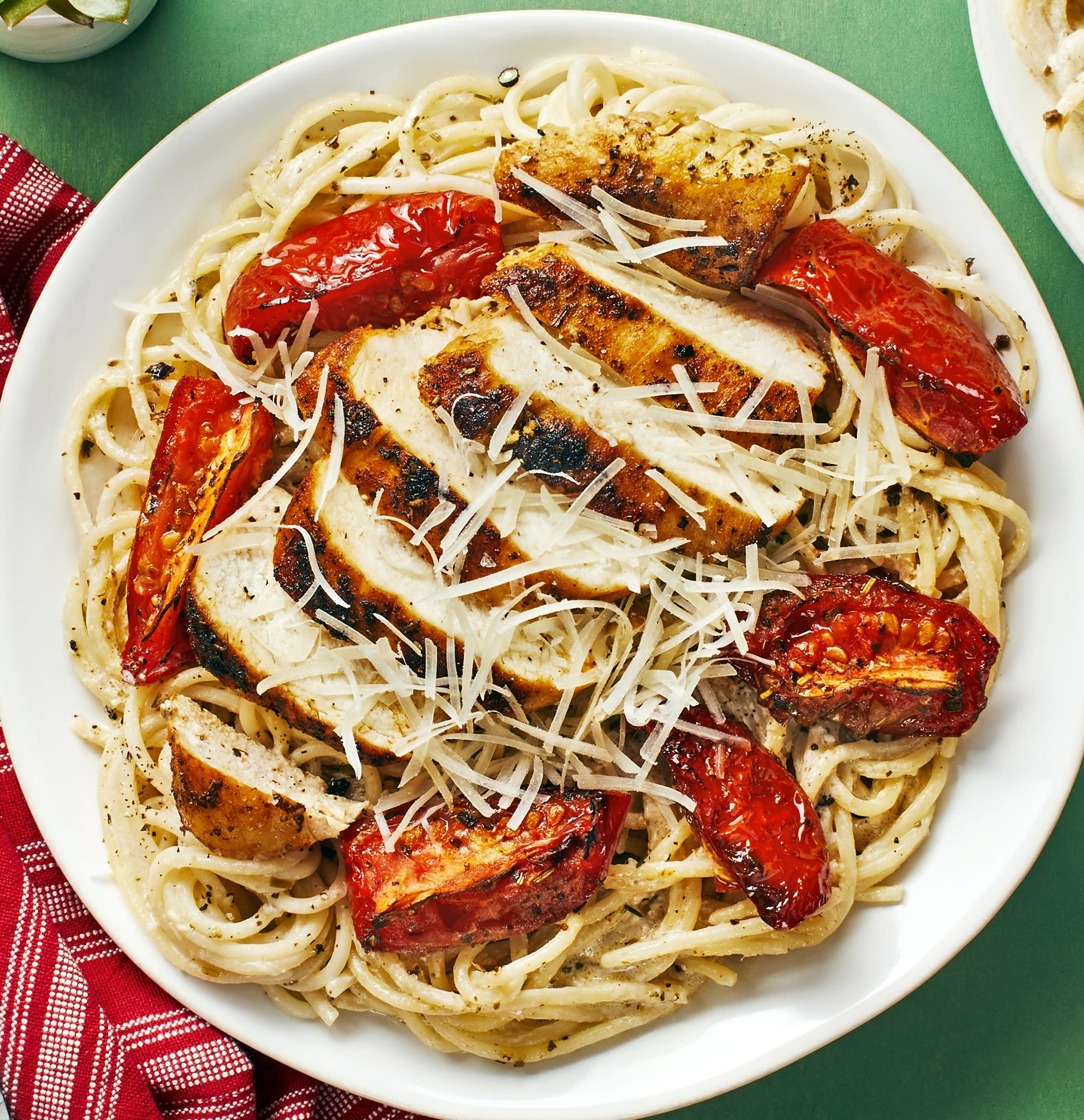 The Best Pasta Recipes for Lunch and Dinner
What's not to love about
flavor-packed pasta dishes
topped with your favorite sauces and some perfectly aged parmesan? Whether you're a true pasta aficionado or in a time crunch, we make sure that you'll find
plenty of pasta recipes
that are right up your alley. All you need to do is pick a pasta recipe that speaks to your taste buds and
follow the easy instructions
until you end up with a delicious meal. The best part: You'll quickly realize that most of our pasta recipes can be accomplished in 30 minutes or less, so you have more time to enjoy your meal. How about some juicy
Garlic Butter Shrimp Scampi over Spaghetti
or
Chicken Sausage Cavatappi Bolognese
? Apart from winning pasta and meat combos, we also offer
amazing vegetarian pasta recipes
that feature your favorite veggies and spices.
Always keep some of the pasta cooking water for later use. It helps thicken the pasta sauce for a creamy consistency.