Italian Recipes
Do you love the hearty and fresh flavors of Italian cuisine? With our quick and easy Italian recipes, you get to create bold and satisfying Italian meals while learning useful cooking skills that'll last you a lifetime. Buon Appetito!
All Italian Recipes
Get ready for some delicious Italian food!
Need a recipe? We've got plenty!
Eat better. Every day.
What are you looking for?
Get Inspired!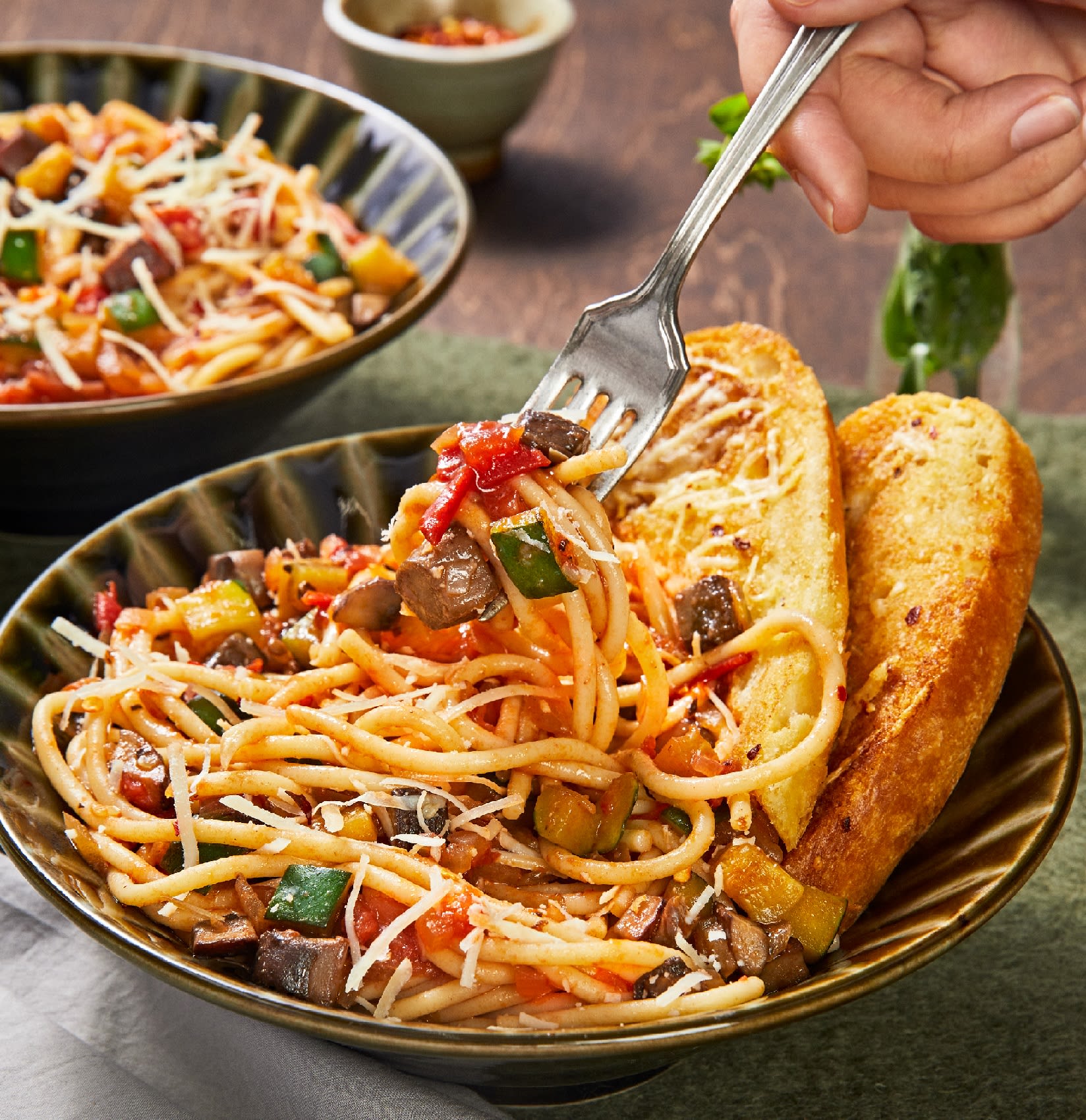 Tasty Italian Recipes That Enrich your Cooking Routine
Are you looking for well-balanced meals that cure your cravings for
traditional Italian food
? With our help, you get to enjoy
mouthwatering Italian dishes
without an ounce of guilt! Our Italian meals feature a wide range of
fresh ingredients
that add variety and bright colors to your plate. Additionally, you'll find
vegetarian and calorie-smart twists
on crowd-pleasers like Italian soups, salads, pasta, and flatbreads. How about our
Sun-Dried Tomato & Basil Spaghetti
, or our 20-minute
Lemony Lobster Ravioli
? Don't worry if this sounds complicated; Italian food is known for its simple preparation techniques and all our recipes come with easy-to-follow instructions that make you feel and look like a total pro. Your new Italian go-to dish is just a few clicks away!
Spaghetti, Farfalle, and Rotini are examples of regional Italian pasta shapes. In fact, there are more than 400 different unique Italian pasta shape variations to try as you work your way through Italian cuisine.