African Recipes
Ready for a culinary trip to the most diverse continent in the world? Explore the rich flavors of African cuisine and dive into our collection of easy African recipes. Your taste buds will be delighted!
Need a recipe? We've got plenty!
Eat better. Every day.
What are you looking for?
Get Inspiration!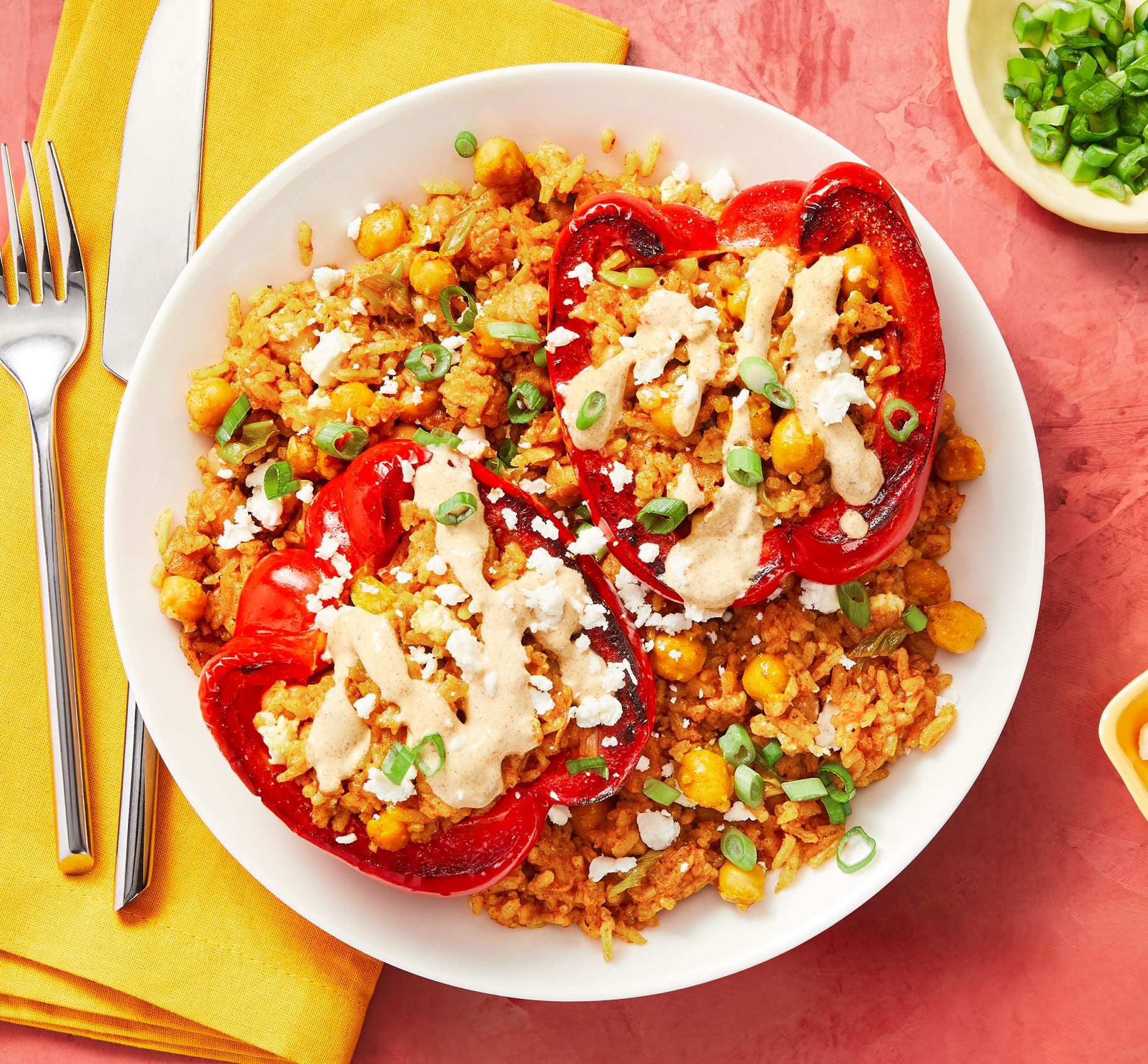 Tasty African Foods That Are Right Up Your Alley
Do you love the taste of
warm spices and rich flavors
that make traditional African dishes so delicious and satisfying? Thanks to our collection of African food, you don't have to travel far to enjoy the highlights of
traditional African cuisine
! From
Tunisian Stuffed Peppers
to
Dukkah-Crusted Chicken with Sweet Potatoes
, you'll find the perfect African dish that's not only super easy to make, but also a true pleasure to eat. And next to our classic creations, we also offer
flavorful twists
that fit right into your dietary lifestyle. Getting hungry? Your African dinner is just a couple of clicks away!
Couscous started off as a North African delicacy and is now enjoyed all over the world! The versatile grain is super easy to prepare and a great source of plant-based protein.