Thai Recipes
At HelloFresh, we share your passion for really good Thai food. That's why we've created easy recipes that celebrate the fresh and aromatic flavors of traditional Thai cuisine, and even crafted some Thai fusion dishes you're sure to love. Enjoy!
All Thai Recipes
Get ready for some delicious Thai food!
Need a recipe? We've got plenty!
Eat better. Every day.
What are you looking for?
Get Inspiration!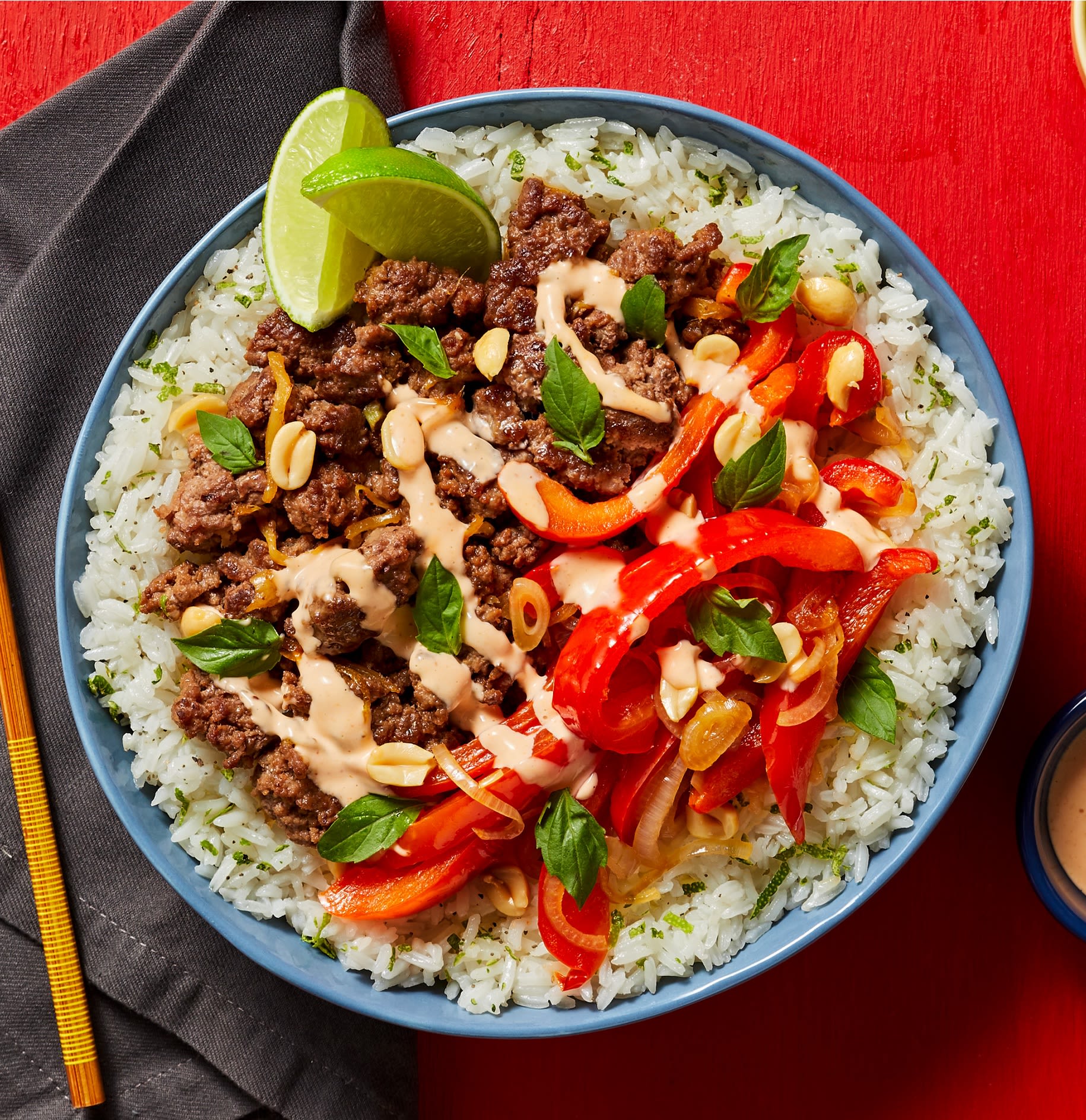 Popular Thai Dishes That'll Get You Hooked
If you love Thai food just as much as we do, you're in luck! Our HelloFresh recipe collection features a
colorful range of traditional Thai dishes
as well as
clever Thai fusion recipes
that add fun and flavor to your cooking routine. Treat yourself to a
Toasted Thai Rice Bowl with Shrimp
or be the talk of the party with our tasty
Thai Coconut Pork Meatballs
. If you're following a vegetarian or low calorie diet, we also have plenty of options that'll make your life a whole lot easier. Thai cooking incorporates a large variety of fresh produce, so our chefs constantly come up with
well-balanced and flavorful dishes
that help you achieve your goals. The best part is that you don't need any cooking experience to follow our clear and simple instructions!
The most delicious Thai dishes stand out through a perfect balance between salty, sour, spicy, and sweet, the four key flavors of Thai cuisine.