Vietnamese Recipes
With its distinct fresh and fragrant flavors, Vietnamese food has conquered kitchens and taste buds around the world. Expand your culinary portfolio and learn how to make your favorite Vietnamese dishes with just a couple of fresh ingredients!
Need a recipe? We've got plenty!
Eat better. Every day.
What are you looking for?
Get Inspired!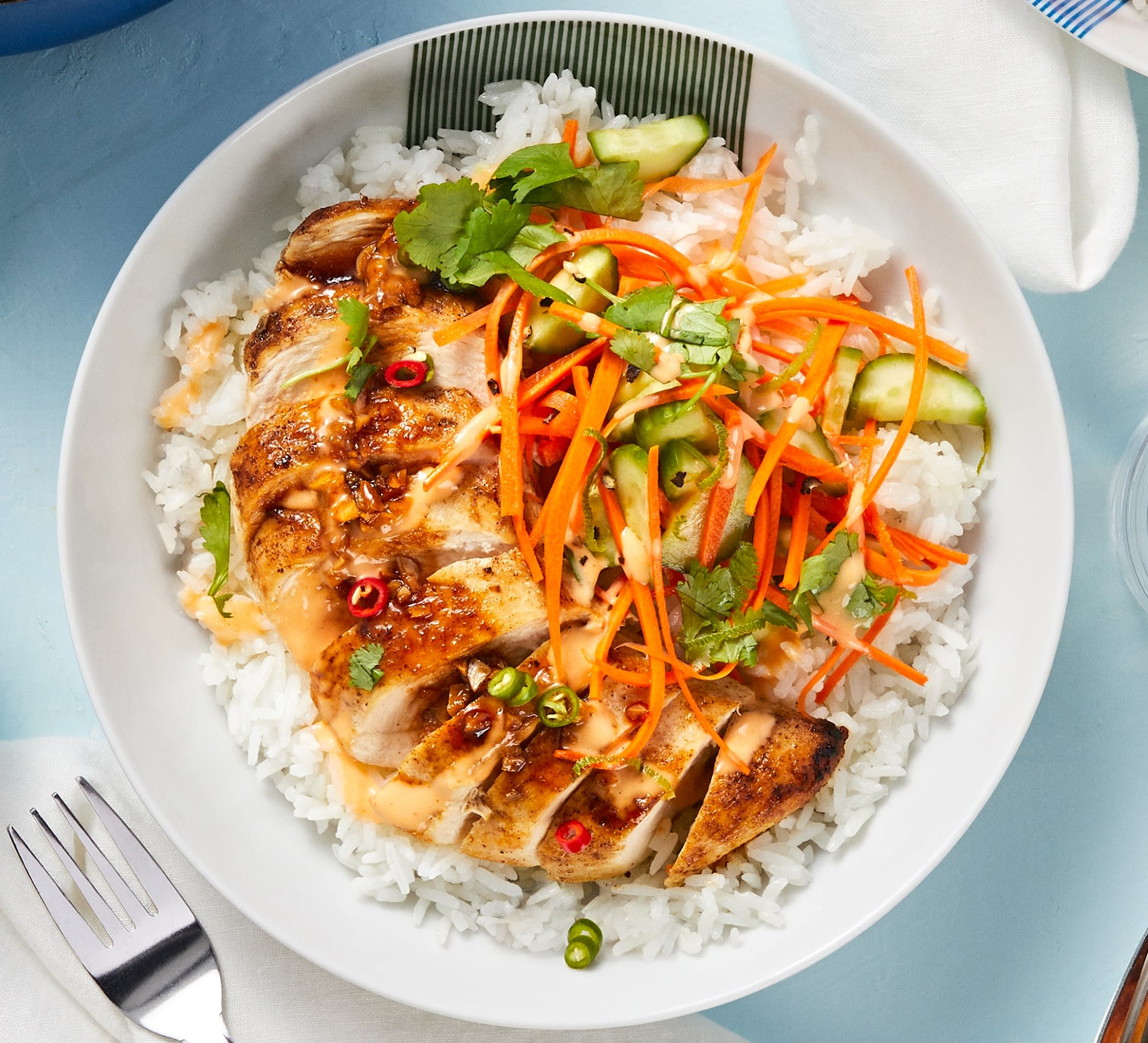 Delicious and Easy Vietnamese Recipes
Are you intrigued by the
vibrant flavors of Vietnamese cuisine
? You're not alone. Our chefs love to come up with
tasty Vietnamese inspired lunch and dinner ideas
that are easy to make and a joy to eat. Dive into our Vietnamese recipe collection and find everything from
Vietnamese Chicken Bowls with Sriracha Mayo
to
Vietnamese-Marinated Steak with Quick Pickled Veggies
. If you're running out of time, whip up a delicious
Pho with Silken Tofu and Bok Choy
in less than 30 minutes. We promise, your taste buds and belly will thank you! Each of our Vietnamese recipes celebrates the
light and fresh flavor profiles
of Vietnamese cooking and comes with easy-to-follow instructions so you'll succeed every time!
In Vietnam, savory pho isn't only eaten for lunch and dinner. In fact, it started out as a breakfast dish and is now consumed at any time of the day.