Latin American Recipes
Satisfy your cravings for tasty Latin food and check out our collection of easy Latin American recipes. Spicy, zesty, or pleasantly mild, with us, you'll find your next go-to Latin dish and learn new cooking skills while you're at it!
All Latin American Recipes
Get ready for some delicious Latin American food!
Need a recipe? We've got plenty!
Eat better. Every day.
What are you looking for?
Get Inspiration!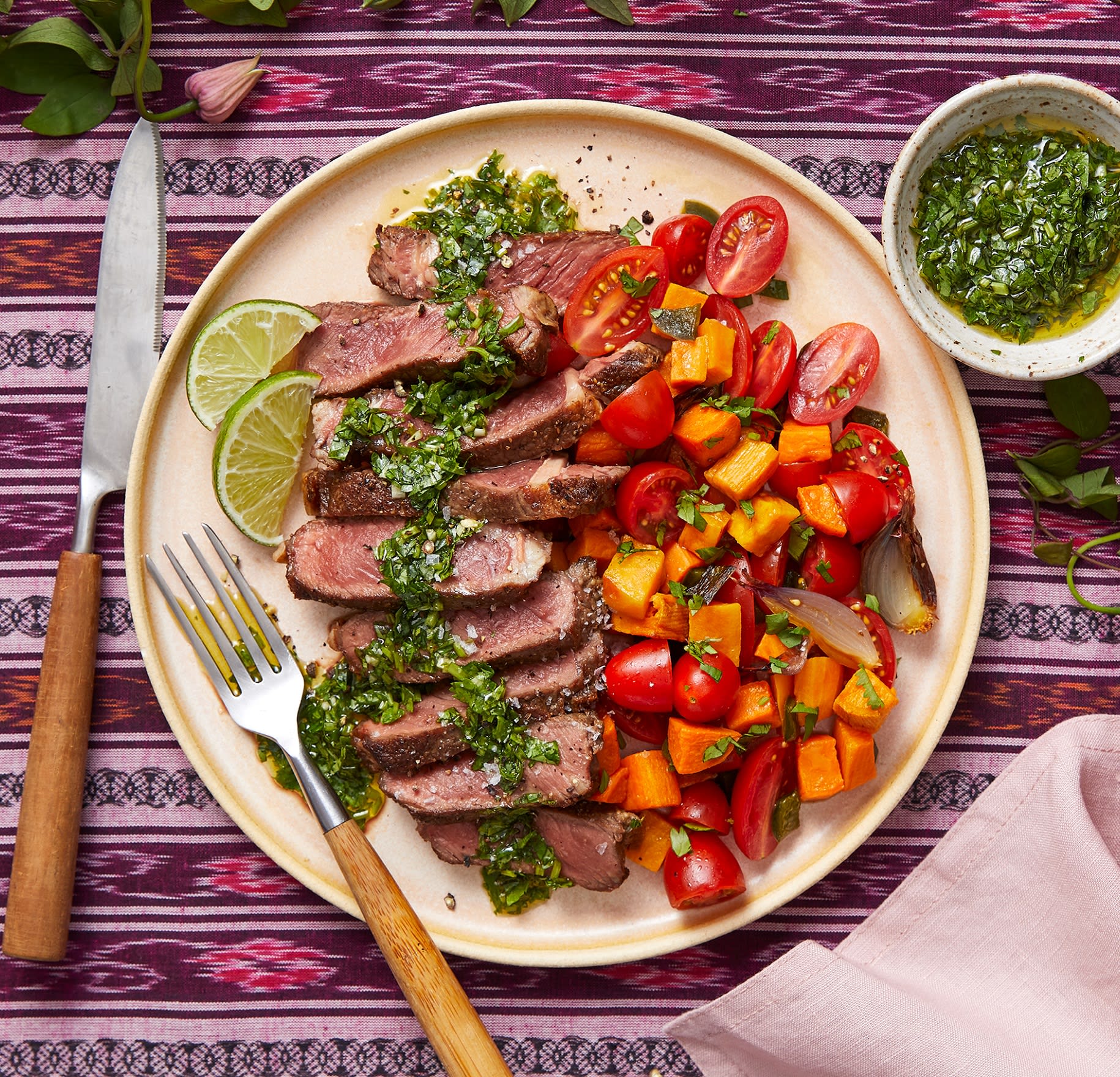 Latin Food That Makes You Go "Wow!"
Create the
bright and lively flavors
of traditional Latin American cuisine in your own kitchen! At HelloFresh, we believe that cooking a delicious meal shouldn't be complicated. If you're craving a flavorful Latin dish tonight, you're in luck. Our recipe collection contains a
multitude of mouthwatering Latin dishes
that fit right into your time schedule and your dietary lifestyle. From
Argentine Chimichurri Steak
to
Veggie Chorizo Tacos
, we have the perfect meal for everyone. The best part is that our recipes don't require any cooking experience. Just follow the simple instructions and whip up
amazing crowd-pleasing Latin American foods
with just a couple of fresh ingredients! With us, you'll find new exciting staples that are fun to make and a joy to eat!
Many Latin dishes feature chili peppers, but not all Latin dishes are spicy. Some peppers are very mild or even sweet, adding depth of flavor that's hard to come by with other means.