Korean Recipes
Delicious Korean food doesn't need to be complicated. In fact, we've got a collection of easy Korean recipes that will elevate your cooking game and make you look like a total pro as you cook up Korean dishes like bibimbap, bulgogi bowls, and so much more!
All Korean Recipes
Get ready for some delicious Korean food!
Need a recipe? We've got plenty!
Eat better. Every day.
What are you looking for?
Get Inspiration!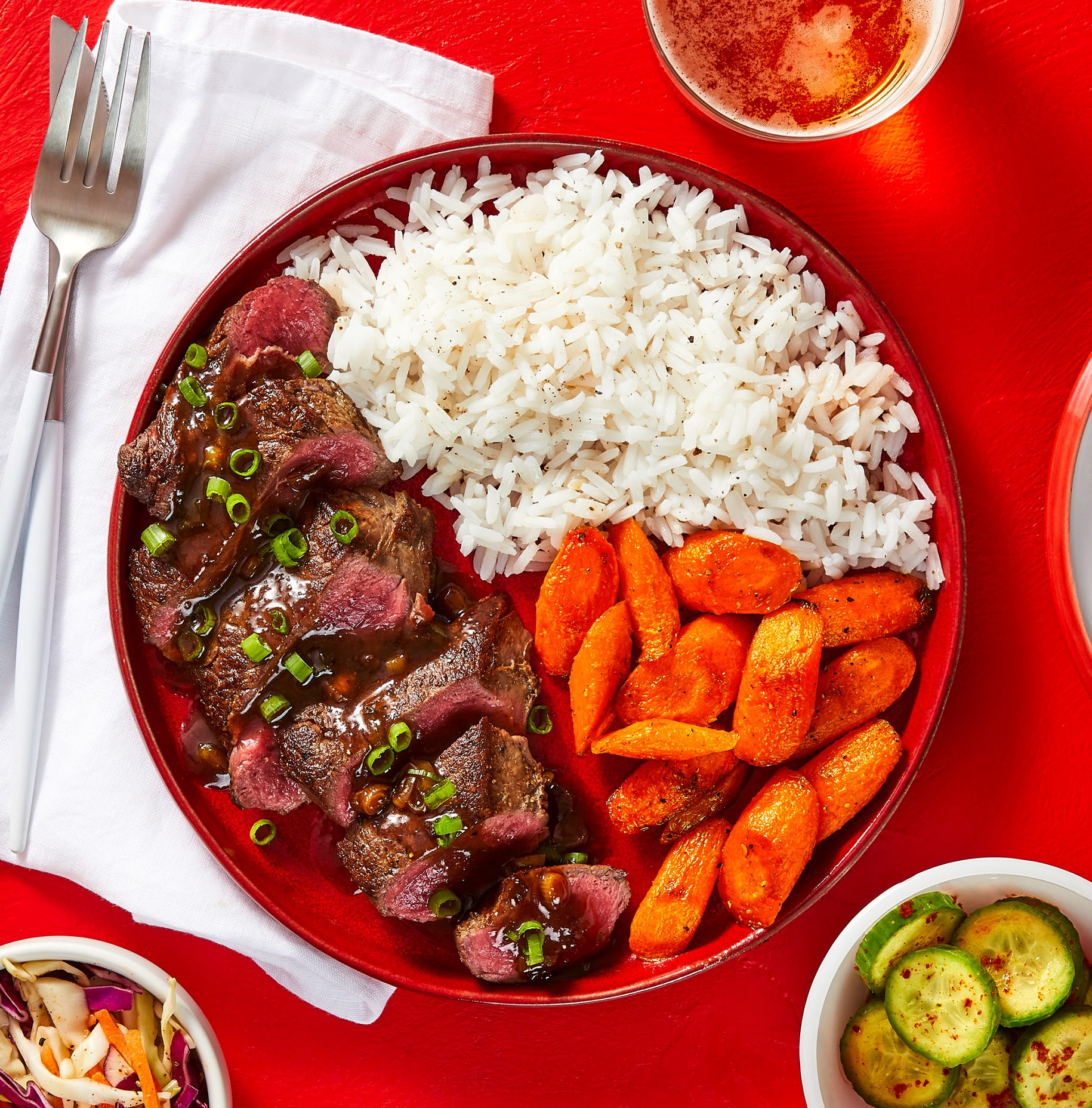 Easy Korean Recipes That'll Surprise You
Are you intrigued by the art of Korean cooking, but don't really know where to start? Though Korean cuisine can seem intimidating, with our help, there's no need to worry. Our Korean recipe collection contains a variety of easy and
delicious Korean dinner and lunch ideas
that are packed with the flavors you love. Apart from classic Korean foods, you'll also find
tasty fusion dishes
that combine Korean flavor profiles with cooking styles you already know. Try our famous
Beef Bulgogi Meatballs with Ginger Rice
or spice up your night with
Kimchi Hot Sauce Burritos
! You'll quickly realize that making an impressive meal for family and friends doesn't require a whole lot of cooking experience. And thanks to the
abundance of fresh ingredients
in our recipes, you get to enjoy your Korean creations with a clean conscience.
Gochujang is a popular red pepper paste and a backbone ingredient of many Korean dishes, including Bibimbap and tofu soups.