Chinese Recipes
Are you a fan of Chinese cuisine? Learn how to make easy and tasty Chinese dishes with just a couple of fresh ingredients. Browse through our Chinese recipe collection and tap into a world of flavorful Chinese dinner ideas!
Need a recipe? We've got plenty!
Eat better. Every day.
What are you looking for?
Get Inspired!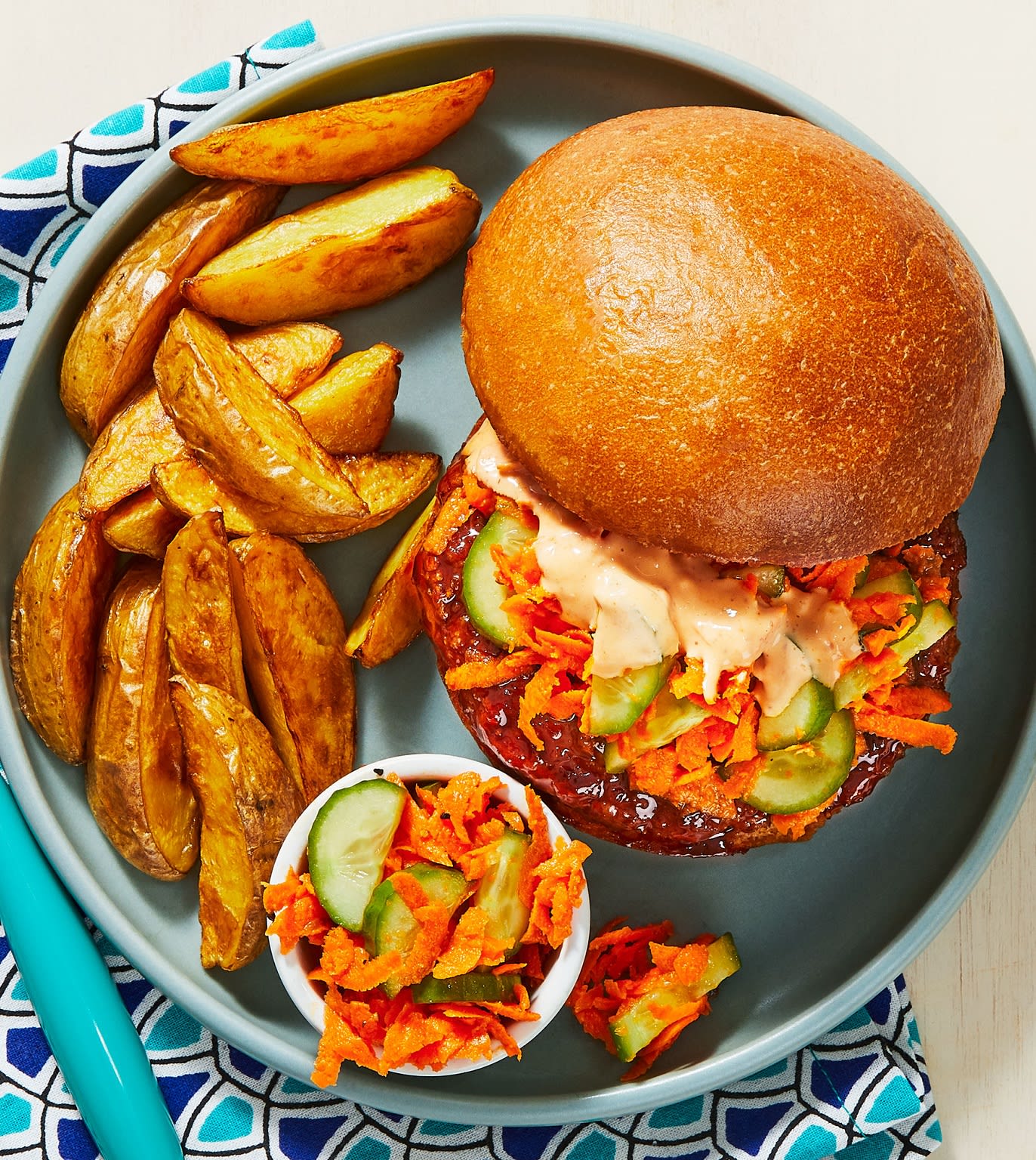 Chinese Recipes Created Just for You
Do you like classics like Chinese noodles, dumplings, fried rice, and more? Well, your next
favorite Chinese recipe
is just a few clicks away! Discover our c
ollection of delicious Chinese foods
and satisfy your cravings for savory meals with aromatic flavors. From our
Sweet and Sour Chicken
to our
Mushroom Lo Mein with Sweet Ginger Sauce
, you'll be able to find the perfect meal for your taste buds and dietary lifestyle. Next to all-time favorites, we also offer cleverly crafted
Chinese fusion dishes
that combine the best of Chinese cuisine with other popular cooking styles that you already love. How about tangy
Moo Shu Pork Tacos
or simply scrumptious
Hoisin Pork Burgers
? At HelloFresh, there's no shortage in
traditional Chinese food
and inspired dishes that are quick and easy to make. The best part is that while you're enjoying the taste of our chef-curated creations, the fresh ingredients used will fuel you with energy and contribute to your wellbeing.
Due to a difference in climate, northern China grows wheat and regards noodles as its main staple, while southern dishes are predominantly based on rice.