Hawaiian Recipes
Get ready for paradise! Discover the full flavors of Hawaiin cuisine with our easy-to-follow and tasty Hawaiian recipes. Our collection contains a multitude of yummy meals that'll give you vacation vibes. Aloha and enjoy!
Need a recipe? We've got plenty!
Eat better. Every day.
What are you looking for?
Get Inspiration!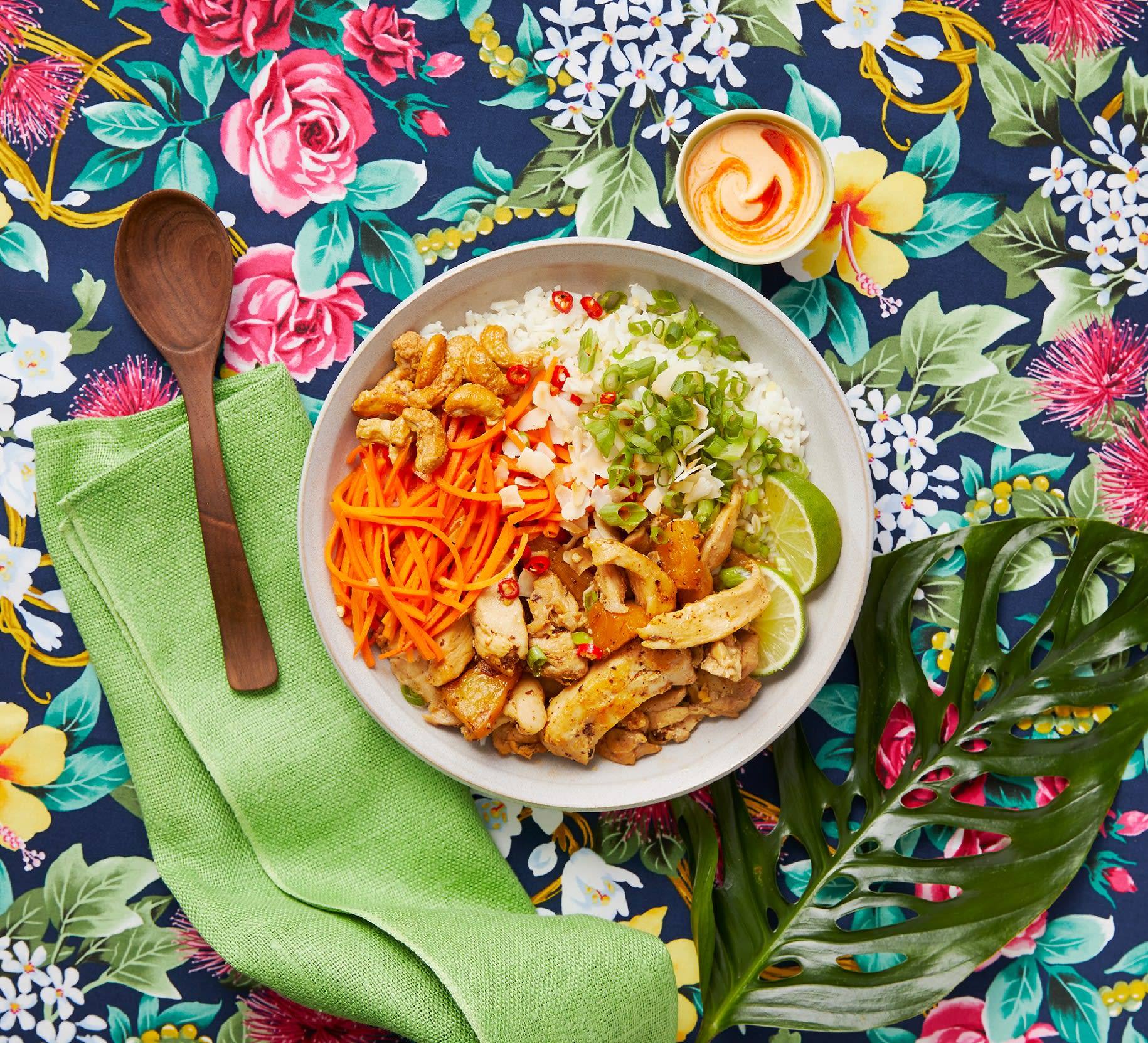 Hawaiian Recipes for the Entire Family
Do you crave the rich flavors of authentic Hawaiian food? You're not alone! Hawaiian dishes are loved around the world and with just a few simple steps, you can create your own. Check out our Hawaiian recipe collection and find delicious and nutrient-packed Hawaiian dinner and lunch ideas for the entire family. It doesn't even matter if you love the taste of perfectly seasoned meat or if you prefer the fresh flavors of a well-orchestrated veggie dish, you'll find the right recipe for you and your dietary lifestyle. And in case you're new to the cooking game, there's no need to worry! Every recipe comes with clear and easy instructions so you'll be able to whip up Hawaiian classics and other island-inspired dishes like a total pro.
For the traditional Hawaiian dish, "laulau," the big leaves of the taro plant are used to wrap pork or fish before steaming it on the stove.