Cuban Recipes
Are you looking for traditional Cuban recipes or flavorful spins on Cuban classics? Discover our Cuban recipe collection and take a culinary trip to the largest island in the Caribbean — your taste buds will thank you!
Need a recipe? We've got plenty!
Eat better. Every day.
What are you looking for?
Get Inspired!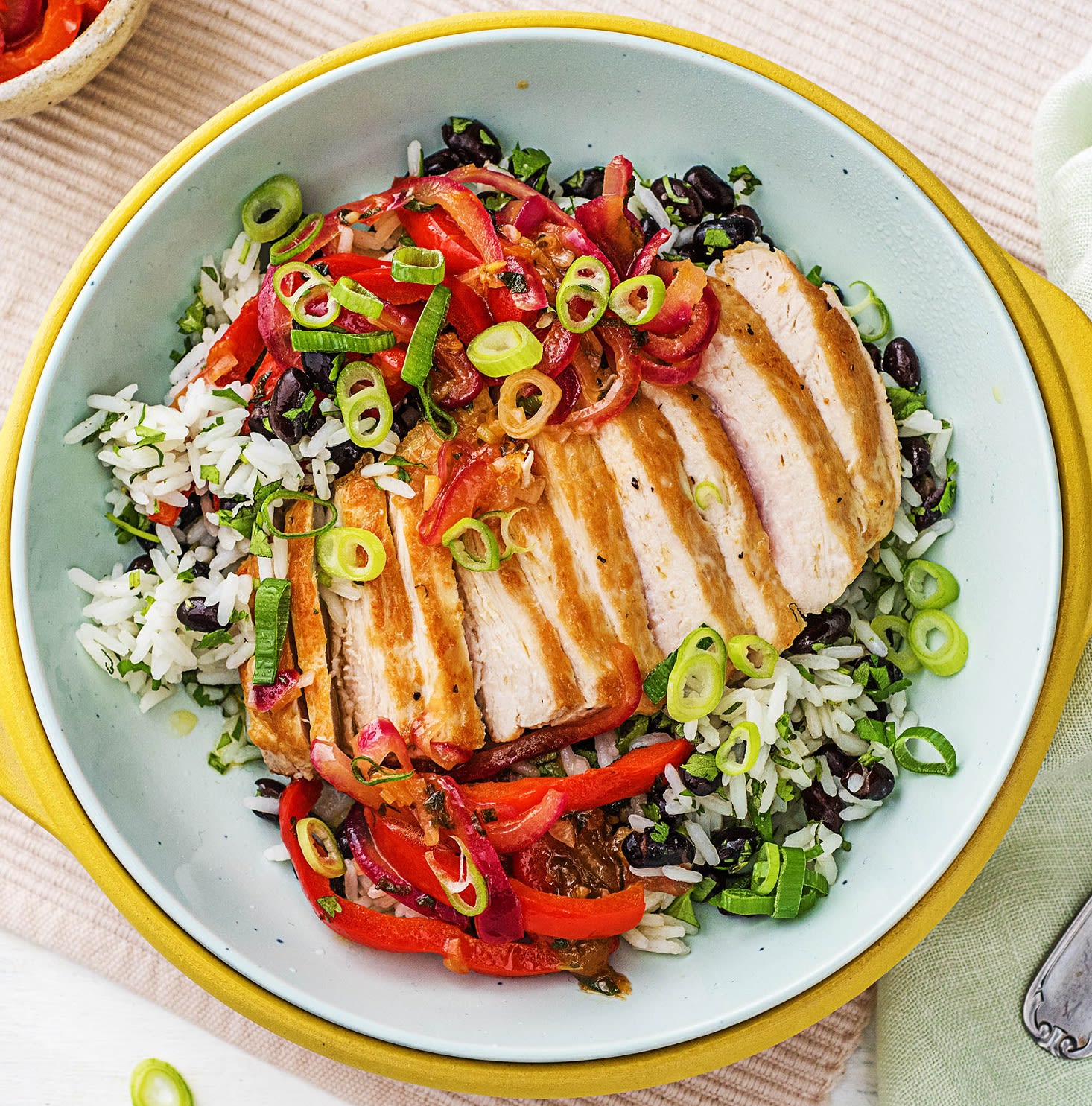 Easy Cuban Recipes That Hit the Spot
Do you want to create the
rich flavors of traditional Cuban food
in your own kitchen? Or are you in search of
Cuban-inspired meals
that aren't only super tasty, but also calorie-smart or vegetarian-friendly? At HelloFresh, you'll find a variety of
yummy Cuban dinner and lunch options
that go with your personal palate and dietary lifestyle. Try our
Cuban-Style Beef Picadillo
or our plant-based
Zesty Corn & Red Bean Salad
. With the fresh ingredients we recommend, you get to savor every bite without the guilt. What if you have no cooking experience? Don't worry, all of our recipes come with
easy-to-follow instructions
. That way, you'll be able to fix your cravings for Cuban food in a few simple steps while learning useful cooking skills on the fly. What are you waiting for? The
tasty and colorful world of Cuban cuisine
is just a few clicks away!
The secret to delicious Cuban-style meat is a marinade called "mojo," a well-seasoned mixture of sour orange and lime juice. Try it out and see for yourself!