Risotto Recipes
From comfort food to classic dining, risotto is a dish of many facets. Learn how to cook risotto to perfection with our risotto recipe collection featuring delicious proteins and veggies. Your new favorite risotto recipe is just a few clicks away!
All Risotto Recipes
Get ready for some delicious risottos!
Need a recipe? We've got plenty!
Eat better. Every day.
What are you looking for?
Get Inspired!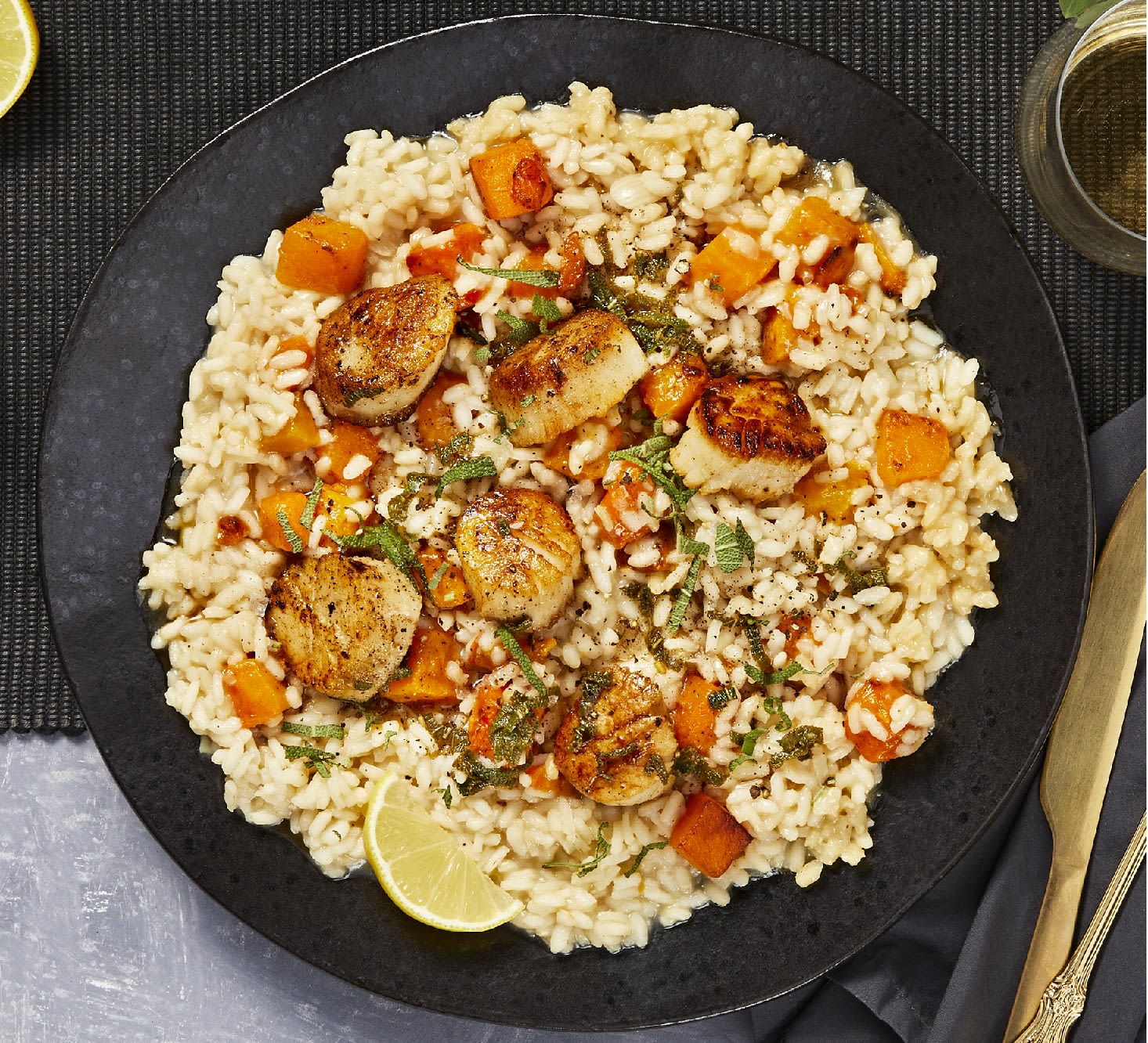 Fuss-Free and Easy Risotto Recipes
Are you looking for new and
flavorful risotto recipes
to mix up your weeknight dinner routine? Maybe you want to wow your guests with a mushroom risotto that is cooked to the T? If so, you've come to the right place! Our
risotto recipe collection
contains a multitude of
delicious risotto recipes
that cater to your taste buds and dietary lifestyle. Celebrate your favorite veggies in style with our
Balsamic Tomato Parmesan Risotto
or discover the tangy flavors of our
Lemony Shrimp Risotto with Roasted Zucchini
. If this sounds difficult, you haven't seen how easy our recipes actually are. Just follow the simple instructions and pat yourself on the back come dinner time when you find yourself eating a
cheesy, creamy risotto
.
Make sure to stir your risotto while it's cooking on the stove. The friction makes the grains release more starch, which results in a creamier texture.