Stir-Fry Recipes
Toss the takeaway menu and discover our many stir-fry dinner ideas with all your favorite flavors. Just browse through our collection and find your next go-to stir-fry recipe for busy nights and lazy weekends.
All Stir Fry Recipes
Get ready for some delicious stir fries!
Need a recipe? We've got plenty!
Eat better. Every day.
What are you looking for?
Get Inspired!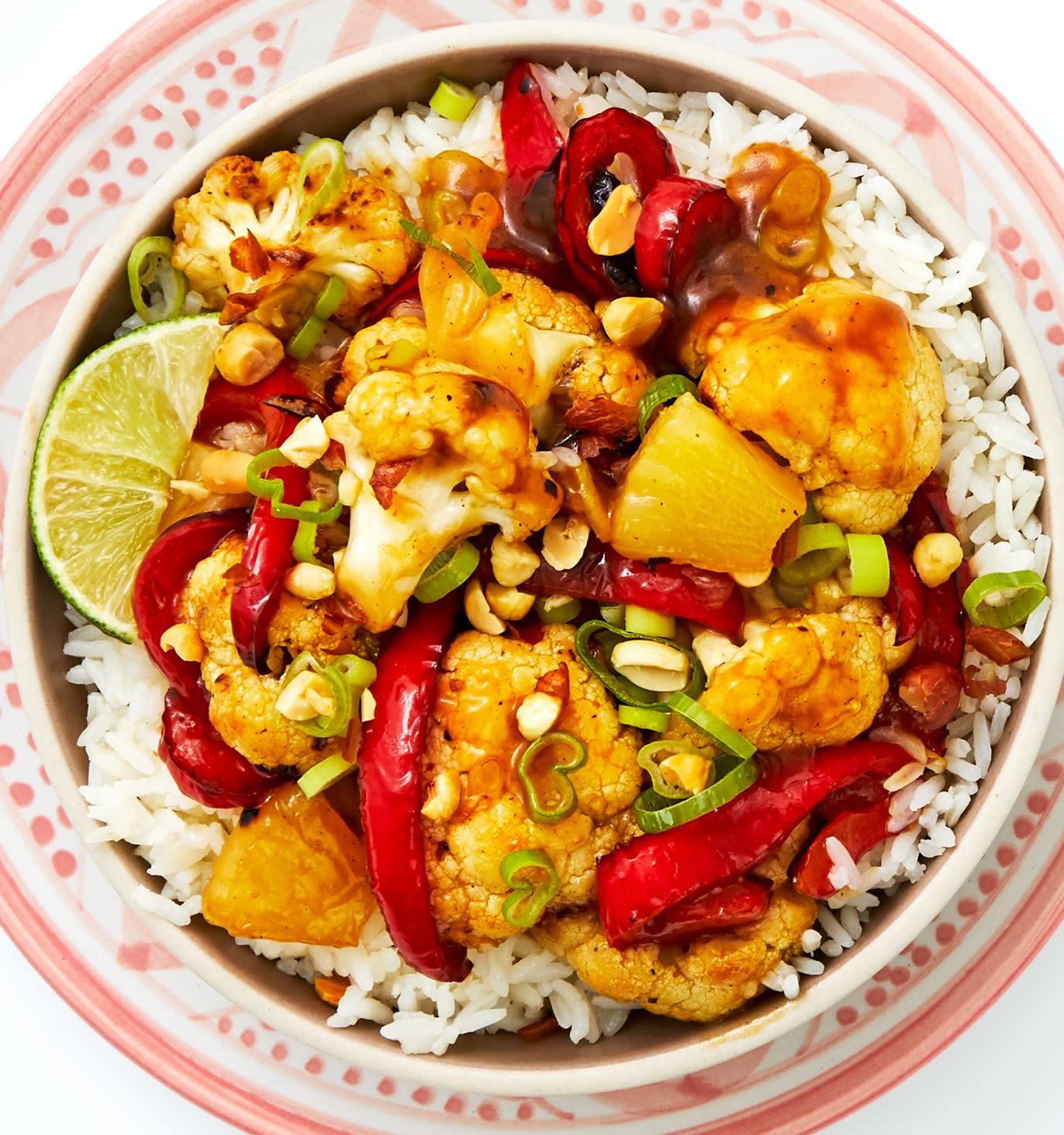 Stir-Fry Recipes for Busy Gourmets
Preparing a fresh meal doesn't have to take a whole lot of time or be the cause of a lengthy cleanup effort. This is especially true when you're making one of our
delicious stir-fries
. Whether you prefer a chicken stir-fry, pork stir-fry, or a vegetable stir-fry, all you need to do is
chop up your favorite ingredients, throw them into a big pan or wok with cooking oil, and let the magic happen
. Occasional stirring fills up the air with
mouthwatering scents
that give you a little preview of what's coming. Intrigued? Check out our stir-fry recipe collection and try our
Orange and Cashew Chicken Stir-Fry recipe with Bell Pepper and Jasmine Rice
. And if you're serious about your vegetables, our
Wholesome Hoisin Veggie Stir-Fry
only takes 35 minutes and features some major produce players. That's why our stir-fry recipes are
perfect for everyone who loves to sizzle up a home cooked, balanced meal
but doesn't have much time on their hands.
Stir-fries require a lot of heat, so it's best to use cooking oils with a high smoke point like canola, peanut, or rice bran oil.