Taco Recipes
Meals with tacos are something that everyone loves. But what if we told you that there are easy-to-make taco recipes that set your meals apart? Discover how to make tacos the HelloFresh way and you'll be sure to wow everyone.
All Taco Recipes
Get ready for some delicious tacos!
Need a recipe? We've got plenty!
Eat better. Every day.
What are you looking for?
Get Inspired!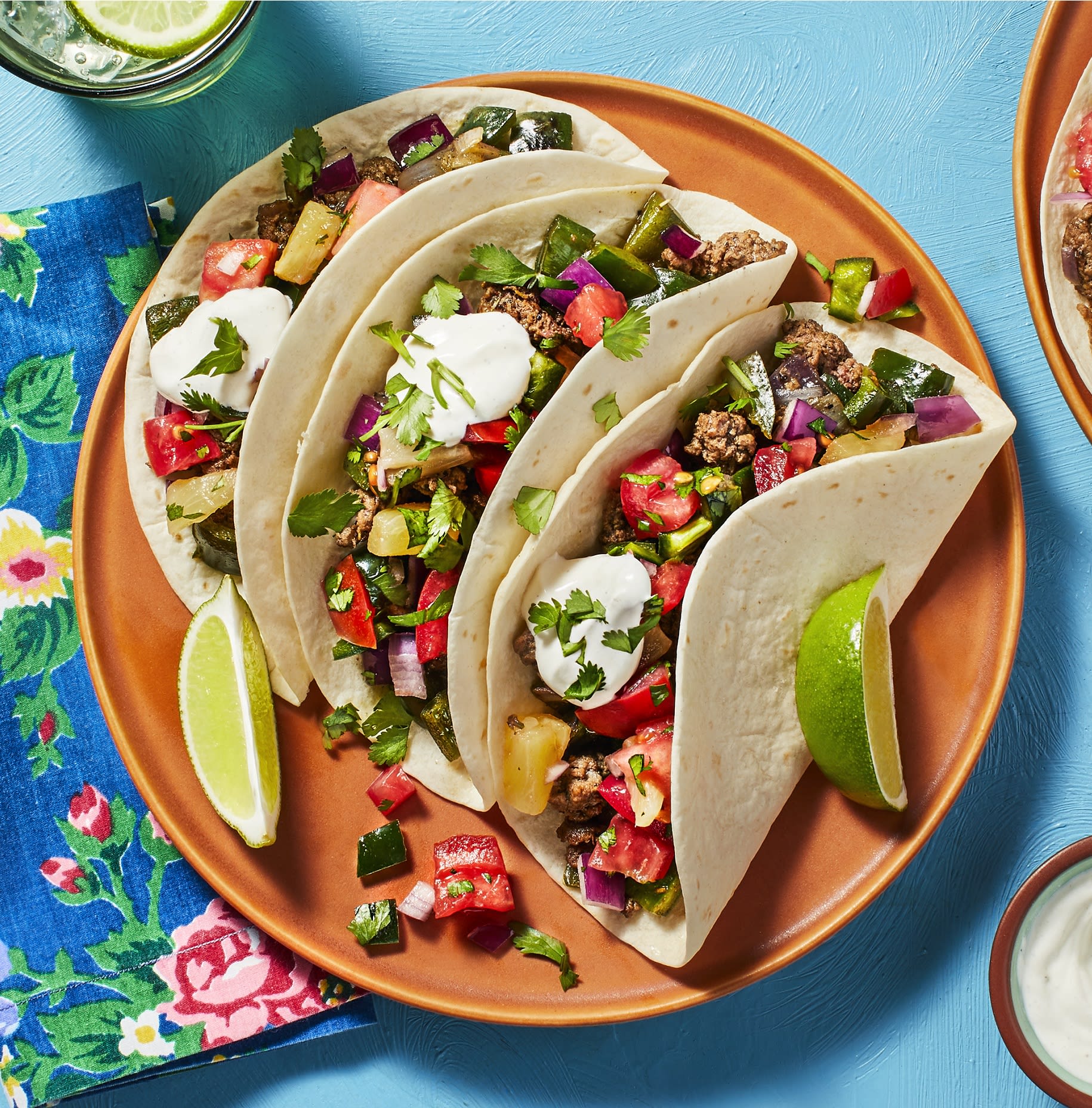 Everyone Loves a Taco Dinner
Let's face it, kids are sometimes difficult to cook for, which makes the whole process a challenge. Thankfully, there's no need for despair with our
family-friendly, homemade taco recipes
that will please the whole house. Explore our go-to taco favorites like
Classic Beef Tacos
or
Pork Carnitas Tacos
and find a recipe that everyone will enjoy. Want to try something different? What about our
Pork Tacos with Kiwi Salsa
? Eat these tacos and you'll experience a tangy and sweet taste that'll leave you wanting more. From young to old, Taco night is something special that you can share with the entire family. Since HelloFresh has just what you need to get to keep your family happy — including vegetarian tacos for those who opt for a plant-based life — you can bet our
easy-to-follow taco recipes
will exchange a nightly struggle with a special (and delicious!) dinner.
Tacos taste MUCH better with fresh ingredients. Using fresh ingredients makes tacos taste great with the added bonus of a clean conscience.