Skewer Recipes
What's more delicious than perfectly roasted bite-size pieces of your favorite meat and veggie on a stick? If you agree, dive into our skewer recipe collection and find the best skewer recipes with beef, chicken, pork, seafood, and veggies!
All Skewer Recipes
Get ready for some delicious skewers!
Need a recipe? We've got plenty!
What are you looking for?
Get Inspired!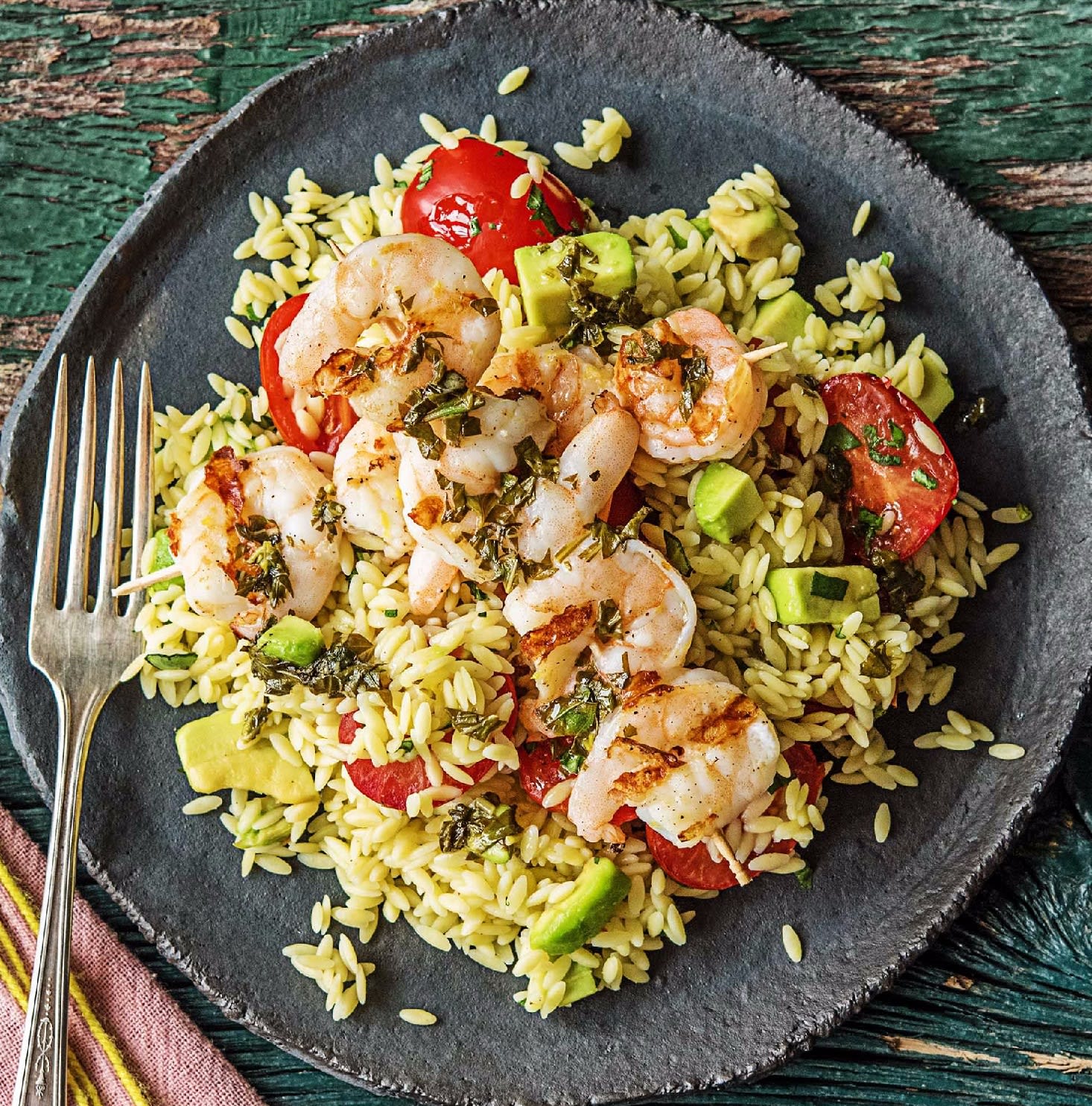 Tasty Skewer Recipes for All Occasions
Are you looking for
easy skewer recipes
that satisfy your hunger for
deliciously roasted and lightly charred meat and veggies
? If so, you've come to the right spot! Our skewer recipe collection features a variety of
mouthwatering skewer ideas
that can be accomplished in as little as 25 minutes. Whether you're making dinner for your family or want to jazz up a summer potluck, you can never go wrong with skewers. The best part: Skewers don't only save you from a big cleanup, they're also
extremely versatile
. So, regardless of your dietary lifestyle, you'll find a recipe that celebrates the flavors and ingredients you love. How about
Rosemary Beef Skewers with Garlic Ciabatta
or some
Caramelized Veggie Skewers with Summer Corn Relish and Herby Couscous
? Just follow a few simple steps and get ready for a whole lot of flavor.
If you're using bamboo skewers, make sure to soak them in water before assembling the ingredients. That way, they won't burn while grilling or roasting them.