Soup Recipes
Are you a fan of nourishing soups that warm you up from the inside out? Or are you looking for tasty lunch ideas that are super easy to heat up? Mix up your cooking routine and try all of our soup ideas for a meal that tastes good until the very last drop!
All Soup Recipes
Get ready for some delicious soups!
Need a recipe? We've got plenty!
Eat better. Every day.
What are you looking for?
Get Inspired!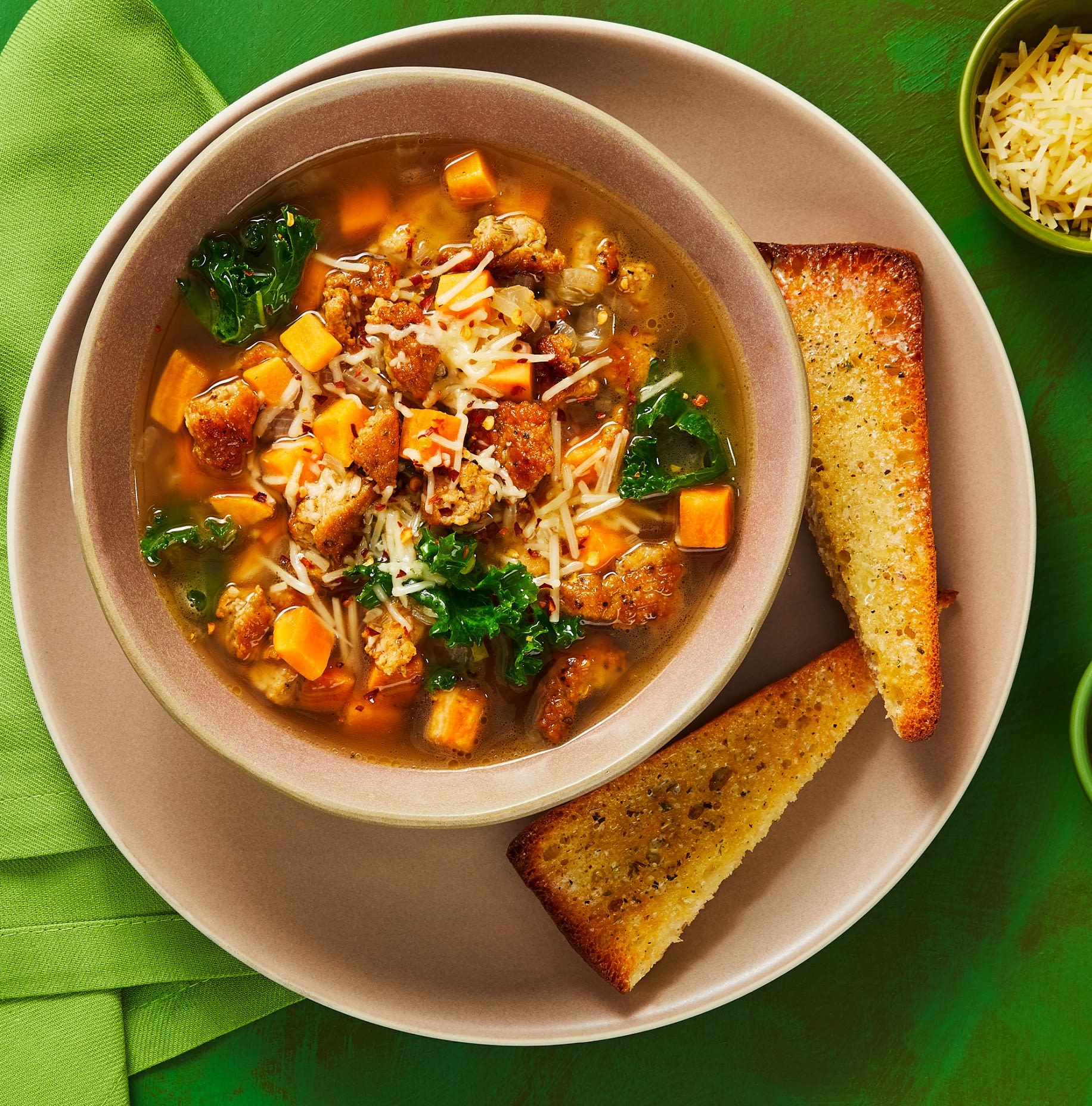 Easy Soup Recipes for Every Season
No matter the time of year, soup is a meal-time staple that you shouldn't go without. After all, there's something really comforting about a
steaming pot of delicious soup on the stove
. Maybe it's the way it
fills the air with yummy scents
that make your mouth water. Or maybe it's the idea of a tasty
meal that combines all of your favorite ingredients
in one single bowl. If you love a good chicken soup recipe or want to find flavorful vegetarian soup recipes, you've definitely come to the right place. Classics like our
Red Hot Tomato Soup recipe
only takes 30 minutes to whip up and the result tastes just as good when heated up the next day. If you're looking for a bit more of a bite, there's also our
Spicy Pork and Kale Soup
and the
Pumpkin and Cauliflower Soup
for coconut lovers. Get out your biggest pot and get cooking!
It's best to salt and season your soup towards the end of the cooking process when excess liquid has evaporated and all ingredients have developed their full flavor.