Burger Recipes
Explore our collection of tasty burger recipes that'll tickle your taste buds and fit your dietary lifestyle. Whether you prefer a classic beef burger, pork or chicken burgers, or a vegetarian burger, HelloFresh has the hamburger recipe you want!
All Burger Recipes
Get ready for some delicious burgers!
Need a recipe? We've got plenty!
Eat better. Every day.
What are you looking for?
Get Inspired!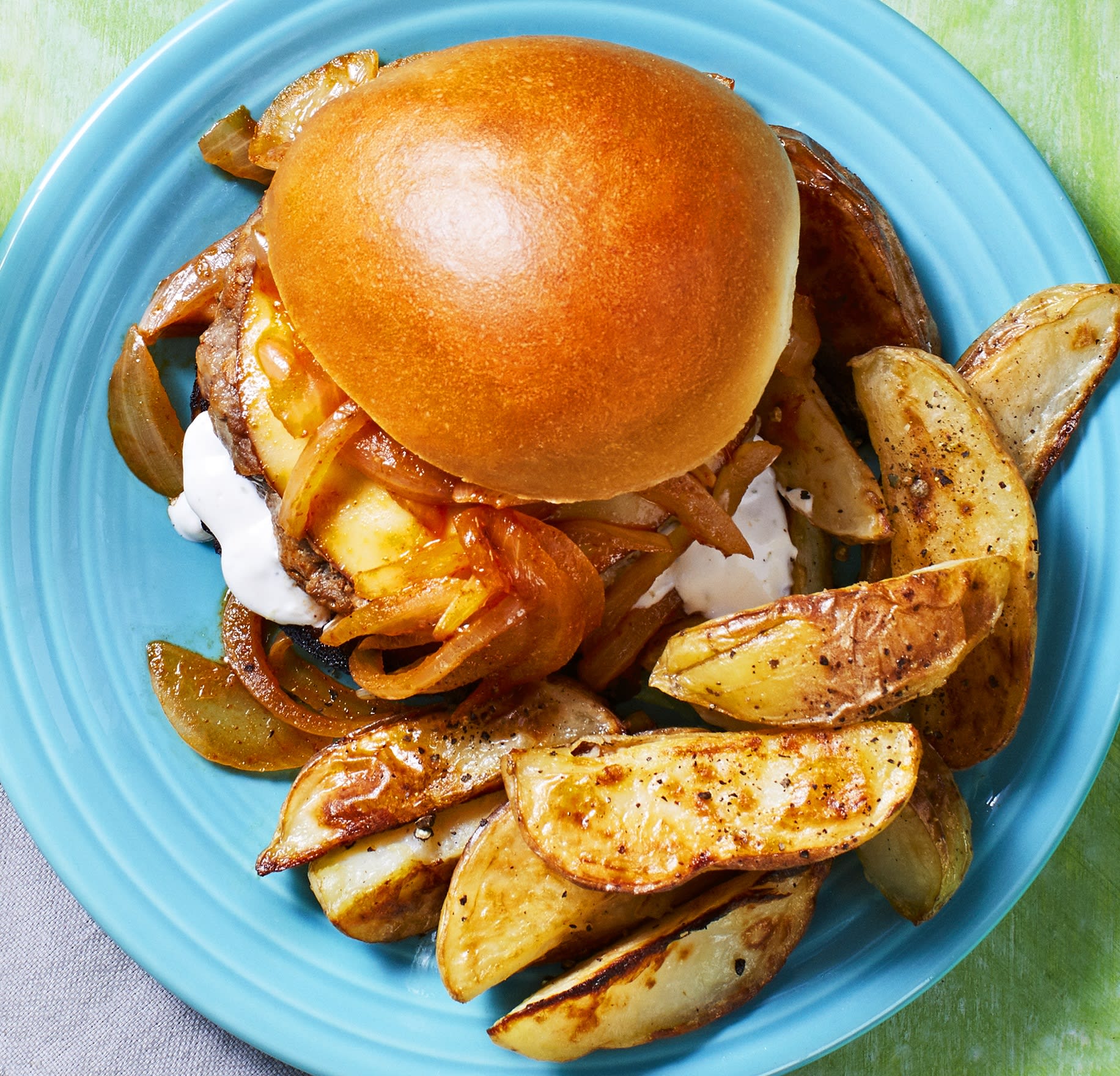 The Perfect Burger for Your Taste Buds
At HelloFresh, we take our burgers pretty seriously. Seriously though, if you're looking for
mouth-watering hamburger recipes
or tasty plant-based variations, you've come to the right place! Our seasoned chefs continuously come up with
scrumptious craft and gourmet burgers
that are inspired by your favorite cuisines and cooking styles. How about our
Caramelized Pineapple Teriyaki Burgers with Sweet Potato Wedges
, or the
Chunky Funky Veggie Burges with Lime Crema
? Of course, you could always go with a classic burger recipe and whip up our ultimate
Boss Burger with Homemade Onion Rings
. Whatever you decide, rest assured knowing that, with our help, you'll achieve a homemade burger for the books, and even learn some valuable cooking skills while you're at it!
Burgers and fries are a match made in heaven. Do you know why? Neither foods require any utensils and fries go perfectly with the condiments that spice up the burger. What's not to like?