Skillet Recipes
From sizzling fajitas and puffy pancakes to crispy chicken and sautéed shrimp, when it comes to skillet meals, the possibilities are endless. If you're in the mood for flavorful skillet recipes, browse through our skillet recipe collection and get cooking!
All Skillet Recipes
Get ready for some delicious skillets!
Need a recipe? We've got plenty!
Eat better. Every day.
What are you looking for?
Get Inspired!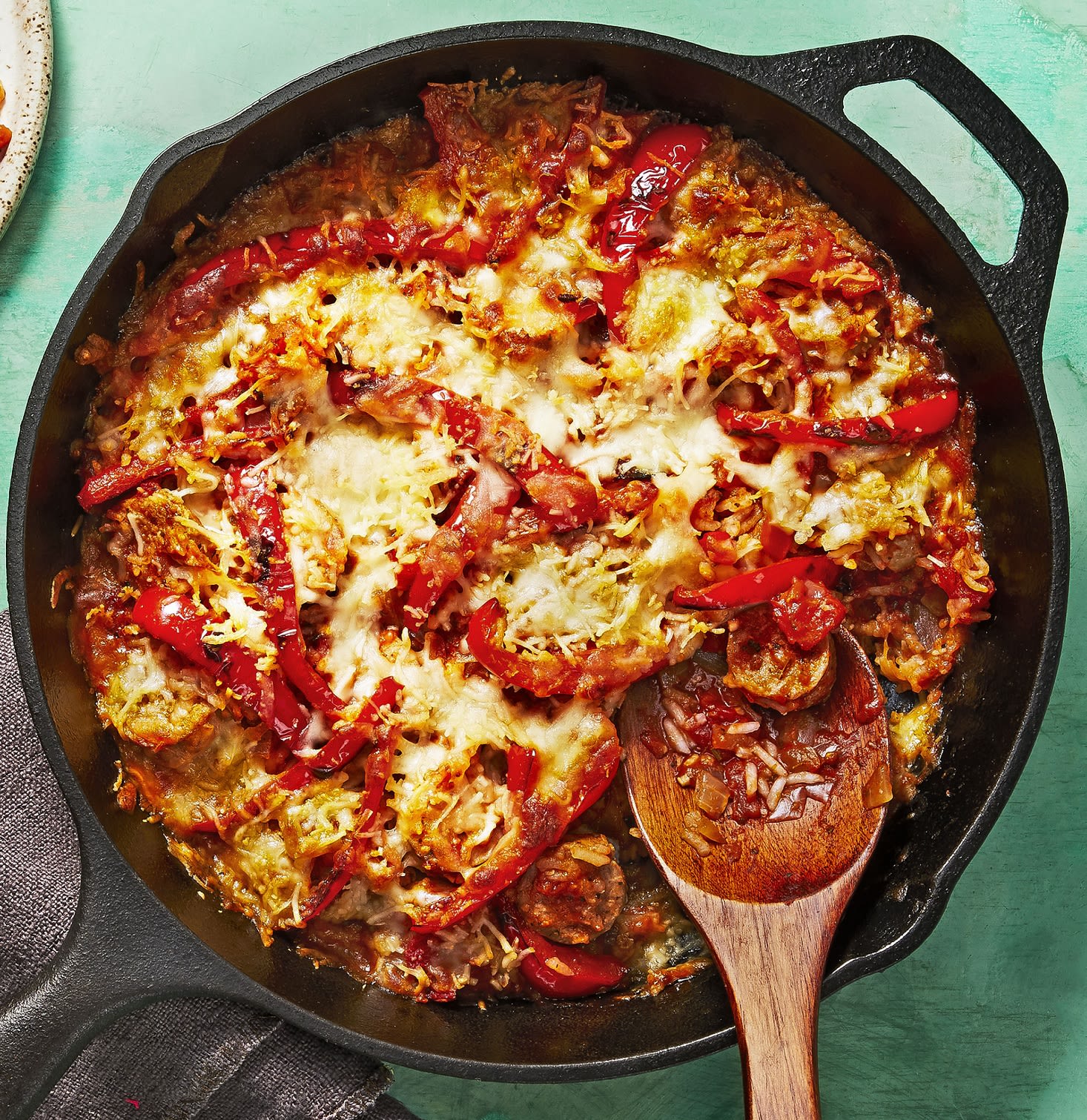 Easy Skillet Recipes That Make You Feel Good
Oh, the trusty old skillet. What would our
favorite home cooked dishes
be without this quintessential kitchen helper? If you love a good sear just as much as we do and want to surprise your family with
delicious and easy skillet meals
, browse through our wonderful recipe collection. We promise, you'll find many yummy creations that feature your favorite ingredients and flavor combinations! Start your day with our
Cozy Chickpea and Egg Breakfast Skillet
and end it in style with a
Mediterranean Skillet Chicken with Bulgur Paella, Carrots, and Apricots
. Sounds delicious, right? The best part: You won't need much longer than 30 minutes and the cleanup is super easy! So, whether you're looking for
delicious chicken skillet recipes
or
well-balanced vegetarian options
, we got you covered!
To season your cast iron skillet, lightly coat its surface with some oil and put it on medium heat until the oil is absorbed. The end-result is a glossy finish that gives your food the extra flavor you crave.