Enchilada Recipes
Baked tortillas stuffed with delicious fillings, covered in savory sauces — what's not to love about enchiladas? If you're looking for a yummy veggie, pork, chicken, or beef enchilada recipe, we can help you out. Get the whole enchilada right here!
All Enchilada Recipes
Get ready for some delicious enchiladas!
Need a recipe? We've got plenty!
Eat better. Every day.
What are you looking for?
Get Inspired!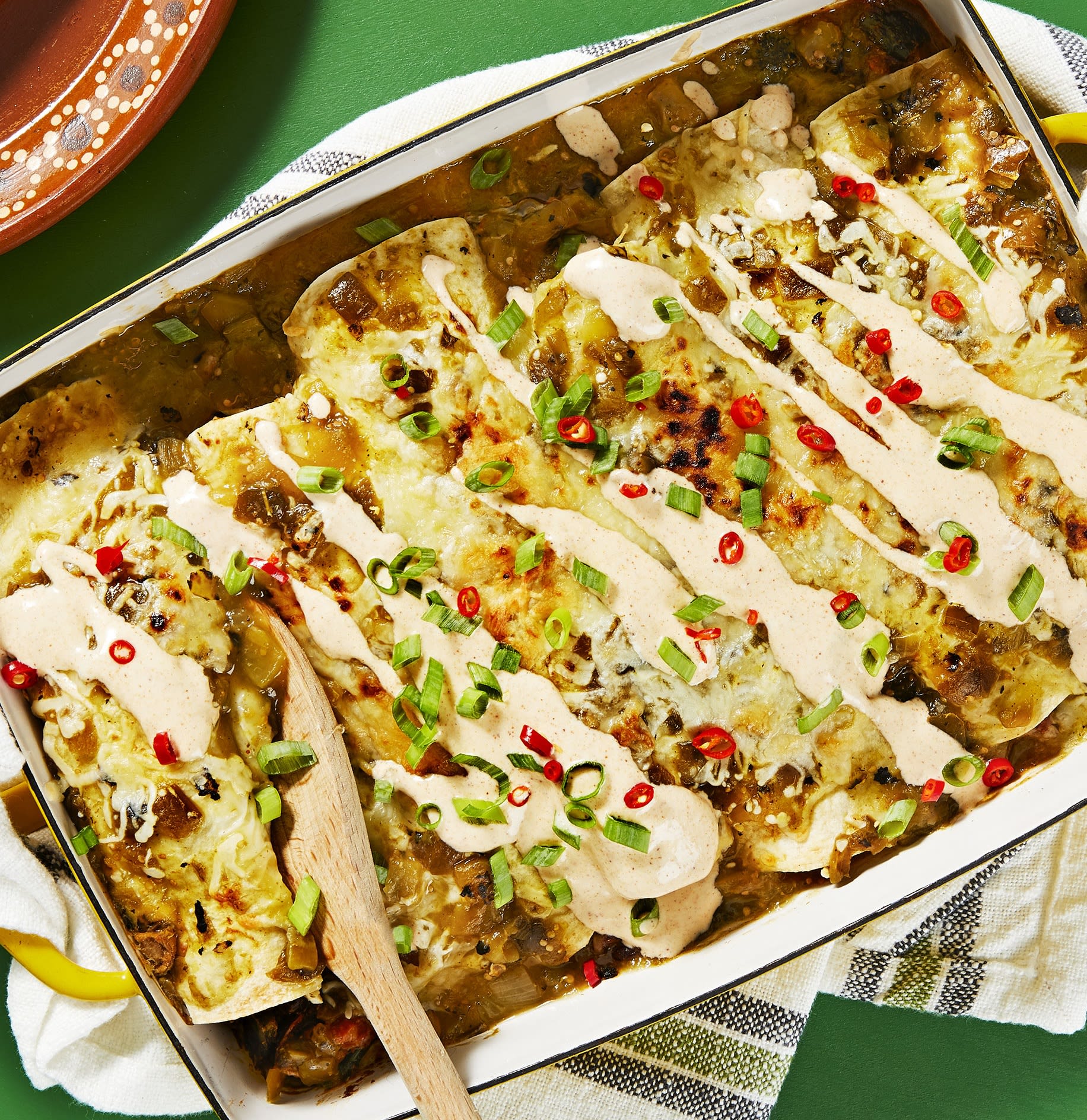 Enchiladas That Turn Out Right Every Time
Discover our
enchilada recipe collection
and learn how to make delicious
vegetarian
,
chicken
, or
beef enchiladas
smothered in flavorful sauces. Whip up our
Salsa Verde Chicken Enchilada Bake
in only 30 minutes or try our
Skillet Seitan Enchiladas with Poblano
if you want to go meatless. No matter what your dietary lifestyle looks like, there's a
yummy enchilada recipe
waiting for you to enjoy. New to the cooking game? Well, if you know how to make a burrito, you know how to make enchiladas. And if you don't have any cooking experience at all, we got you covered as well. Our enchilada recipes come with
easy-to-follow instructions
so all you need to do is follow a few steps, assemble the filled tortillas in a casserole, add the sauce, and pop the whole thing into the oven. We promise, it's worth it!
The Spanish word, "enchilada," is pronounced as ehn-chee-lah-dhah and refers to the act of seasoning or decorating something with chili. What a perfect name!