Tostada Recipes
A crispy tortilla topped with shredded meat, veggies, salsa, and melted cheese — what's not to love about tostadas? If you want to learn how to make tostadas that tickle your taste buds, check out our tostada recipe collection and get cooking!
Need a recipe? We've got plenty!
Eat better. Every day.
What are you looking for?
Get Inspired!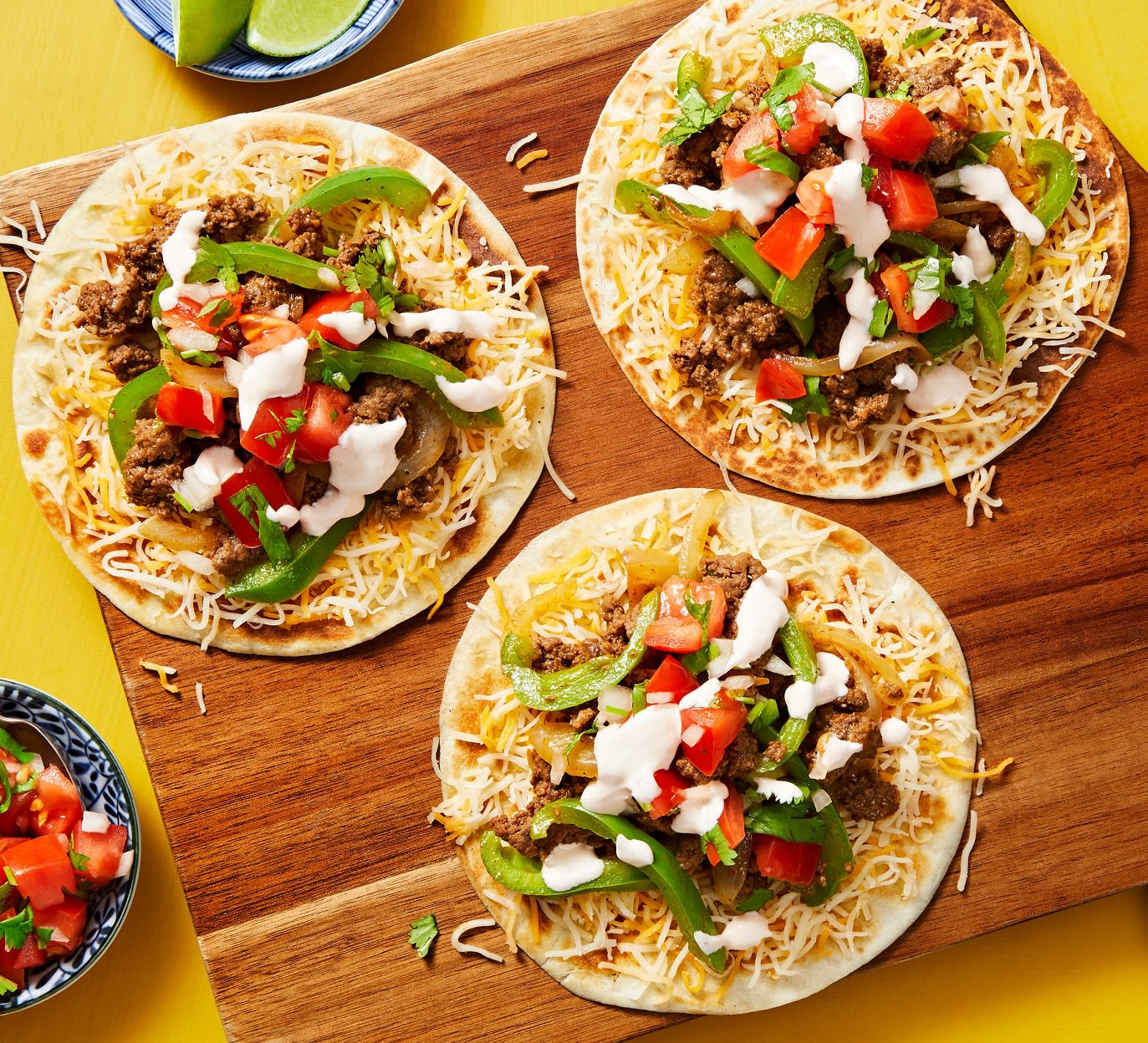 Tostada Recipes for All Occasions
There's something undeniably delicious about tostadas. With one bite, all ingredients fuse together and create an
orchestra of flavors in your mouth
. And then there's the
satisfying crunch
form the toasted tortilla that adds even more flavor and texture to the dish. If you love tostadas as much as we do, discover
tasty tostada dinner ideas
in our tostada recipe collection. From our popular
Cheesy Beef Tostadas
to
Feisty Frijole Tostadas with Plantain
, we promise you'll find a tostada recipe that is right in your culinary wheelhouse. And thanks to their easy preparation, tostadas are
perfect for quick yet wholesome family dinners
or impromptu gatherings in your backyard. So, get cooking and dig right in!
Assembled and all dressed up on a plate, tostadas are a true feast for the eyes. Make sure to place the heaviest toppings at the bottom and sprinkle the lighter ones, including sauces, on top.