Quesadilla Recipes
Are you looking for a quick beef or chicken quesadilla recipe that turns out amazing every time? Or do you want to learn how to make quesadillas that go with your lifestyle? Discover delicious ideas in our quesadilla recipe collection and get cooking!
All Quesadilla Recipes
Get ready for some delicious quesadillas!
Need a recipe? We've got plenty!
Eat better. Every day.
What are you looking for?
Get Inspired!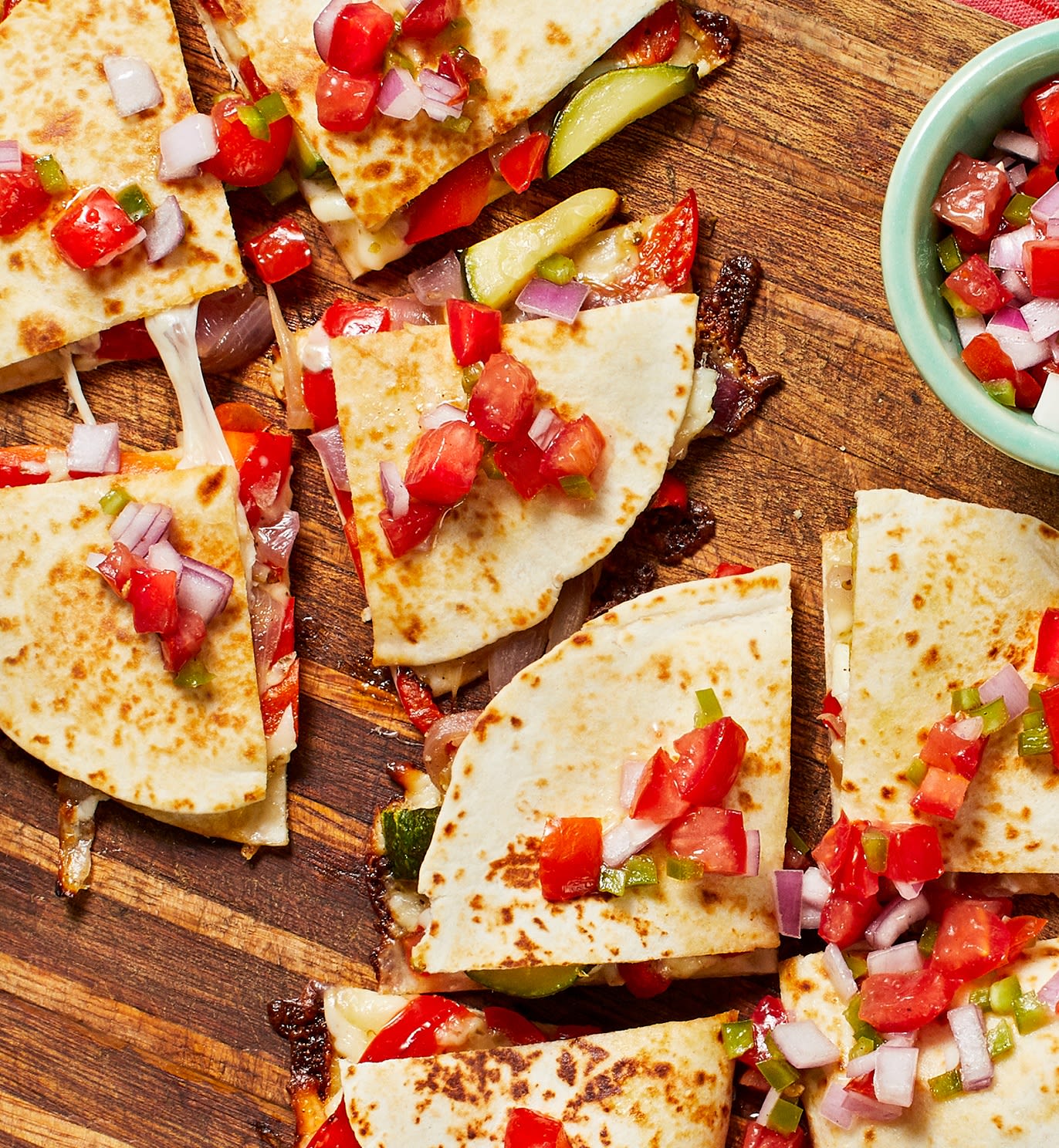 Tasty Quesadilla Recipes for Breakfast, Lunch, and Dinner
No matter what time of day,
a delicious quesadilla is always a good idea
. After all, there's hardly another dish that is more versatile, satisfying, and easy to prepare.
Packed with fresh ingredients
and served with guacamole or salsa fresca, there's nothing to dislike about this tasty Mexican-style turnover. And if you need some inspiration,
your new favorite quesadilla recipe
is just a few clicks away! Our experienced chefs continuously come up with tasty variations that can be whipped up in as little as 20 minutes. If you're a fan of beef, you'll love a tasty
Steak Quesadilla with Green Peppers and Smoky Red Pepper Crema
. Or how about a juicy veggie quesadilla like the
Garden Quesadilla
that features mozzarella and a colorful mix of roasted bell peppers and zucchini? We got you covered. Just gather your ingredients, follow the simple steps in our recipes, and enjoy!
Quesadillas are typically cooked with minimal amounts of oil, which makes the tortilla less greasy but extra crispy.