Meatloaf Recipes
Ever wondered how to make a meatloaf that is packed with flavor but won't take much time? We figured it out! See for yourself and check out our meatloaf recipe collection, where the perfect meatloaf dinner is just a few clicks away!
All Meatloaf Recipes
Get ready for some delicious meatloaves!
Need a recipe? We've got plenty!
Eat better. Every day.
What are you looking for?
Get Inspired!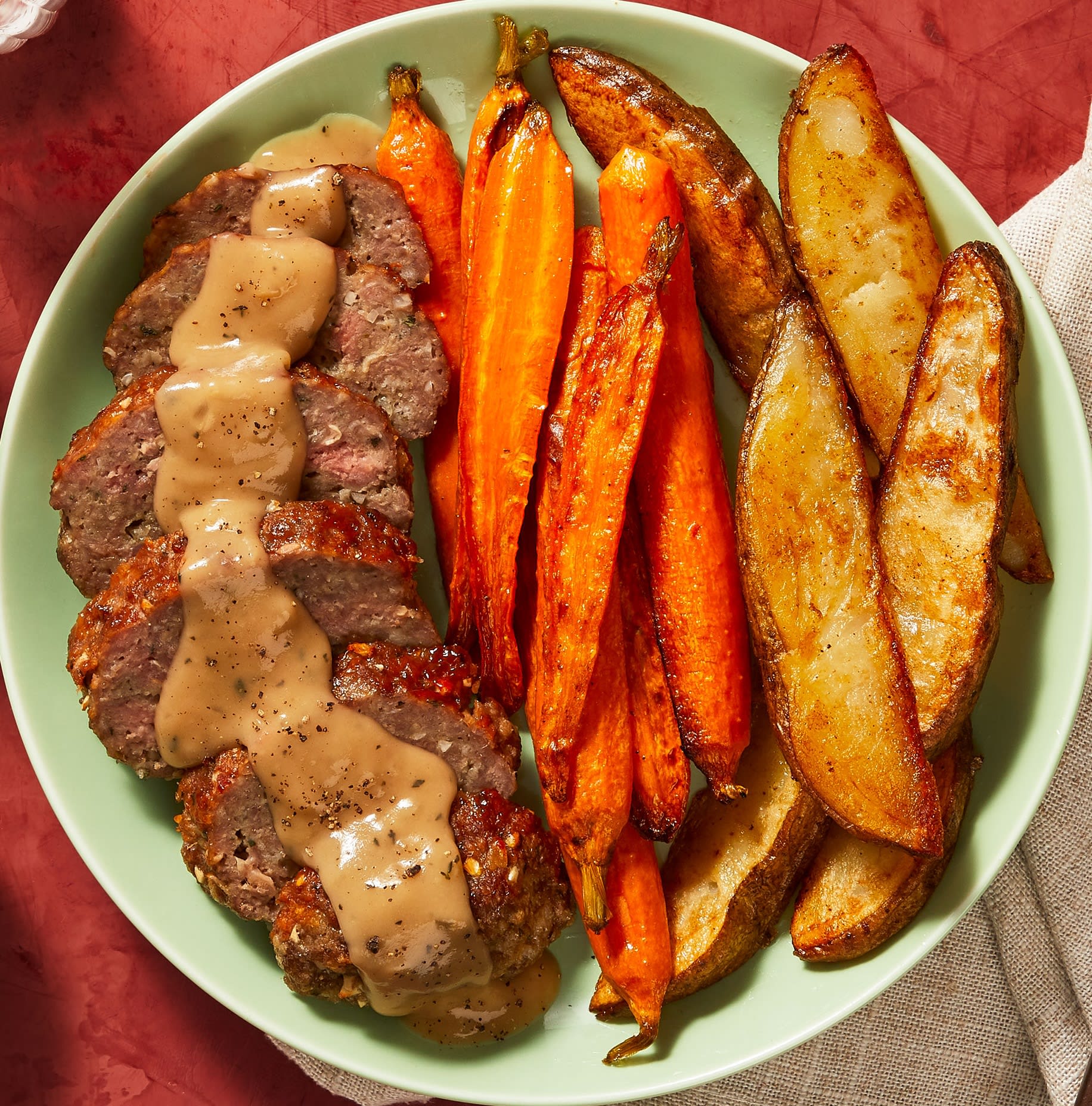 Meatloaf Recipes That Everyone Loves
Are you looking for a
foolproof meatloaf recipe
that is quick, easy, and delicious? Look no further! Our seasoned chefs are meatloaf experts and continuously come up with
tasty meatloaf recipes
that will make you feel like a culinary genius. Browse through our meatloaf recipe collection and start off with our fun
Sweet 'N' Spicy Meatloaves
or spicy
Cheesy Stuffed Mexican Meatloaves with Pickled Jalapeño
. If you prefer a classic Italian meatloaf recipe, whip up our
Tuscan Meatloaf with Roasted Green Beans and Rosemary Mashed Potatoes
, a perfect treat for special holidays and cozy family gatherings. The best part is that you don't need to have cooking skills to make our meatloaves. Thanks to our clear instructions, you'll have a
delicious baked meatloaf
that'll wow family, friends, and even your picky grandma.
When choosing a baking pan for your meatloaf, make sure that your loaf has enough breathing room. That way, the result will be fluffier and the edges will caramelize nicely.