Meatball Recipes
Are you looking for an easy meatball recipe that'll turn out delicious every time? At HelloFresh, we have a healthy obsession for meatballs and just love how versatile they are. Check out our meatball recipe collection and you'll understand why!
All Meatball Recipes
Get ready for some delicious meatballs!
Need a recipe? We've got plenty!
Eat better. Every day.
What are you looking for?
Get Inspired!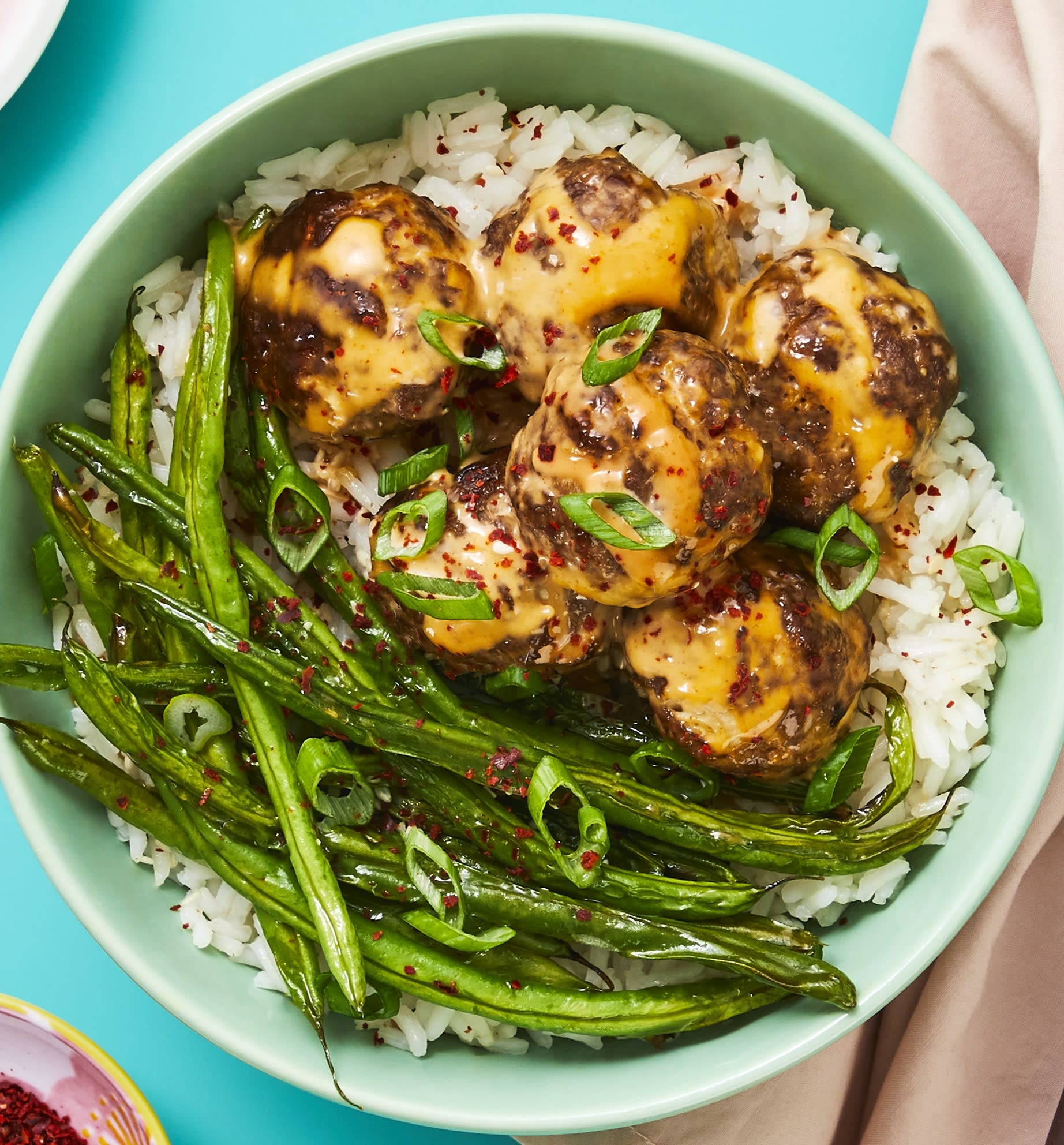 Easy Meatball Recipes for Lunch and Dinner
Who doesn't love the taste of a
juicy and perfectly seasoned meatball
? If you're on the lookout for a new
delicious meatball recipe
or simply want to learn how to make meatballs that get the whole house smelling wonderful, you've come to the right place! Our collection features a wide array of
chef-curated meatball recipes
that are inspired by your favorite cuisines and cooking styles. How about our
Beef Bulgogi Meatballs
or
One-Pan Mexican Pork Meatballs with Smoky Tomato Sauce
? Of course, you can also go the classic route and whip up our
Italian Sunday Supper with Parmesan Pork Meatballs
. Whatever you decide, all of our meatball recipes will give you clear and easy instructions so there's no way things can go wrong. And if you happen to have some leftovers, we'll provide a delicious meatball sub sandwich recipe for tomorrow's lunch!
When you roll your homemade meatballs, slightly wet your hands with water or cooking oil so you can form perfect orbs without the mixture sticking to your skin.