Noodle Recipes
Looking for a speedy and delicious midweek dinner? Whether wheat or rice noodles, noodles are the perfect choice for everyone who wants to whip up a well-balanced meal in a matter of minutes. Find tasty noodle recipes that suit your lifestyle right here!
All Noodle Recipes
Get ready for some delicious noodles!
Need a recipe? We've got plenty!
Eat better. Every day.
What are you looking for?
Get Inspired!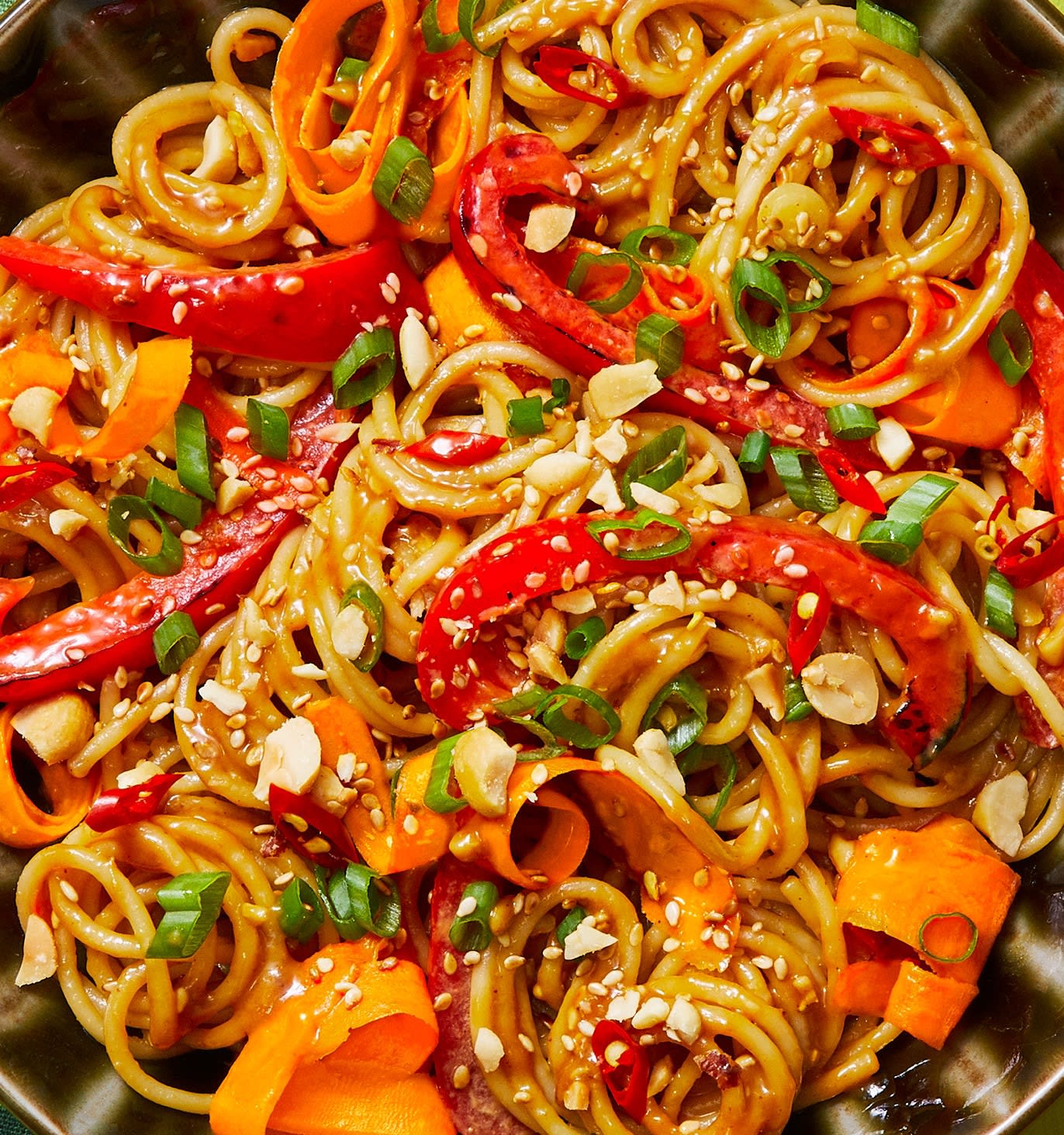 Tasty Noodle Recipes for Busy Gourmets
So easy to prepare and so delicious,
noodle dishes are your best friend
when you come home after a long day and don't want to go without a flavorful, home cooked meal. So, if you're looking for an
exciting new noodle recipe
that'll make you smile, you've come to the right place! Check out our
noodle recipe collection
and find yummy and options that range from garlic noodles to beef noodles, chicken noodles, and so much more! Because our collection is so versatile, you can find something that goes with your dietary lifestyle and will please the pickiest eaters in your family. For instance, how about our famous
Chicken Lo Mein
with crisp carrots and green beans, or an
Italian Noodle Soup
that's cooked in one pot and makes the cleanup a whole lot easier? Thanks to our clear instructions, you'll quickly begin whipping up a tasty noodle dish with just a couple of fresh ingredients.
Cooking times for noodles can vary greatly. While thick udon noodles need to be boiled for a couple minutes, skinny rice vermicelli noodles are fully cooked after a quick soak in hot water.