Burrito Recipes
Quick, easy, and simply amazing — who doesn't love a good burrito? We certainly do! Check out our burrito recipe collection and find tasty meat and vegetarian burritos so you can enjoy your favorite ingredients in one delicious package!
Need a recipe? We've got plenty!
Eat better. Every day.
What are you looking for?
Get Inspired!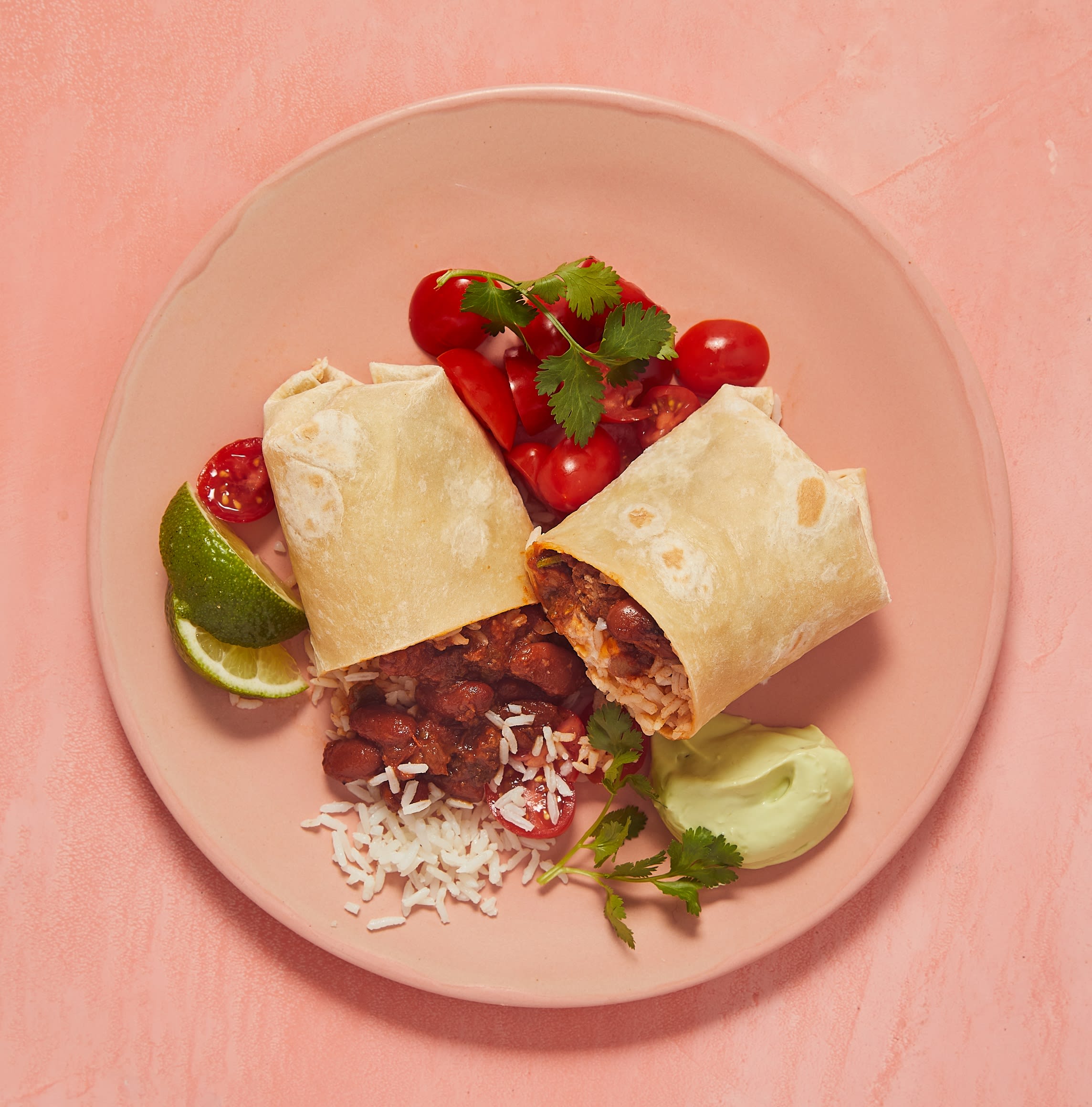 Burrito Recipes Designed Just for You
Are you looking for new
mouth-watering burrito recipes
? Or do you want to learn how to make burritos that combine the best flavors of your favorite world cuisines? We can help! At HelloFresh, we truly love our burritos and their versatility. Just explore our
colorful burrito recipe collection
and see for yourself! Apart from
classic Mexican flavors
, our chefs continuously come up with adventurous
new fusion takes
on the oh so beloved burrito theme. From
Kimchi Hot Sauce Burritos
to our yummy
Turkey Burrito Bake
, you'll quickly realize the possibilities are endless. That's why it doesn't matter if you're serious about your veggies or are in search of a delicious chicken burrito recipe — we'll provide the
perfect burrito ideas
that suit your taste buds and your lifestyle! If you're new to cooking, don't worry. Just follow our simple instructions, wrap it up, and enjoy!
When you wrap your burrito, make sure the tortilla is warm. That way, it's less likely to crack or break, resulting in a perfect fold that keeps everything tucked in!