Bibimbap Recipes
Who doesn't love the lively flavors of a delicious Korean bibimbap? We certainly do! Check out our bibimbap recipe collection and discover popular bibimbap recipes that are super easy to make and always hit all the right spots!
Need a recipe? We've got plenty!
Eat better. Every day.
What are you looking for?
Get Inspired!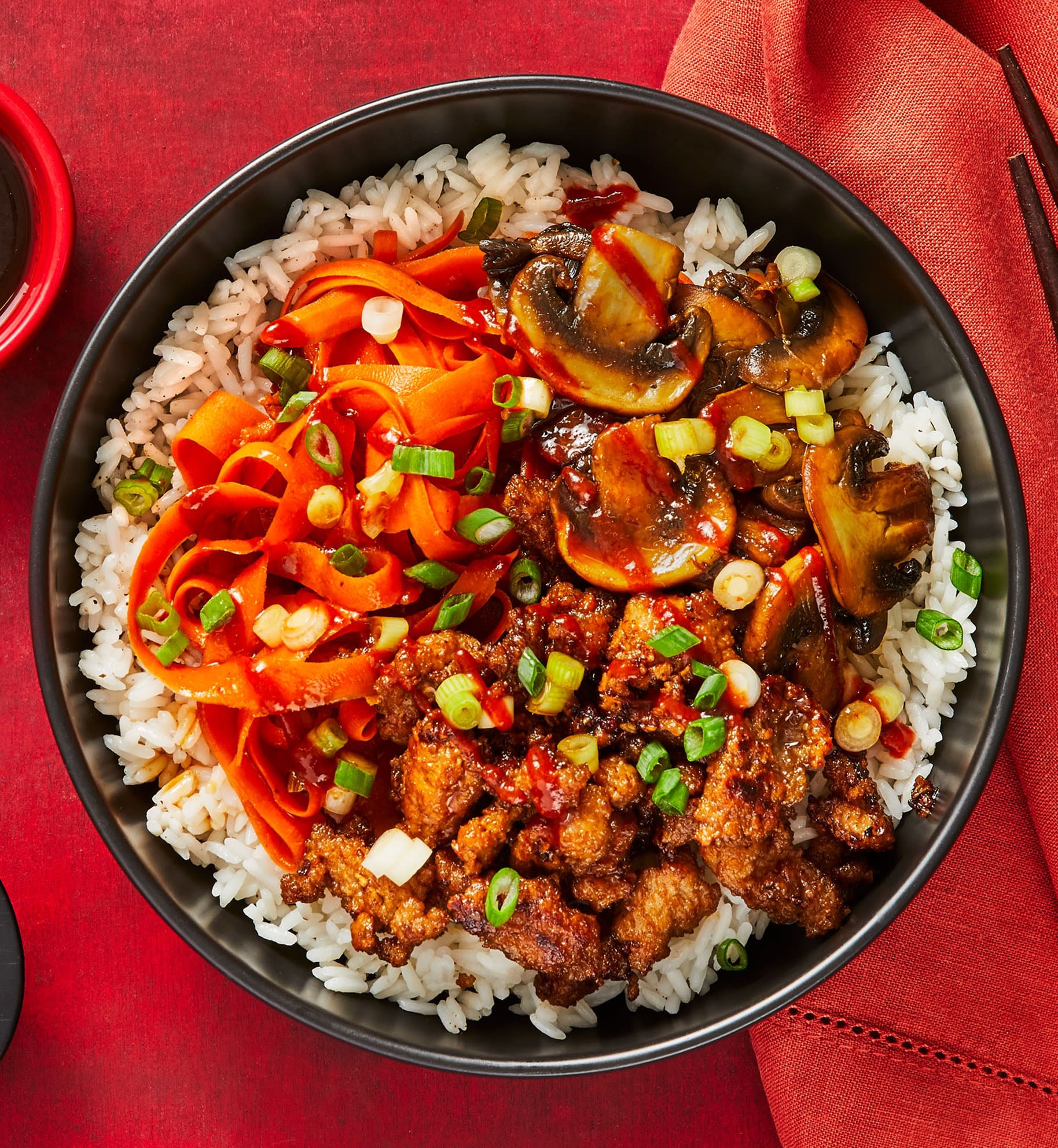 Easy Bibimbap Recipes for Beginners and Beyond
If you're looking for a
new and exciting bibimbap recipe
or just want to
learn how to make bibimbap
, you've come to the right place! Our recipe collection contains a variety of
well-balanced and flavorful dishes
that range from traditional bibimbap to fusion. Whip up the popular
Korean Beef Bibimbap
from our Hall of Fame or try a
calorie-smart vegetarian bibimbap recipe
that feature a contrasting mix of delicious veggies and flavorful sauces. Despite the intricate appearance, many of our bibimbap creations can be achieved in as little as 30 minutes and
never fail to impress
! The best part is that you don't need to be an experienced chef to prepare any of our dinner and lunch ideas; each of our bibimbap recipes comes with
easy-to-follow instructions
so all you have to do is follow a few steps and go "Mmmm."
The Korean word, "bibim," refers to the act of mixing various ingredients together, while "bap" translates to "rice." Add it all together and you get "bibimbap"!