Kid Friendly Dinner Ideas and Recipes
Our family dinner ideas made with kids in mind make cooking for your loved ones easy and fun. Discover a diverse collection of kid friendly meals and recipes that aren't only easy to prepare, but also so tasty that they'll please even your pickiest eaters.
Need a recipe? We've got plenty!
Eat better. Every day.
What are you looking for?
Get Inspired!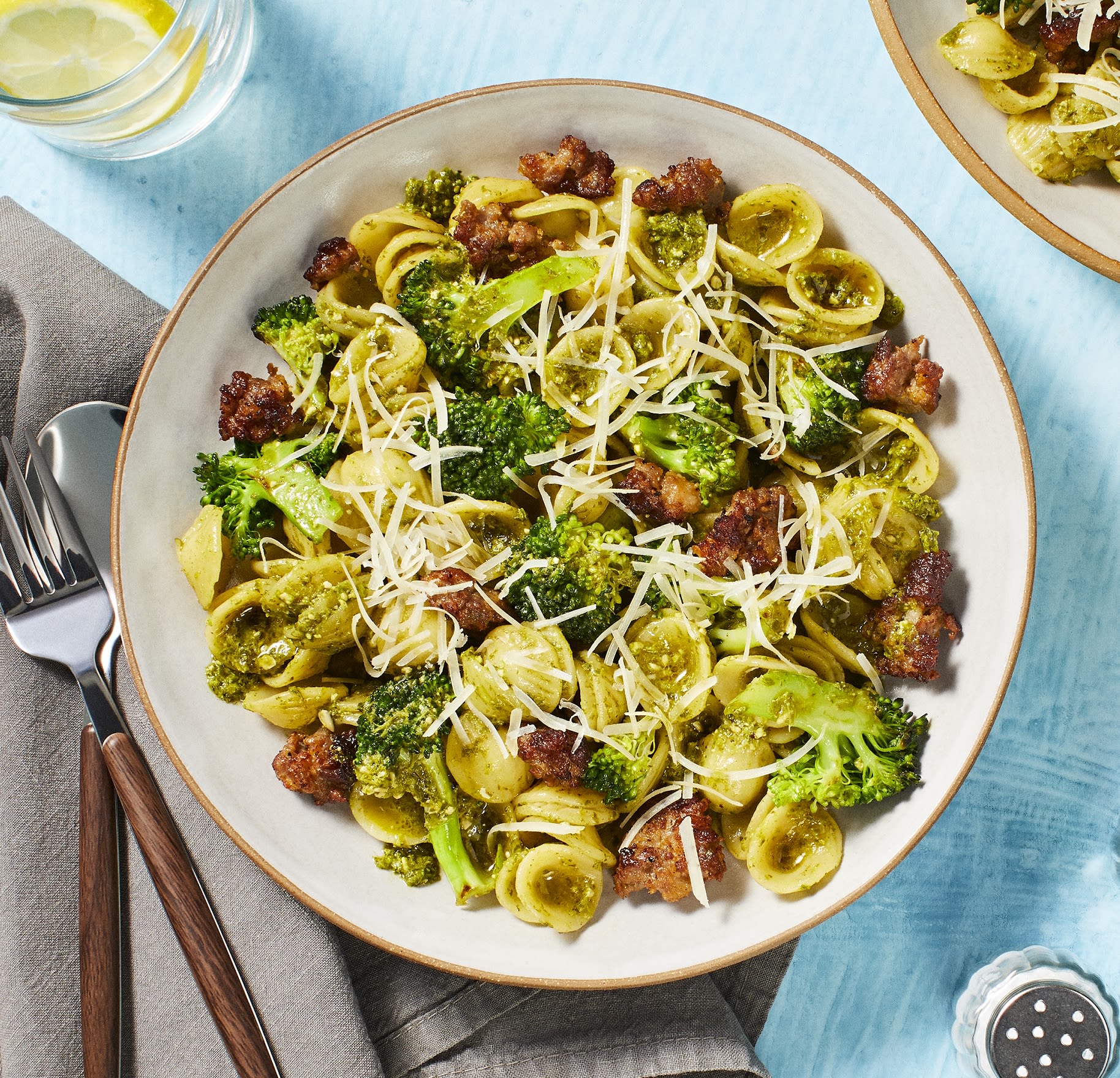 Easy Dinner Ideas for Kids
With busy schedules and fussy eaters, cooking for a family can feel like a chore. That's why our experienced chefs at HelloFresh continuously come up with
easy family friendly dinner ideas
that are both tasty and well-balanced. Our recipes have been rated highly by other families who care about taste and ingredients just as much as you do. In other words, you can rest assured knowing that you and your kids will enjoy every single bite! For example, check out our protein-rich
Chickpea Tinga Tacos
or our delicious
"Little Ears" Pasta with Sausage, Baby Broccoli, and Pesto
. Thanks to our collection of easy recipes for kids, you'll never run out of kid friendly dinner ideas that'll tickle everyone's taste buds. Making
fresh and delicious meals
that wow grown-ups and growing kids alike has never been easier.
Involving kids in the kitchen with family meals and making them your little sous chefs is a great way to foster positive attitudes when it comes to trying new dishes and ingredients.