Chicken Recipes
With so many different chicken dishes to choose from, you'll never get bored exploring all our amazing dishes. Easily transform your meals with our amazing recipes for chicken that combine this versatile protein with fresh produce and aromatic spices.
All Chicken Recipes
Get ready for some delicious chicken recipes!
Need a recipe? We've got plenty!
Eat better. Every day.
What are you looking for?
Get Inspired!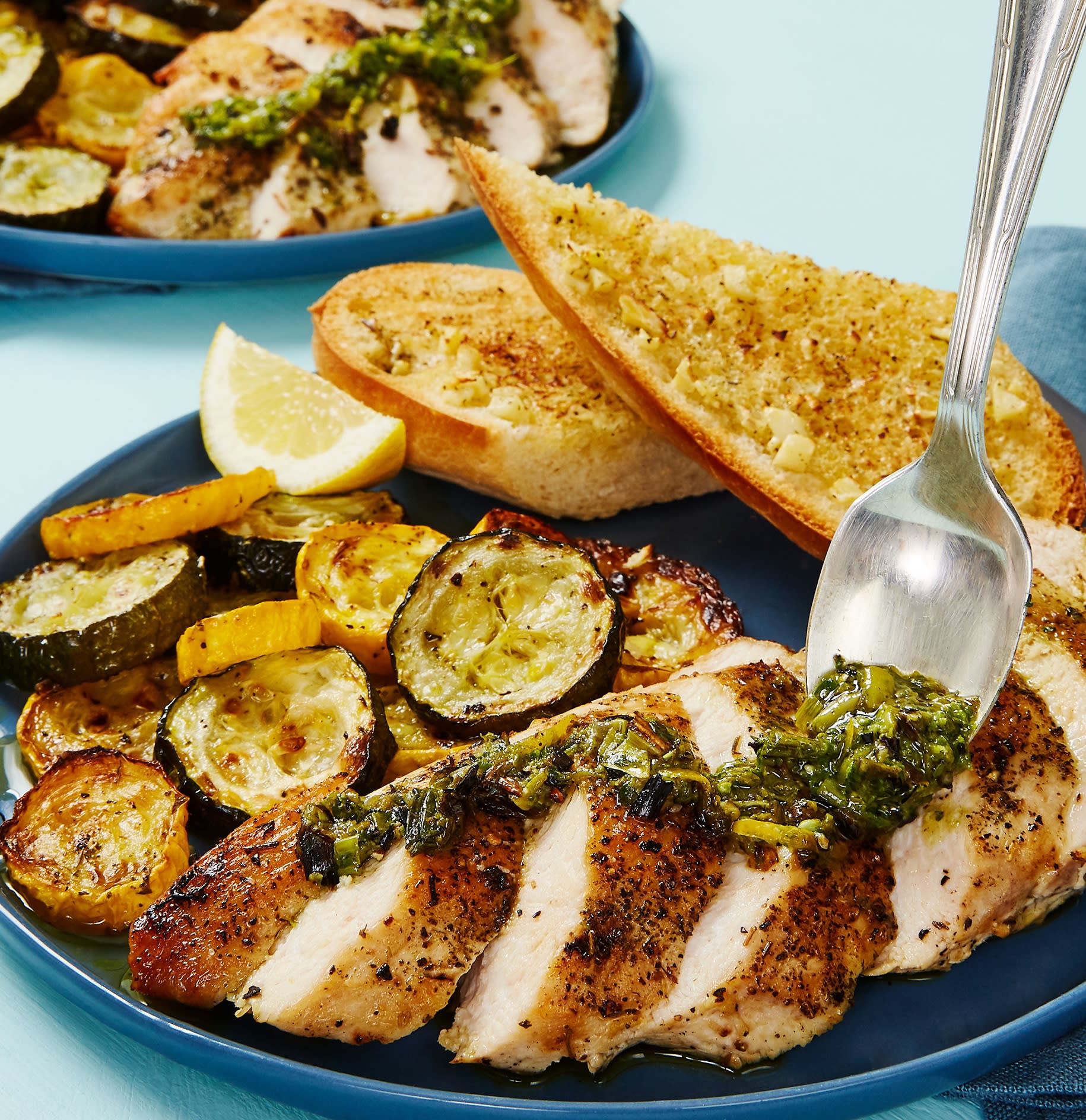 Quick and Easy Chicken Dinner Ideas for the Whole Family
We know you don't want to sacrifice taste when trying to find efficient ways to get dinner on the table. Our chicken recipes are delicious and quick ways to keep your family happy. For instance, our
Oven Roasted Chicken recipe
is a great example of a
quick and easy chicken dinner
idea that is loved by people of all ages. For another great kid-friendly idea for lunch or dinner, look no further than our chicken tender or chicken strip recipes. All of these are kid-approved and definitely won't take hours to make. Not convinced? Take a look at our
Baked Parmesan Chicken Strips recipe
, which is not only great for kids, but also great at getting parents excited. Combine this with a Caesar salad or potato wedges and you have a great meal for the entire family.
To keep chicken fresh as long as possible, keep it securely wrapped in its original packaging without any openings while in your refrigerator or freezer.