Beef Recipes
From hearty beef burgers and meatballs to Sunday roasts and delicious steak tacos, beef is not only tasty, but also infinitely versatile. Discover our most beloved beef and steak recipes for dinner or special occasions in our beef recipe collection!
All Beef Recipes
Get ready for some delicious beef recipes!
Need a recipe? We've got plenty!
Eat better. Every day.
What are you looking for?
Get Inspired!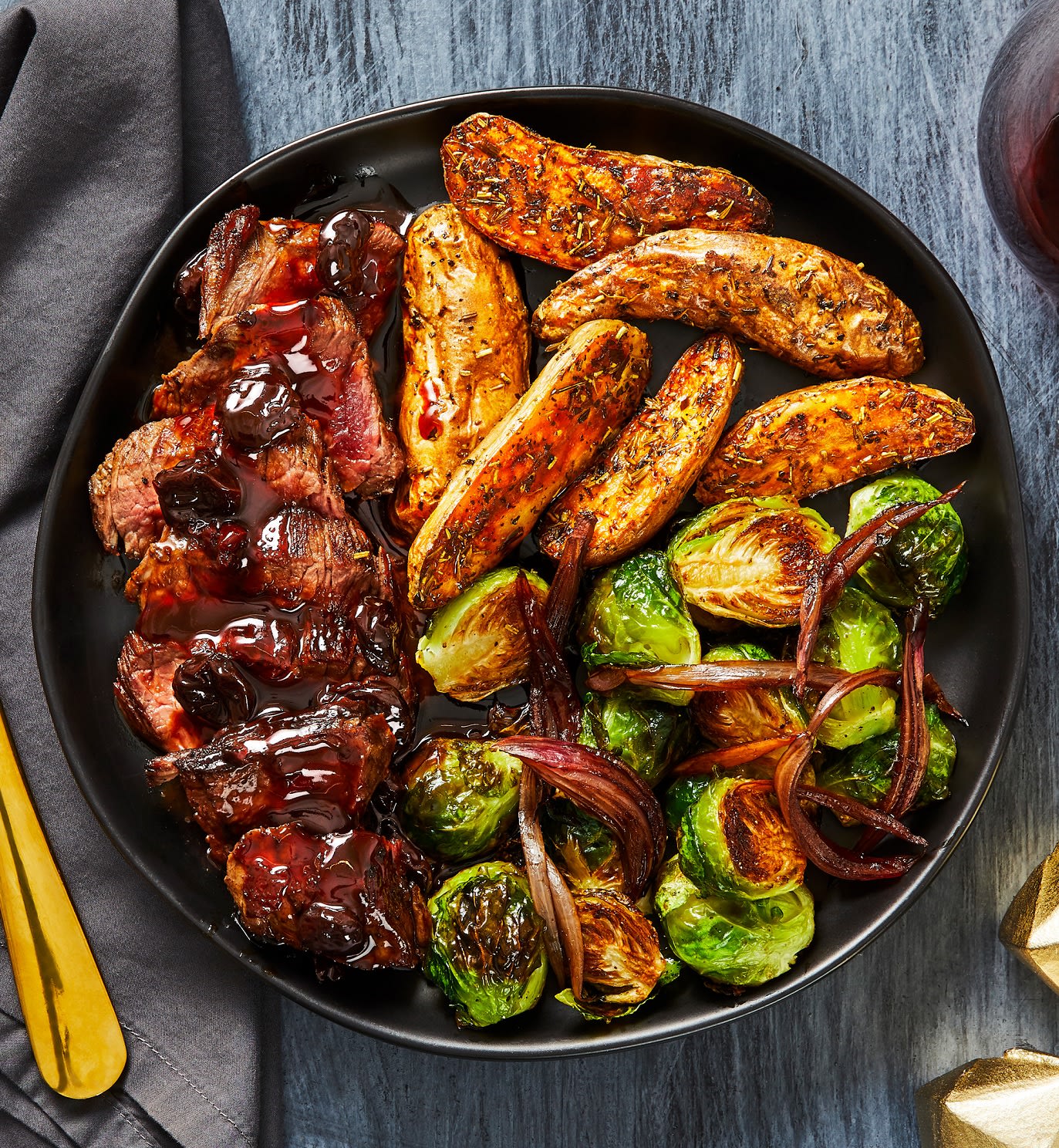 Beef Dinner Ideas for All Cuts and Taste Buds
Are you looking for
delicious and foolproof steak recipes
that will satisfy your savory cravings and impress at the next family gathering? At HelloFresh, we take your needs to heart and constantly come up with beef dishes that are
easy to make and a pleasure to eat
. It doesn't matter if you're a fan of juicy burgers, spicy chilis, or fancy fillets, there's truly no shortage in delicious meals that celebrate this beloved protein. How about a hearty
Pub-Style Shepherd's Pie
or a
Bavette Steak in a Mushroom Sauce and Caramelized Onions
? We promise, it's not as complicated as it sounds! And with beef being a staple in many popular world cuisines, you get to take a
culinary trip around the globe
with every meal. Add our beef stews, curries, tacos, and mouth-watering stir-fries to your go-to portfolio. Get cooking and enjoy!
When cooking steak, try to not pierce it with a fork; use tongs instead. That way, the meat won't lose any of its delicious juiciness and flavor!